If you use MSI Afterburner to monitor and configure your Graphics Card (GPU) but are having issues with it registering your GPU all of a sudden. This article will show you several different things you can do to solve the problem with MSI Afterburner that doesn't allow it to detect graphics hardware on some systems.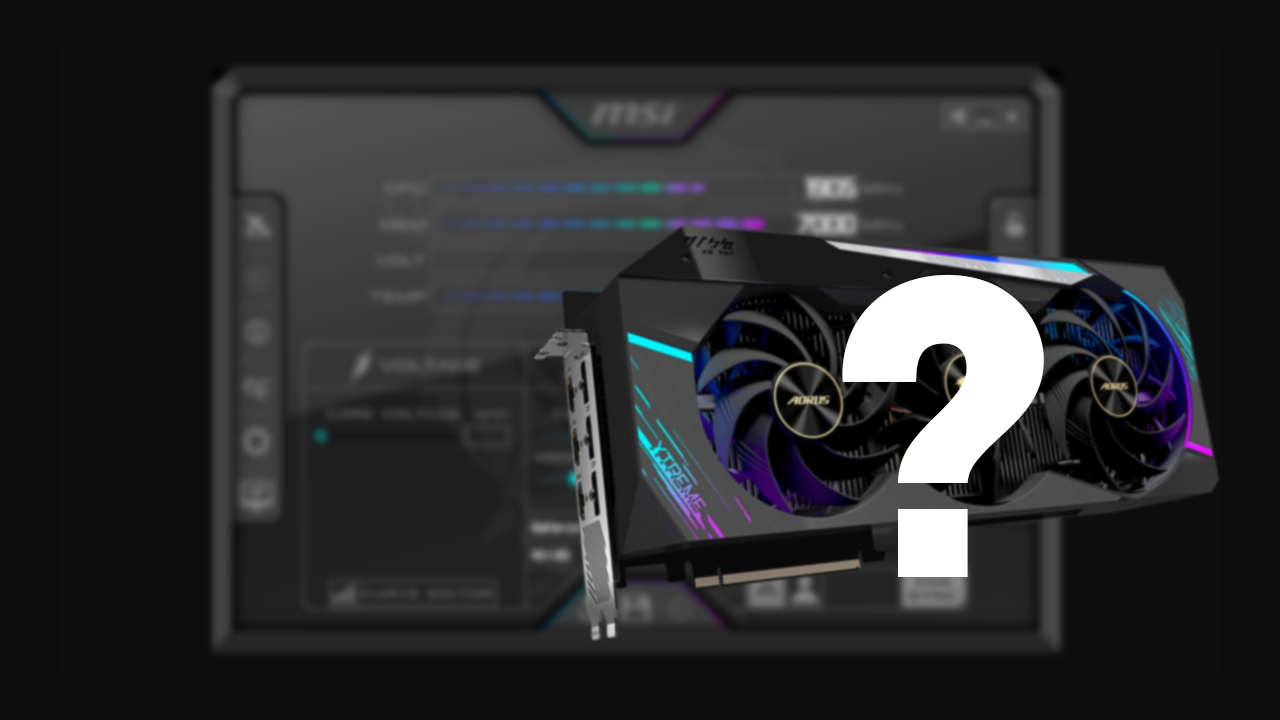 Related: How to play Game Pass games offline.
Of all the different kinds of software that companies try to get you to use when you purchase new hardware. MSI Afterburner is by far the most useful, resource-efficient, problem-free, stable software currently in circulation. It makes all other software like Mystic Light Sync, ASRock PolyChrome RGB, Razer Chroma RGB, RGB Fusion 2.0, Asus Aura Sync, iCUE, NZXT CAM, etc look like they were made by children.
Usually, when there is a problem with MSI Afterburner it is linked to the operating system and can occur on both Windows 10 and Windows 11. If the problem isn't Windows related it is almost always driver related, so you'll need to do a little bit of system maintenance to clear up any problems with Windows and your graphics drivers. Below you will find all the detailed steps on how to fix MSI Afterburner not detecting GPU.
Note: Double-check that your GPU is connected to your computer correctly. Also, make sure that you have your monitor cable connected to your GPU and not your motherboard's onboard graphics.
How do you fix MSI Afterburner not detecting GPU?
The first thing you can do to solve this problem is to check to see if any Windows updates are available. If there are updates available, install them and check to see if MSI Afterburner will detect your GPU correctly. You can also try the reverse of this. If you've recently had a Windows update that started this problem, you should roll back to an older version of Windows. If you aren't sure how to do this, check out the guide below.
How to uninstall a bad Windows 11 update. Rollback a Windows 11 update.
Uninstall your Graphics drivers using (DDU Display Driver Uninstaller). From your Manufacturer, not Windows.
Although you can uninstall your graphics drivers from Device manager and GeForce experience from Settings. You're better off using DDU Display Driver Uninstaller to remove everything from your computer in a single process. One that removes everything, not just the core files.
Before you use DDU, make sure you have downloaded the latest graphics drivers from your computer or graphics card manufacturer's website (usually the support page).
Once you have done this, disable your Internet connection and run DDU. Make sure that you enable the tick box next to Remove GeForce Experience (GFE) when it appears. This is important.

After a system restart, install the driver software and enable your internet connection again.
This will make sure that Windows doesn't try to install a generic driver in the background.
After your drivers have been installed successfully, you can reinstall GeForce experience if you didn't get a driver package with it included.
Uninstall and reinstall MSI Afterburner.
If nothing so far has helped solve this problem, you'll need to uninstall and reinstall MSI Afterburner on your device. Make sure you restart your system between uninstalling and reinstalling MSI Afterburner.