If you have a Game Pass subscription and would like to take advantage of the ability to play games when you don't have an Internet connection. This article will show you how to configure a device to have full access to your downloaded Game Pass games when you don't have an active Internet connection. By default this feature is disabled so follow along as we show you how to enable it.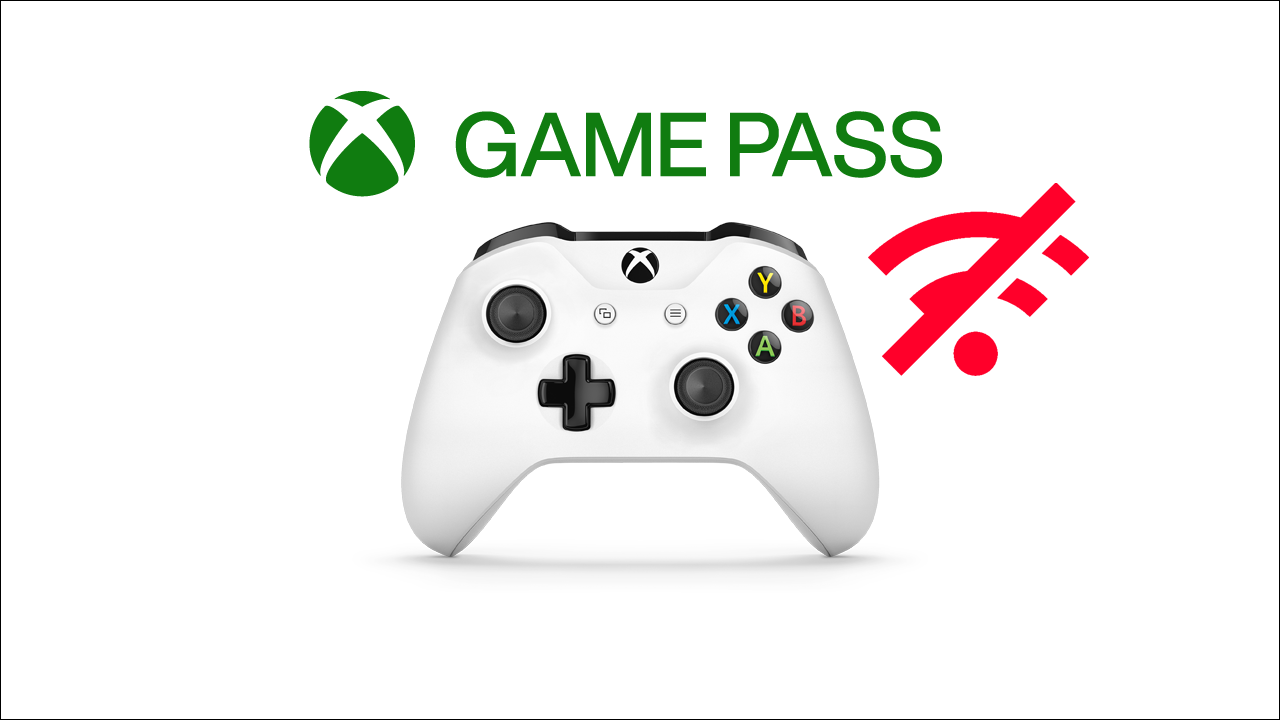 Related: How to move installed games to a different location using the Xbox app.
Game Pass on PC is one of the best value gaming services on the market, you get access to over 100 games, including day one release games for a few dollars a month. The list of games is constantly changing and more games are added each and every month. The only problem with Game Pass on PC is that it requires you to use the Xbox app from the Microsoft Store, which is a terrible piece of software that is riddled with bugs and other issues.
Up until recently, it was so bad that games would struggle to install or uninstall or uninstalled incorrectly, leaving all of their data behind with no obvious way to remove it (Solution for that issue here) Thankfully, the latest update to the Xbox app has addressed some of these issues and added the ability to choose the exact location on a drive you want games saved. As well as the ability to move installed games between drives.
There's also another feature of the Xbox app and Game Pass that a lot of people aren't aware of. A feature that has been around for quite some time. A feature that lets you designate a single PC to have access to Game Pass games without an active Internet connection. This means you can install games on a device and play them without needing to be connected to the Internet.
How do you set a computer to have offline access to Game Pass Games? Play Game Pass games without an internet connection.
In order to take advantage of offline Game Pass gaming, you'll need to make sure that you are signed in to your Microsoft Account, the one that has access to Game Pass.
Now that you are signed in to your account click your Profile picture and select Settings.
Here change to the General tab in the left-hand pane.
On this page, you will see a long list of options. Scroll down to Offline Permissions and tick the box next to Offline Permissions enabled. Below you will see "To set up this PC to run games even when you're offline, enable offline permissions."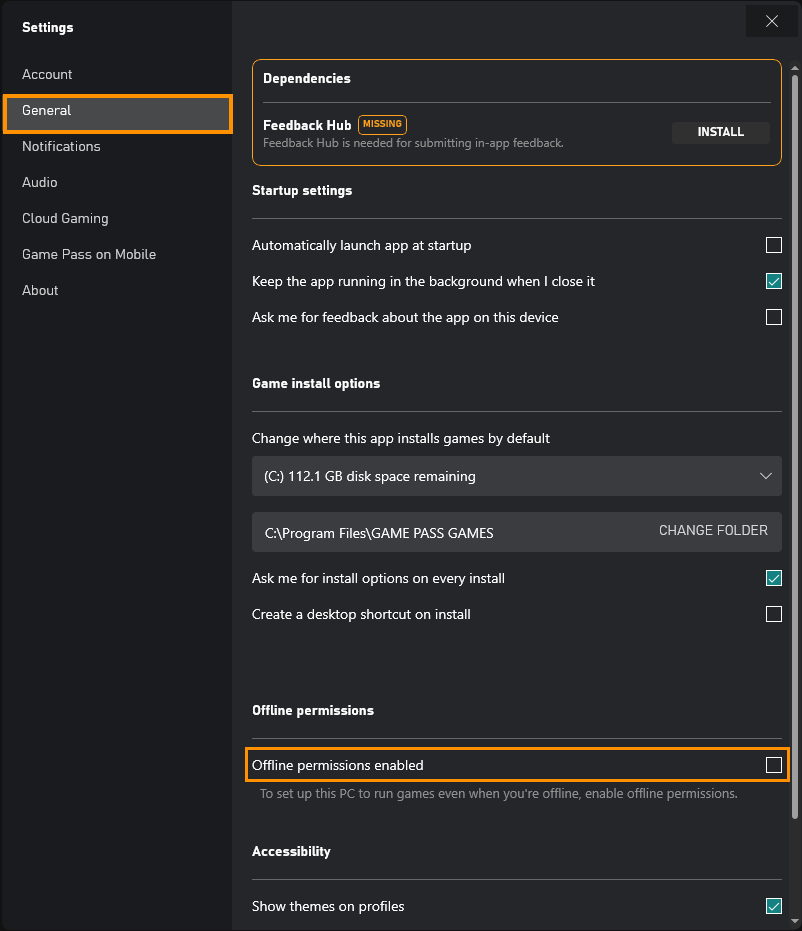 Once you have made this change it will take a few moments for this device to be added to your list of used devices. You will also notice that you now only have 2 changes left. Be aware that you only get 3 changes every 365 days so make sure you spend them wisely.

I have my laptop set as my offline device for mobile gaming. However you could share your Game Pass sub with a friend or family member using this process, however, they would have to download all the games they want to play first and make sure their computer didn't have an Internet connection while playing them. If they don't disable their connection Microsoft will detect a duplicate account and sign in and sign one person out automatically.