If you are using Windows 10 or 11 and are trying to install Optional Features and updates but keep getting an error message or just can't install them for another reason. This article will show you several different things you can do to solve the problem and get Windows to install Optional Features once again.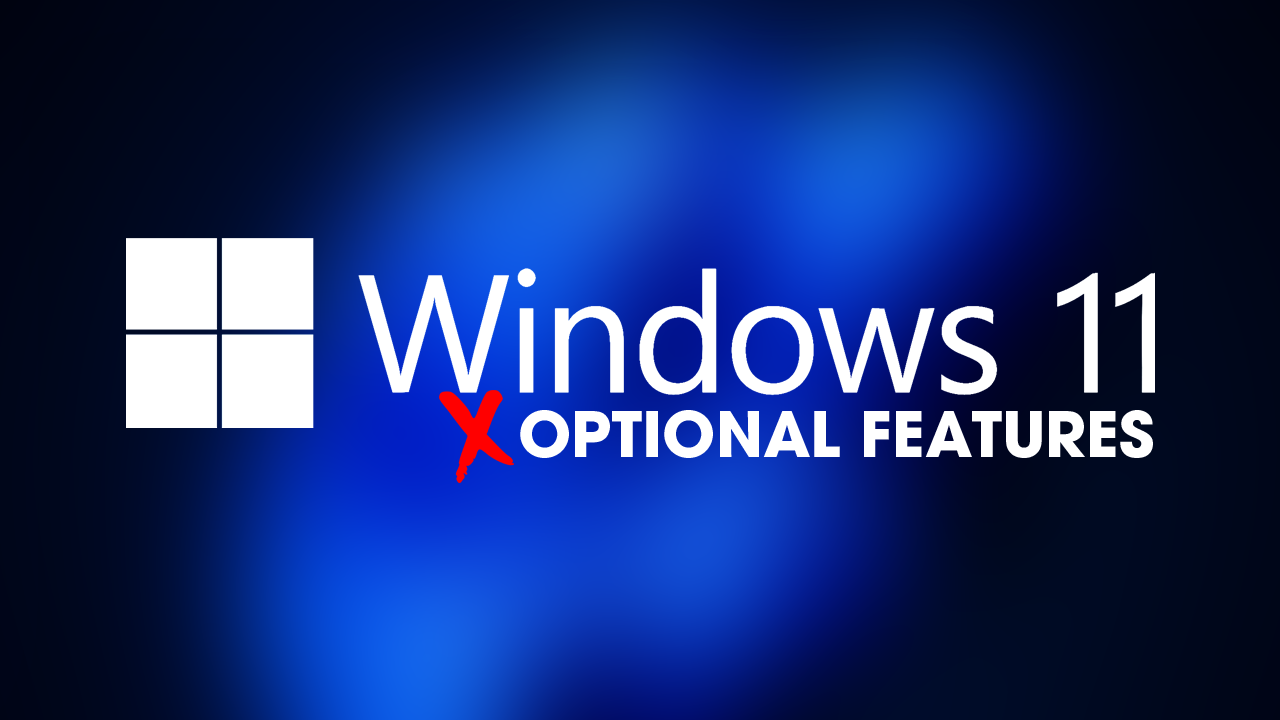 Related: How to stop Microsoft Edge from saving images as webp format files.
Optional features in Windows are additional components that can be added to your operating system after the initial installation. These features can include language packs, software, and other tools that are not necessary for the basic functioning of the OS. They are called optional because they are not required, but can be added by the user if desired. You can find and install optional features in the "Apps & features" section of the Windows Settings app.
However, sometimes these optional features may fail to install due to issues such as corrupt system files, outdated Windows versions, or incorrect configuration settings. In this guide, you will learn how to troubleshoot and fix this issue by following a few simple steps. For the best results work your way down from the top of the list.
Fix Corrupted System Files on Windows to fix Optional Features not Installing.
Run the SFC tool to check for and fix any corruption. Once the SFC tool has been completed you will also need to run the DISM tool.
First type CMD into the Start menu then right-click Command Prompt and choose Run as administrator.
When you have Command Prompt open type the following command into Command Prompt and press Enter.
If any errors are found they should be repaired automatically. If it doesn't complete properly Restart your computer in Safe Mode and repeat the process. If the SFC tool returned an error message, open Command Prompt as Administrator, then enter the following commands in order. Be patient, this process can take a while complete.
DISM /Online /Cleanup-Image /CheckHealth
DISM /Online /Cleanup-Image /ScanHealth
DISM /Online /Cleanup-Image /RestoreHealth
Uninstall the last Windows 11 update that was installed to fix Optional Features not Installing.
This option may not be available for everyone but If you still have the option to uninstall the latest Windows 11 update that was installed on your computer do that. If you aren't sure how to check out the article linked below. Sadly you may not be able to use this step but you should check just in case as it is a good option.
How to uninstall a bad Windows 11 update. Rollback a Windows 11 update.
Clear Delivery Optimization Files on Windows 11 to fix Optional Features not Installing.
This fix is more of a long shot but does work in some instances. It's also really easy to use as well so it's certainly worth using.
To do this go to Settings > System > Storage > Temporary Files > Delivery Optimization Files. Once you are in this location make sure Delivery Optimization Files is ticked then click Remove files to clear out any leftover files.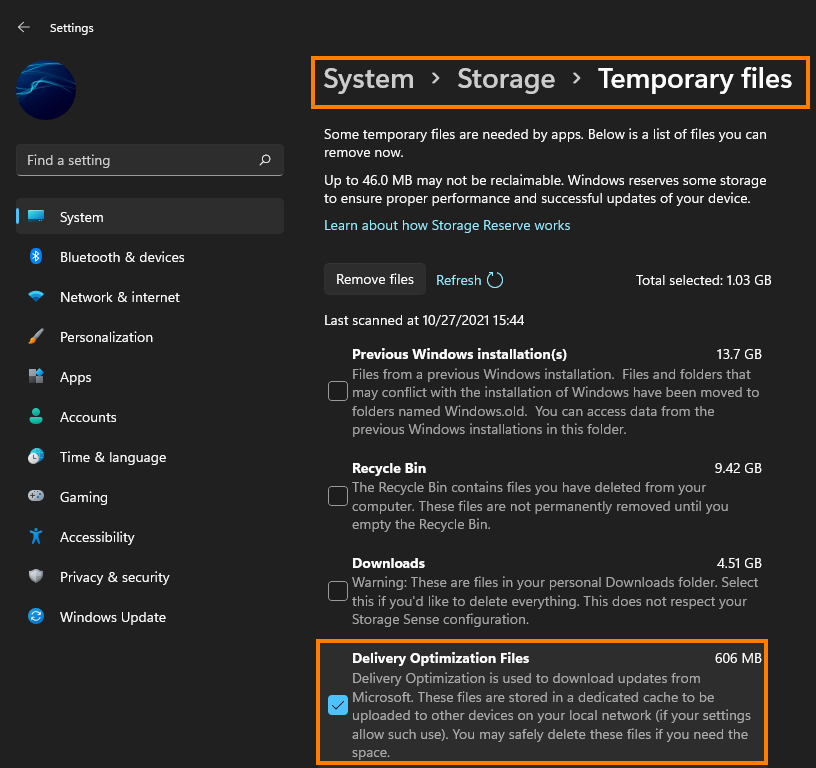 Use the Windows 11 Troubleshooter to fix KB5021233 failing to install.
Use the Windows 11 Update Troubleshooting tool. While this tool hasn't been all that successful for me it does occasionally fix problems with updates.
Open the Settings app by pressing Windows Key + I.
Next, stay on the System tab and click Troubleshooting from the central pane.
Here you will see a long list of troubleshooting options, however, the one you are looking for is near the top called Windows Update.
Simply click Run next to this entry and follow the steps shown by the tool.
After the tool completes its checks and fixes, you should be able to update your device.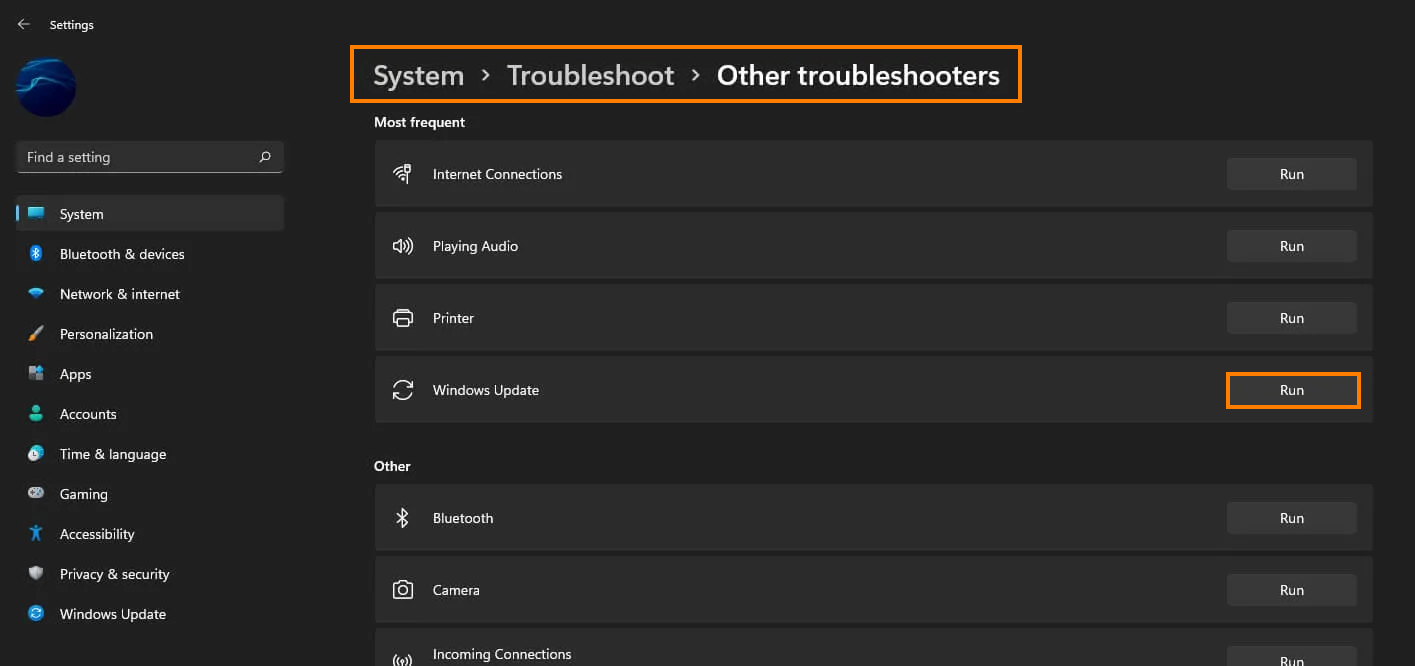 Reset Windows Update components.
To reset the Windows Update components, follow these steps:
Open the Command Prompt utility as an administrator. Then type and execute the following commands one by one, pressing Enter after each command:
net stop wuauserv
net stop cryptSvc
net stop bits
net stop msiserver
ren C:\Windows\SoftwareDistribution SoftwareDistribution.old
ren C:\Windows\System32\catroot2 catroot2.old
net start wuauserv
net start cryptSvc
net start bits
net start msiserver
Wait for the process to finish, then restart your PC.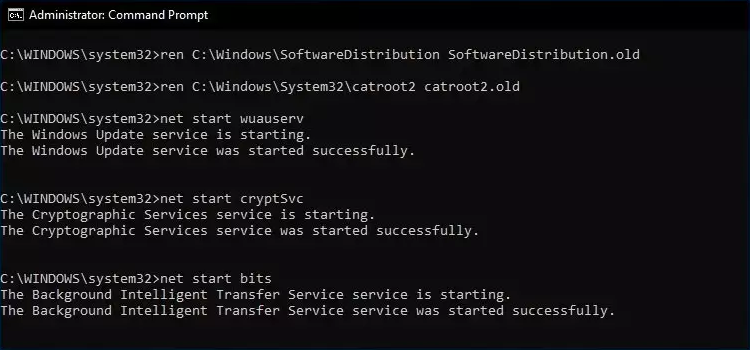 These steps will reset the Windows Update components, which may help resolve issues with installing updates.