If you are using Google Docs and are having issues with your text not centring correctly or always defaulting to the far left or right. This article will show you how to fix the issue and get all text formatting to work correctly letting it move to the position that you have asked it to be in using settings.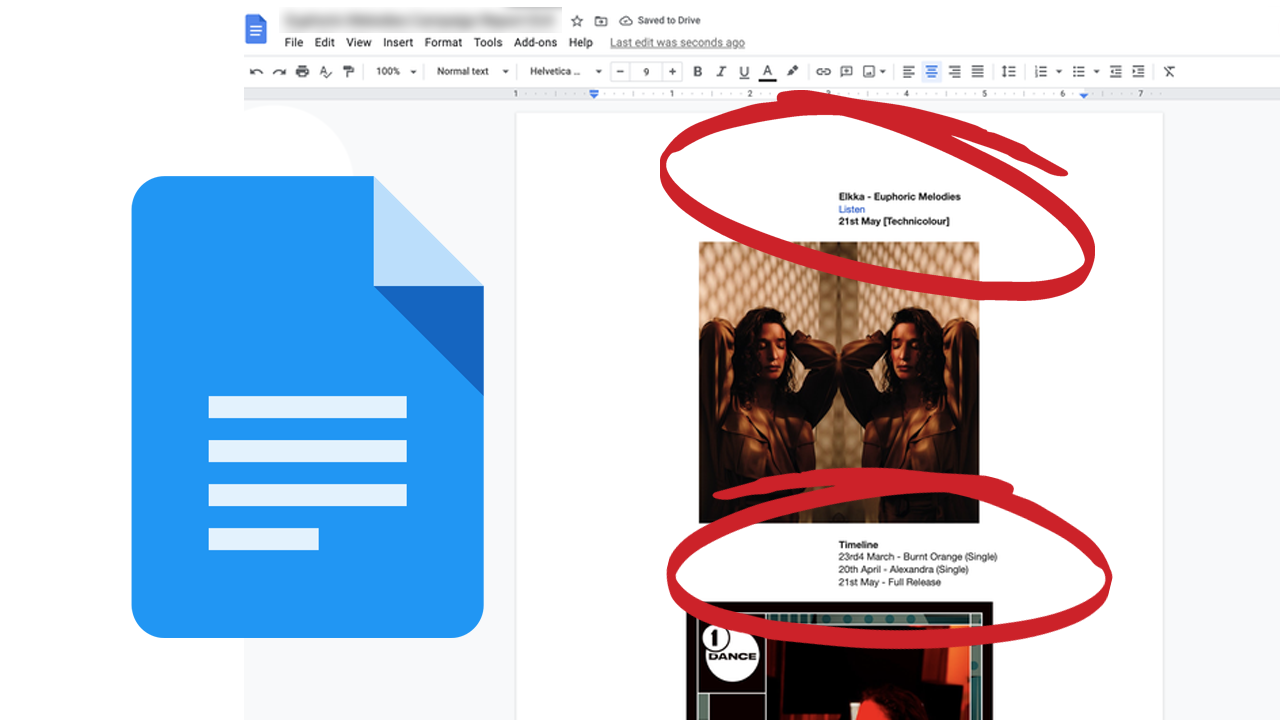 Related: How to add or remove Add-ons in Google Docs.
Google Docs is an exceptionally good and easy to use free word processing tool that has enough features and tools for most people to complete their desired projects. Apart from being free and easy to use Google Docs can be accessed from just about any device, making it one of the most versatile pieces of software on the market.
If you've been using Google Docs for a while now, you've probably become very used to how stable and cooperative it is. I've been using Google Docs for five or so years now and only remember two instances where I couldn't gain access for a few minutes. Recently however a lot of users have noticed that text alignment and text formatting in Google Docs hasn't been cooperating as it should. For example, in a lot of cases centring text constantly moves text to the centre of the page, then keeps everything shifted to the right. Just like in the example below.
How do you fix text in Google Docs not centring properly? Text in Google Docs not aligning correctly.
In almost all cases that this issue has occurred the culprit hasn't been google docs at all. The issue is almost always caused by ad-block extensions. Why? No one really knows yet, however, the solution for fixing the problem is simple. Just disable your ad-block for Google Docs.
Rather than disabling Ad-block altogether, you can simply make an exception for Google Docs, so that you can continue to keep blocking unwanted content everywhere else (pro tip! Whack us on your white list too). If you haven't made an exception in your ad-block extension before, keep reading below for all the information you need.
To make an ad-block exception for Google Docs, find the ad-blocking extension you are using in the extension area, then click the icon and click the do not block icon. If you are using Ublock Origin, it'll be the big power icon.
This will disable ad-block for whatever website you make the change on. Your ad blocker will remember this setting each and every time you return to the website as well. However, it will reset if you uninstall the extension or clear your entire browser data.
Although Google is pretty quick to fix most issues that affect any of its apps and programs, seeing as this one is linked to ad-block, I don't see it getting much of a priority focus, so you'll probably be using this workaround for a considerable amount of time. Alternatively, you could try switching to a different ad-blocker but most work in a similar way so you'd more than likely end up with the same issue and solution. If you are using an ad-blocking with Privacy Badger or another privacy tool, you may also have to repeat the steps inside each of those extensions as well.