If you are constantly receiving the following error message on Windows 10 'The request failed due to a fatal device hardware error'. This article will show you several different things you can try to fix the issue or at least reduce the frequency it occurs.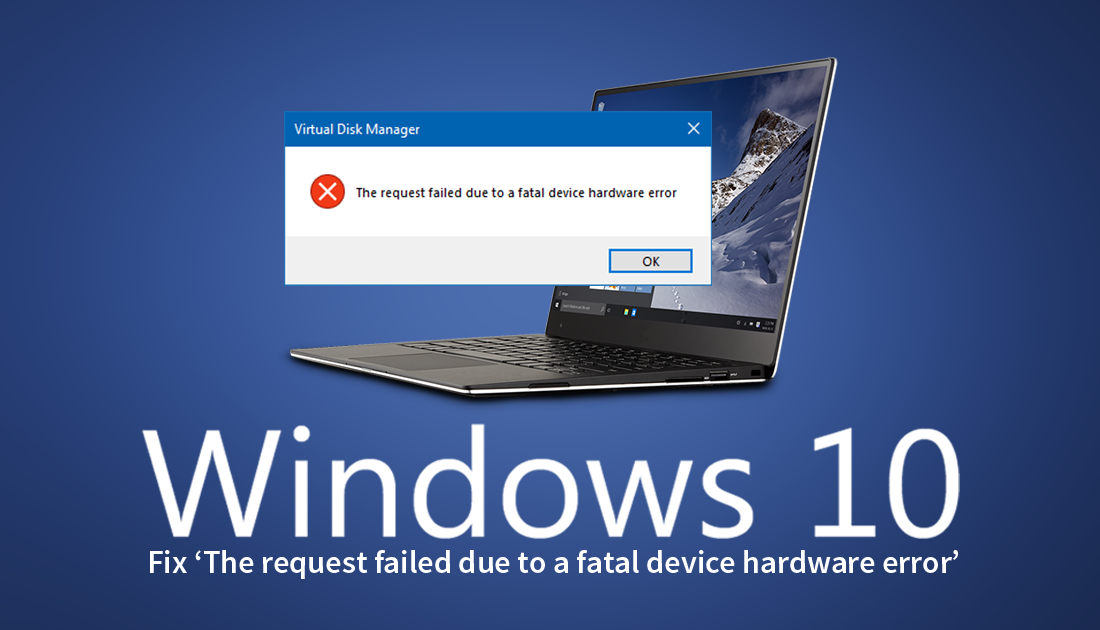 How to Stop Google Chrome Automatically Signing Into Your the Browser Using your Google Account.
Windows 10 has thousands of different error messages you will come across during your day to day use. Most of which are harmless frustrating errors that randomly go away after a restart, however, there is one error message that has a tendency to come back time and time again. Error message: 'The request failed due to a fatal device hardware error' as it's formerly known can be a nightmare to deal with and is quite often linked to hardware failure or incorrectly connected hardware.
Thankfully there are quite a few things you can do to fix the issue, most of which aren't too complicated. However, before you start those, make sure you have checked that the drive is properly connected to your computer. Once you have done this, you can continue with the steps shown below.
Related: How to Change the Google Chrome Interface Back to the Old look.
Run 'chkdsk' to Fix 'The request failed due to a fatal device hardware error' on Windows 10.
An easy fix you can use for 'The request failed due to a fatal device hardware error' is the Windows chkdsk tool. To run chkdsk, open Command Prompt (as admin) then enter the following command.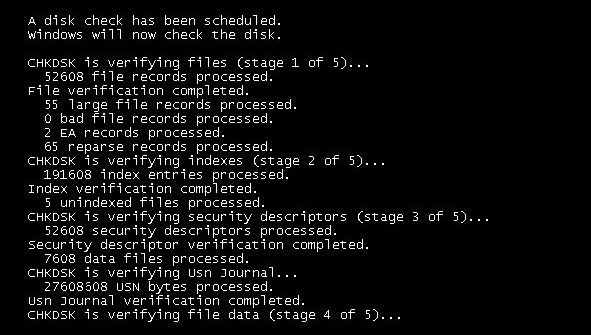 Make Sure Your Hard Drive is Initialized.
Although it is unlikely, it is possible that your disk has become uninitialized, which means Windows can't detect it properly, so you will need to reinitialize it. To do this, right-click the start menu and select Disk Management from the list. Then find the missing disk on the list and initialize it by right-clicking and selecting Initialize disk. If you open Disk Management and everything is ok, you can close the tool and move onto the next step.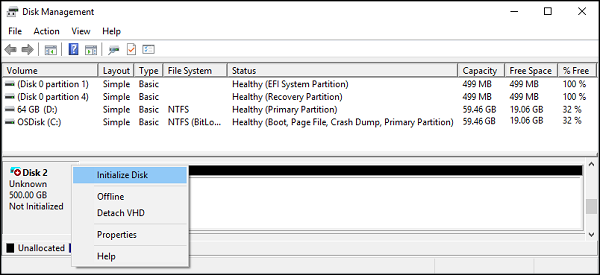 Last Resort: Reformat the Drive.
If none of the above has helped, it may be time to reformat your drive. If the drive works intermittently, try copying the data off as best you can or try connecting the device to another PC to test it and copy the data off. Once you are sure there is nothing of value left on the drive, you can format it using Windows tools or other third-party tools.
To check if your drive may be nearly the end of its lifespan you can use CrystalDiskInfo or search for another free alternative using Google or another search engine. Just be aware that this kind of software should only be used as a guide and can't predict with any certainty if and when your drive is going to fail. The best sign by far is a noticeable slowdown in performance and an increase in operational noise.