If you are trying to update your Xbox controllers firmware on your computer, either Windows 10 or 11 but can't because it keeps getting stuck at 0%. This article will show you several different things you can do to solve the problem allowing you to update your controller firmware to the latest version.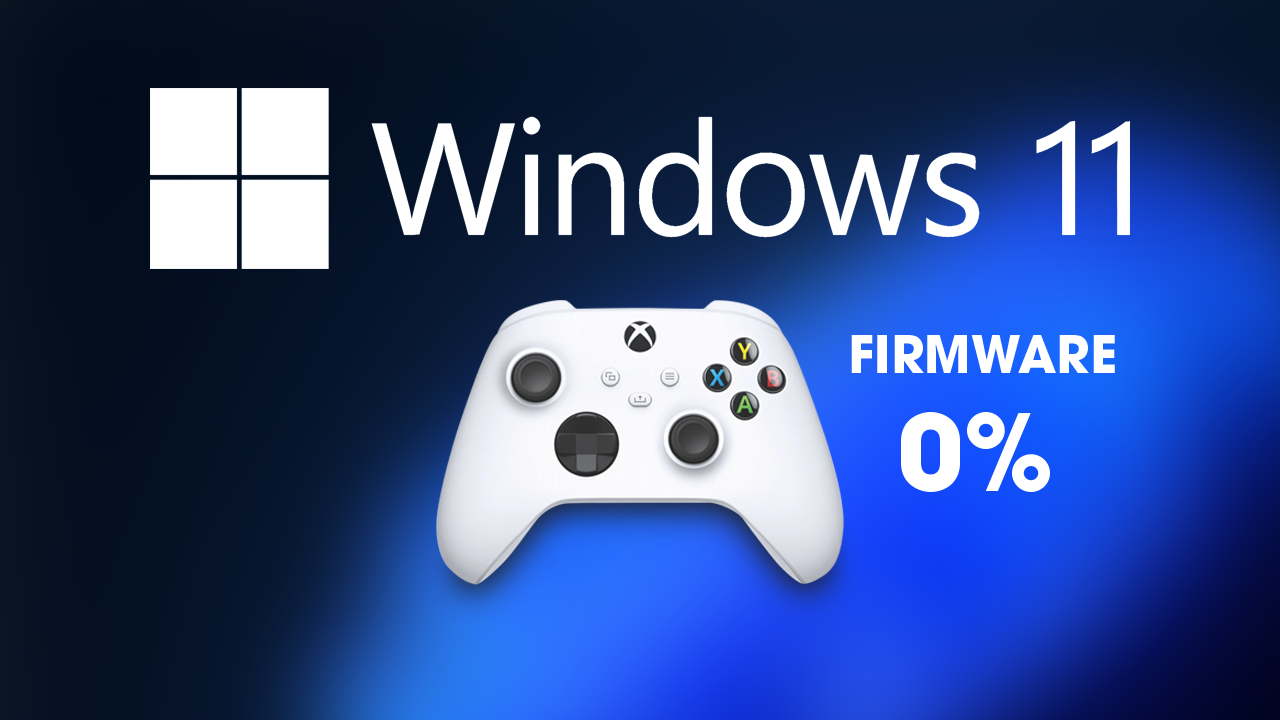 Related: How to use custom themes on Windows 11. Install third-party themes on Windows 11.
Playing games on a PC with an Xbox controller is pretty much the norm these days and is one of the most simple user experiences you can have on Windows. Simply connect your controller using the USB cable or using a Bluetooth connection, it's really that simple. Which is something that isn't exactly all that common on Windows. While the entire process is straightforward, you may encounter some issues where specific games lag, stutter and have massive FPS drops, which can occasionally be linked to your Xbox Controller.
Obviously, that is why you're here, you've tried to update your Xbox Controllers firmware to hopefully fix frame rate drops, increase performance and gain some new features. While this usually goes smoothly and people don't generally have issues there are some rare instances where the controller firmware update process can get stuck at 0%. Thankfully, there are quite a few things you can do to solve the problem. If your original guide on the Xbox Controller Firmware update process wasn't all that great, you can check out ours here.
How do you fix the Xbox Accessories app stuck at 0% when updating an Xbox controller?
Well, the first thing you need to do is make sure you are using a USB cable with data-sharing capabilities. If you are attempting to make the update with a charge-only cable it won't work.
Make sure the Xbox Accessories app is fully up to date.
Another easy thing you can do to attempt to solve this problem is to update the Xbox Accessories app. If you haven't just clean installed it, it may be outdated. While Windows aims to update everything all the time, it isn't perfect and will miss some Store apps from time to time.
To force check for an update open the Microsoft Store, then go to Library in the bottom left corner.
Here you will need to find the Xbox Accessories app and click Update. Alternatively, you can click Get Updates and everything will be updated.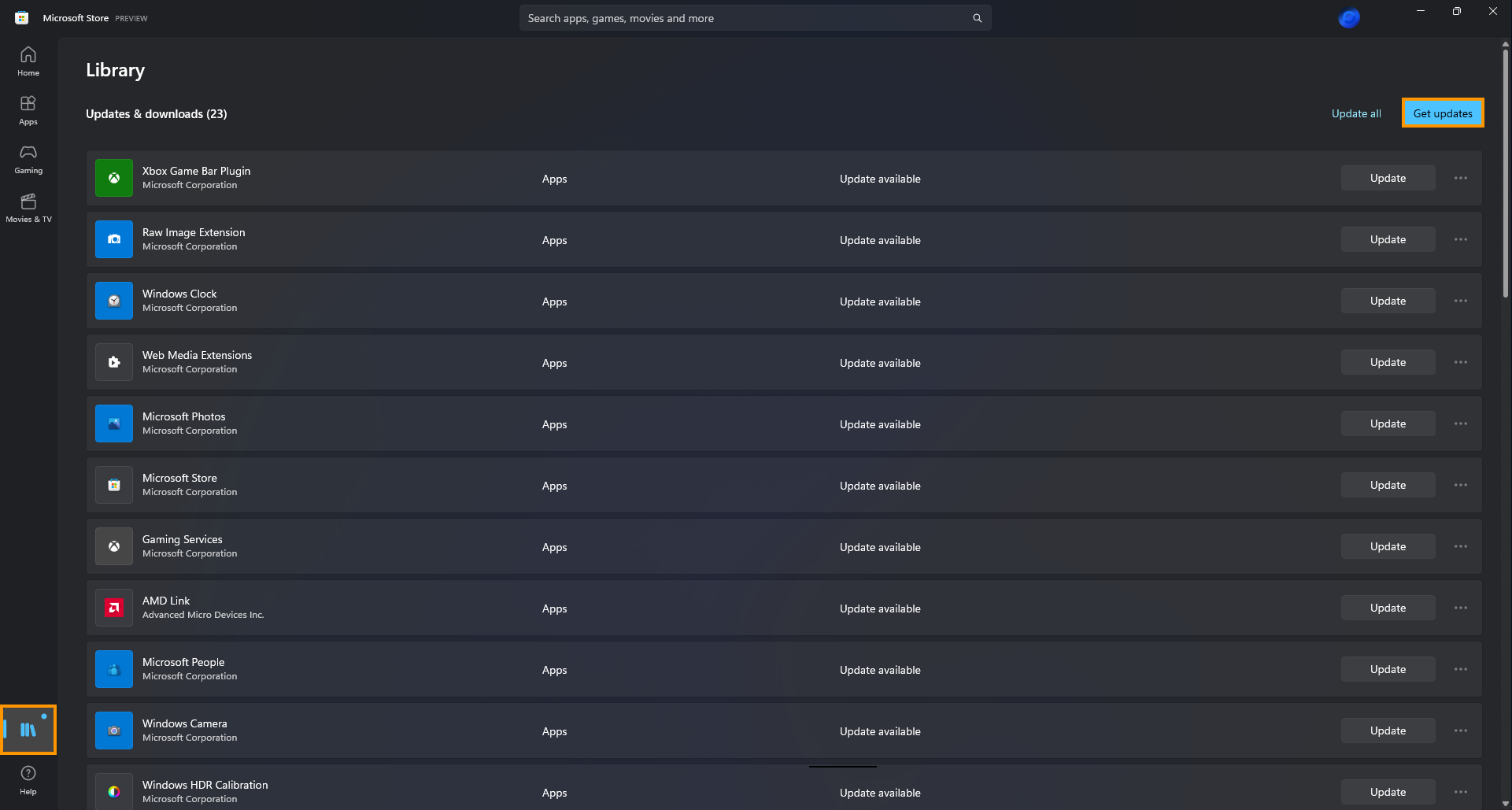 Repair or Reset the Xbox Accessories app stuck at 0% when updating a controller.
If the first option didn't work for you, you can try Repairing or Resetting the Xbox Accessories app. This should solve the issue. If you are unsure how to do this follow the steps shown below.
First, open Settings by pressing Windows Key + I.
Now go to Apps > Installed apps and find the Xbox Accessories app.
Next click the three dots, then click Advanced Options.
Finally, scroll down and click Repair and wait for the process to complete. If this solves your problem you can finish things here. However, if it doesn't you'll need to come back to this exact location and choose Reset.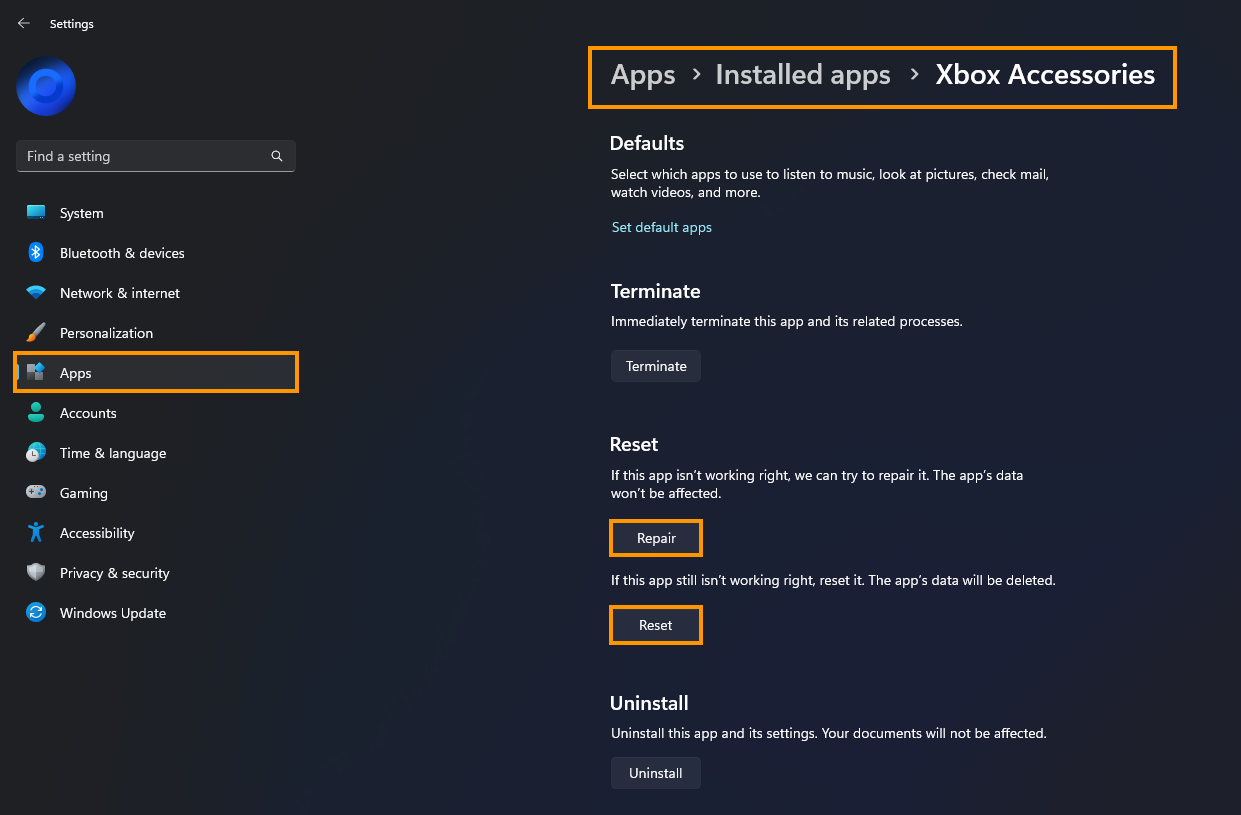 Use the Troubleshooting tool to fix Xbox Controller Firmware updates stuck at 0%.
The last thing you can try to solve this problem is the Windows 11 Troubleshooting tool. Simply let it run and it will attempt to resolve the issue causing problems with the Xbox accessories app.
Open Settings > Troubleshoot > Other Troubleshooters.
Then click Run next to Mircosoft Store Apps.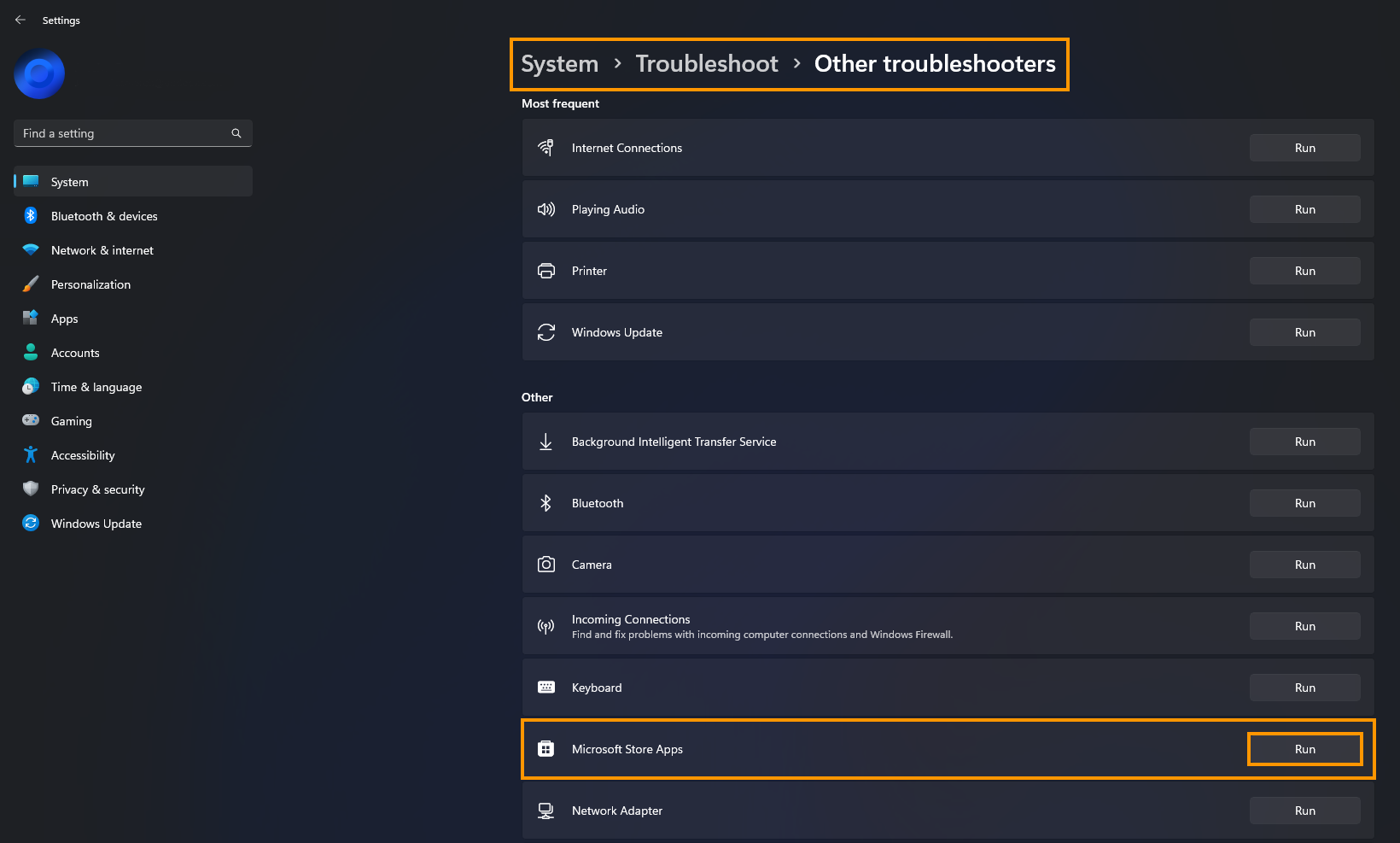 Now wait for the process to complete and you should be able to update your controller.