If you are trying to update one of your Apple devices to iOS 11.1 or higher and are receiving either of the following errors 'Unable to verify Update iOS 11.1' or 'Stuck on OTA Update' the following guide will take you through several steps you can use to fix the error.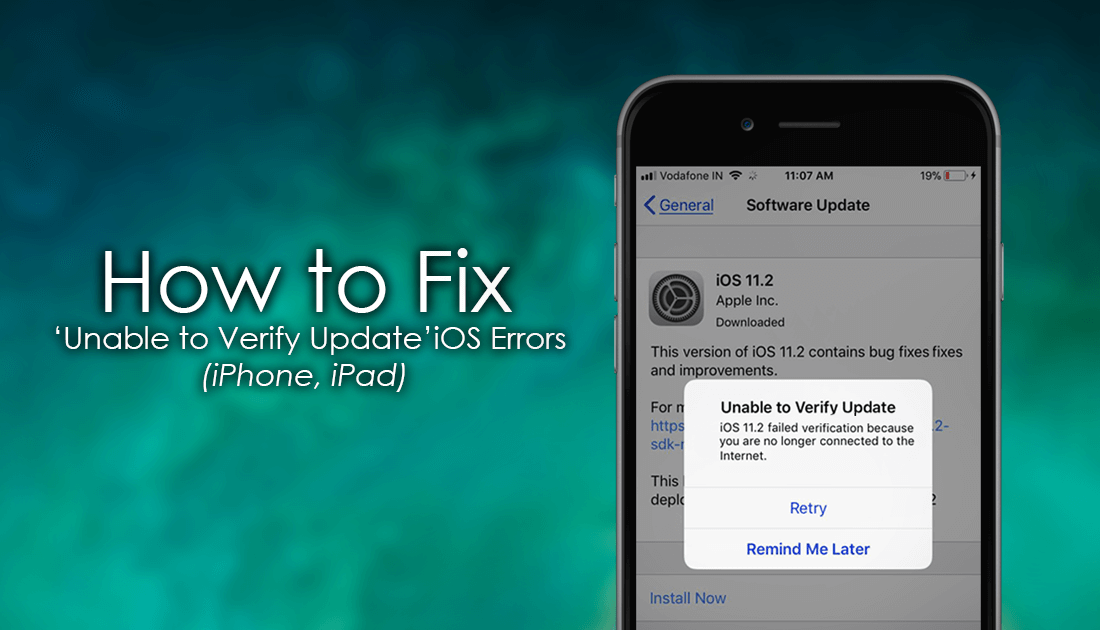 How to Hide Lock Screen Message Previews On iOS 11. 
Unable to verify update messages aren't all that common but are exceptionally annoying, especially when you are following the standard update procedure you always use. As a simple fix before we begin the more in-depth solutions, make sure you have restarted your phone and tried the update process at least 5 times… Yep, five times… This sounds excessive but for someone reason after a few restarts, the error occasionally goes away, allowing you to update to iOS 11.1 normally.
If that hasn't worked, you can double check that all Apple systems are up and running using the following link: Apple System Status. If everything is green, try the steps shown below, if you notice a system is down, wait till its back up and try again.  
The Obvious Solution: Check Your WiFi or Mobile Data Connection.
Before going any further, make sure the connection you are using to get the required iOS update files is strong and stable. If you are using WiFi or a mobile connection, make sure you have the best possible signal, without a strong constant signal updates do sometimes go astray. If you need to, restart the entire update procedure from a stable connection.
Note: For mobile data users, keep in mind that this is going to use a considerable amount of data.
Fix 'Unable to Verify Update iOS 11.1 on iPhone or iPad With a Soft/Hard Reboot.
The first thing you can try to fix update issues on iOS is to perform a Soft Reset. This can be done by pressing and Holding Sleep/Wake + Home button until the slider to turn off option appears on screen. When it does, restart, then try to update your phone again.
If it still doesn't work, you can try a Hard Reset:
iPhone X/8/8 Plus: Quickly press and release the Volume up and Down buttons one by one or press and hold the Side Button until you see the apple logo on the screen appear.
iPhone 7/7 Plus: Press and hold Sleep/Wake + Volume Down buttons, until you see the apple logo on the screen.
iPhone 6S and Earlier: Press & hold Sleep/Wake + Home Buttons until you see the apple logo on the screen.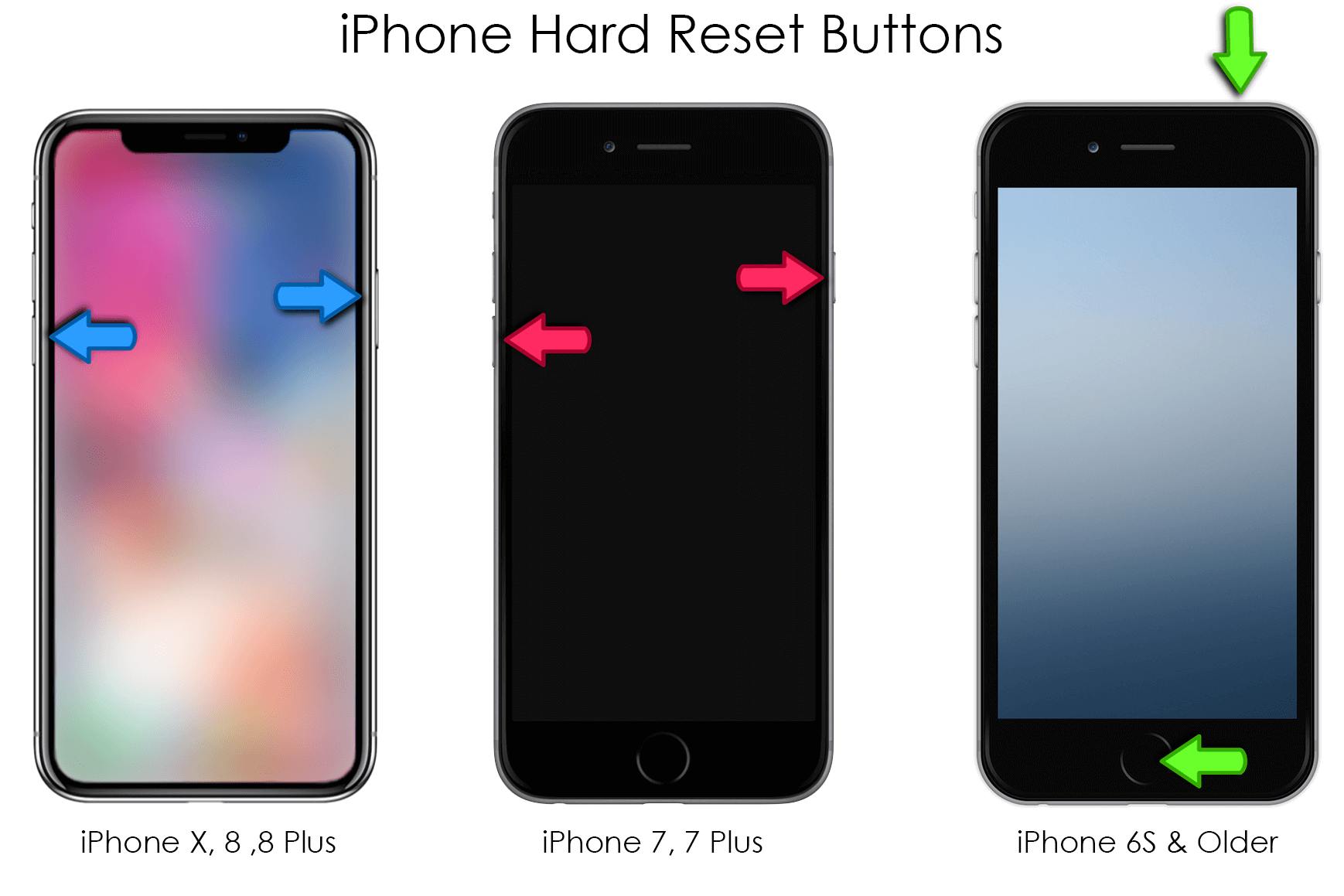 Try Updating Via Apple iTunes.
If you can't get the update directly to your phone, you will need to connect your phone to your computer then open iTunes. Here make sure you have made a backup of all your data, then go to Summary > Update and follow the process. If this still doesn't work, Restore your phone, update it, then use the backup you created earlier. This is a painfully time-consuming fix but it's a guaranteed solution.