If you are a Windows 10 user who is constantly getting error message 0x80240438 when trying to update to a new version or when trying to access content from the Microsoft Store. This article will show you several different troubleshooting steps you can follow to fix the issue.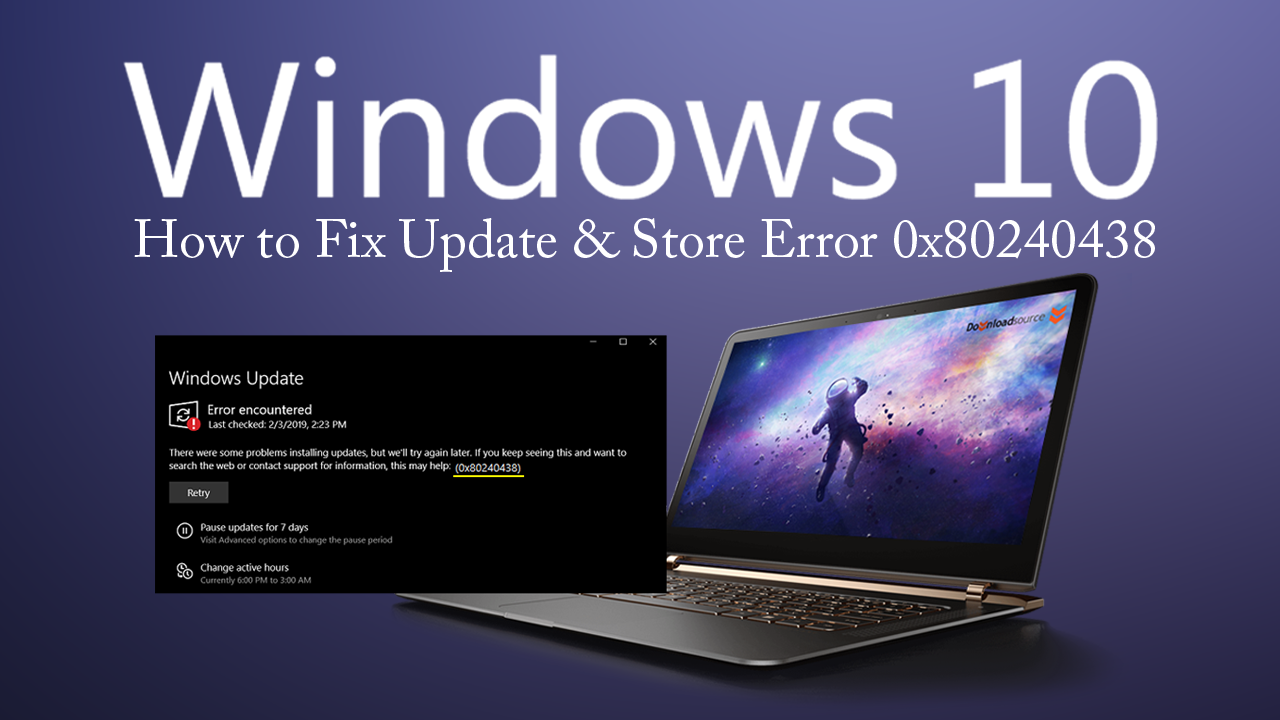 How to Backup or Restore Sticky Key Settings on Windows 10.
The Microsoft Store and Windows Updates generally don't have much in common apart from their updating connections. Which sadly means they share a common enemy… Error 0x80240438.. This error affects both the Microsoft Store and Windows Updates in different ways but ultimately prevents both working in the correct manner and gaining access to the Internet. Generally error 0x80240438 can be fixed with a simple system and router restart, however, that won't always guarantee a fix. So make sure you have also tried the following before starting the more advanced steps shown below.
"There were some problems installing updates, but we'll try again later. If you keep seeing this and want to search the web or contact support for information, this may help – (0x80240438)."
Make sure you have scanned your computer using antivirus and anti-malware software. Something like Avast, AVG, Malwarebytes or Windows Defender will be fine. If you are using a proxy or VPN, disable these, then check to see if the problem goes away. If it does, you will need to reconfigure your settings for each.
Related: How to Delete Pages From PDF Documents on Windows 10. (Remove Pages From PDF Files)
How Do You Fix Error 0x80240438 Within Windows Update and/or the Microsoft Store?
If nothing above has helped fix this error message, the next thing you need to do is run the Windows Troubleshooter Tool. This tool has been specifically designed to fix Windows update errors like 0x80240438. To run the Windows 10 Troubleshooter, open Settings, then go to Update & Security and click on Troubleshoot in the left-hand pane. Next click Windows Update, then click Run the Troubleshooter.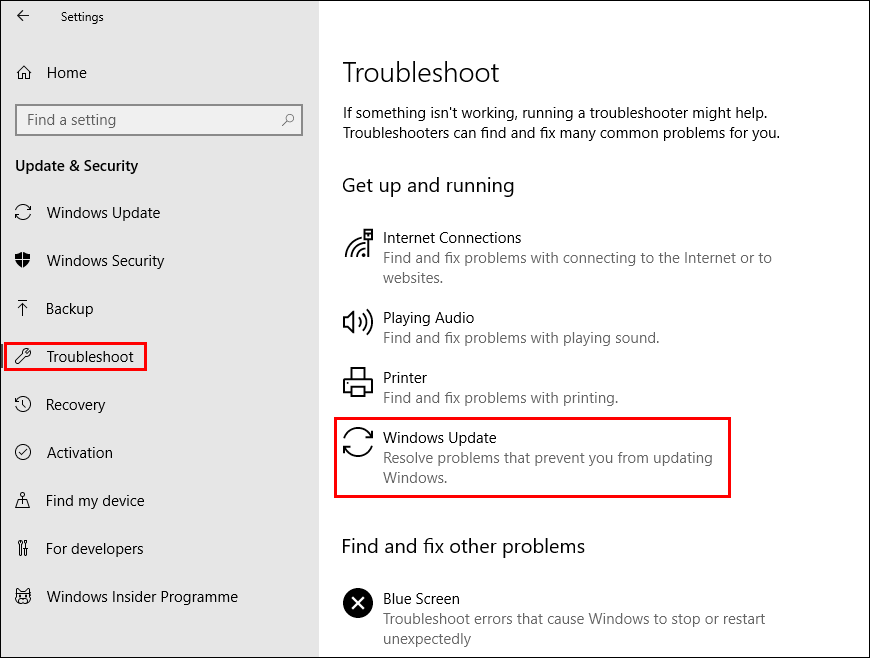 Delete or Rename the Software Distribution Folder to Fix Error 0x80240438 on Windows 10.
If you haven't just recently updated Windows 10 (in the last 10 days or so) you can delete the Windows 10 Software Distribution Folder. This folder contains all of the latest Windows 10 update files and quite often causes issues with future updates. Once the folder has been cleared, simply restart your computer and check to see if the error message is gone.
Delete or Rename the Windows 10 Software Distribution Folder.
Reset Catroot2 Folder on Windows 10 to Fix Error 0x80240438.
Another handy yet somewhat complicated fix for Windows Update errors is to reset the Catroot2 folder. This folder is similar to the Software Distribution Folder as it contains update components and can be found at C:\Windows\System32\Catroot2.
Important: Do not delete or rename the Catroot folder. The Catroot2 folder is automatically recreated by Windows if it is deleted or renamed, but the Catroot folder is not.
To reset this folder follow the below steps.
Press Windows Key + X and open Command Prompt (as administrator).
In the Command Prompt window run the following commands:
md %systemroot%\system32\catroot2.old

xcopy %systemroot%\system32\catroot2 %systemroot%\system32\catroot2.old /s

After running the above commands, delete everything in the Catroot2 folder.
Then, run the following command:
Finally, Restart your computer and update Windows. Hopefully, error 0x80240438 should be a thing of the past.
.
.
.