If you are trying to alt + tab out of games and other full-screen applications on Windows 11 but keep having issues with the operating system or your game freezing. This article will guide you through several different steps you can take to solve the problem to get Alt+Tab working on Windows 11 again.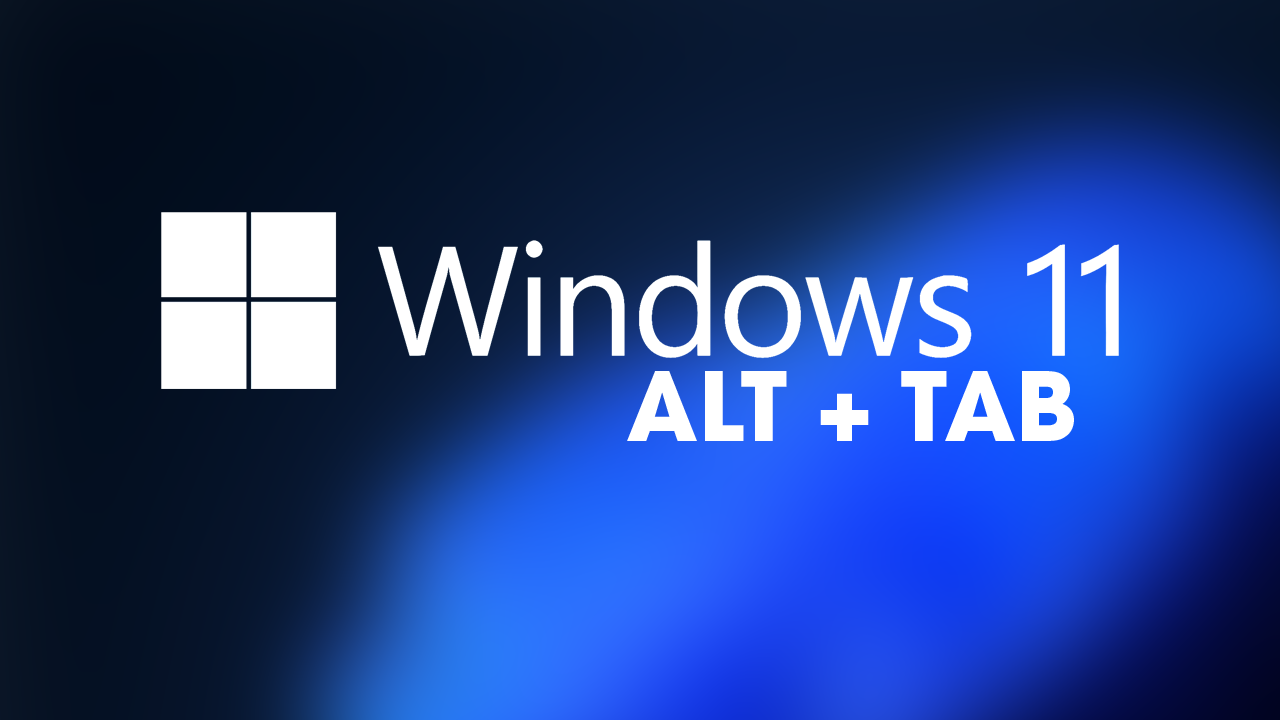 Related: How to mass delete Comments and Posts on Reddit.
Gaming on Windows 11 is quite a good experience with some minor performance improvements and other game-centric features now standard in the operating system. While Microsoft has stated multiple times in the past that Windows 11 would have a big focus on gaming, there are still quite a lot of issues to work out, though that number is thankfully getting smaller.
One of the most annoying and semi-recent issues that seem to be occurring on Windows 11 causes the operating system to freeze when users try to alt-tab out of a game or other full-screen app. For example, if you are playing Age of Empires IV and press Alt+Tab you may be taken back to the desktop only to have your computer freeze. Alternatively, sometimes only the game will freeze.
Thankfully, there are some troubleshooting steps you can take to solve this problem, though they still may not work for you. If you are unlucky enough to be in this situation, you'll need to wait for Microsoft to release an update that patches the problem officially.
How do you fix Windows 11 freezing when alt+tabing out of games and apps.
More often than not this is caused by a corruption issue so running the SFC command will usually fix the problem.
First type CMD into the Start menu then right-click Command Prompt and choose Run as administrator.
When you have Command Prompt open type the following command into Command Prompt and press Enter.

It may take some time to complete so be patient. If any errors are found they should be repaired automatically. If it doesn't complete properly Restart your computer in Safe Mode and repeat the process.
If the SFC command doesn't work use the DISM tool.
If the SFC tool returned an error message, open Command Prompt as Administrator, then enter the following commands in order.
DISM /Online /Cleanup-Image /CheckHealth
DISM /Online /Cleanup-Image /ScanHealth
DISM /Online /Cleanup-Image /RestoreHealth

After a system Restart, everything should be back in working order.
Uninstall the last Windows Update you had.
If this issue happened around the time of your last Windows update, you can always uninstall the update and go back to the previous version of Windows 11. Just be aware that there is only a limited amount of time you have the ability to do this.
Reset your Windows 11 installation using Recovery Tools.
If nothing listed above has resolved the problem, you will have to reset your computer to a fresh installation. This will solve the problem 100% though it is a lot of work.
To do this open Settings > System > Recovery > Reset this PC.
Now choose the Keep my files option and follow the steps shown by Windows 11. It will take a fair bit of time to complete so make sure you have a couple of hours to go through the entire process before you start.