If you have recently updated from Windows 10 version 1709 to 1803 (April Update) and are trying to set up a new email account but are receiving error 0x8007139f, this guide will show you how to fix the issue and get the mail app working normally again.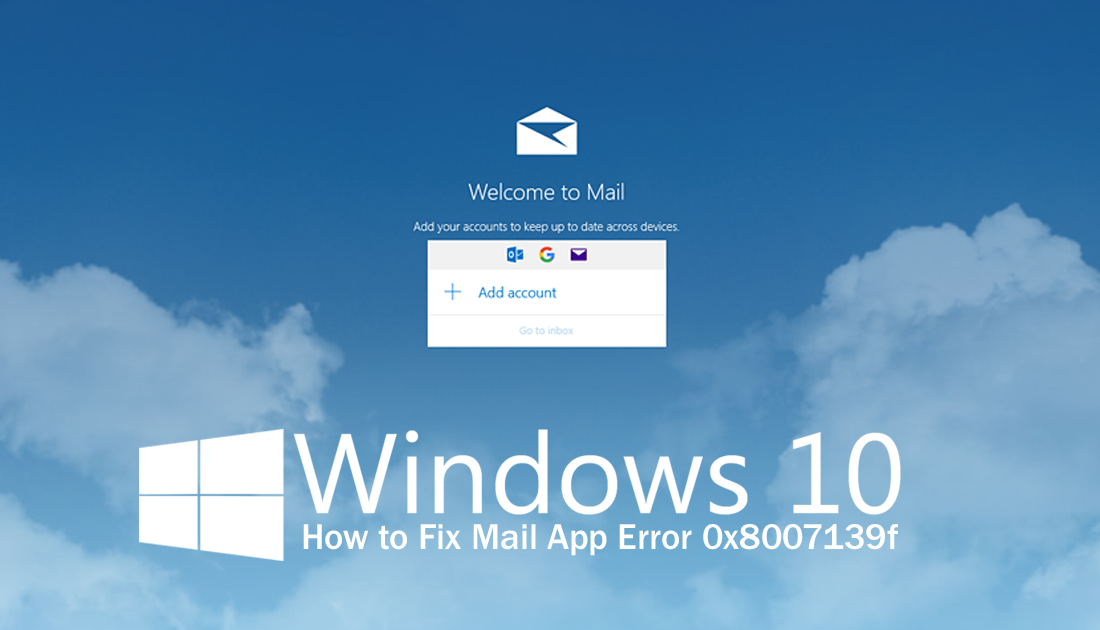 How to Filter and Hide Unwanted Content on Facebook.
The Windows 10 Mail app is probably the most useful of the preinstalled default apps on the operating system. It allows you to quickly and easily setup a variety of different email accounts and manage them all from a safe user-friendly location. Although the Mail app usually escapes update bugs, this time around it wasn't so lucky, with error 0x8007139f making a Mail app appearance.
Anyone familiar with Windows knows Microsoft has a terrible track record when it comes to Windows 10 updates. No major update or even minor update so far has been without some kind of issue, the Windows 10 April update holds strong to this tradition. Although most update issues and errors can be fixed easily there is one major problem identified in the April update that everyone should be aware of and is linked to a previous Windows 10 automatic update error, which caused Error 0x80070002.
When manually updating to Windows 10 version 1803 from an older version stuck with cumulative update error 0x80070002, Windows becomes corrupted beyond repair and requires a fresh install. Although this is in no way related to the mail app issue, it is something I think everyone should be aware of, especially since most people have more than one Windows 10 device in their household. So if you have a computer that has this error message, make sure you make a backup of your system before installing the April Update.
Note: There are many "possible" fixes for cumulative update error 0x80070002, however, none of them are guaranteed to work. The magic fix was thought to be manually updating to 1803 using the official Microsoft Manual Update Tools.
Getting back on topic, the issue with the Windows Mail app isn't a serious error and can be fixed by simply toggling a few newly added/rearranged settings in the Privacy menu. For anyone accustomed to using Windows 10 and its fondness for tracking, there is a good chance you have accidentally disabled a setting the mail app needs to function.
How to Fix Windows 10 Mail App Error 0x8007139f.
To begin open the Settings menu go to Privacy, then select Email from the list of options in the left-hand pane. Next, enable Allow Apps to Access Your Email and make sure the Mail and Calendar option below is also enabled. If these options are already enabled when you enter the menu, disable them, Restart your computer, then re-enable them. After your computer restarts, the Windows Mail app will allow you to use the app without error 0x8007139f.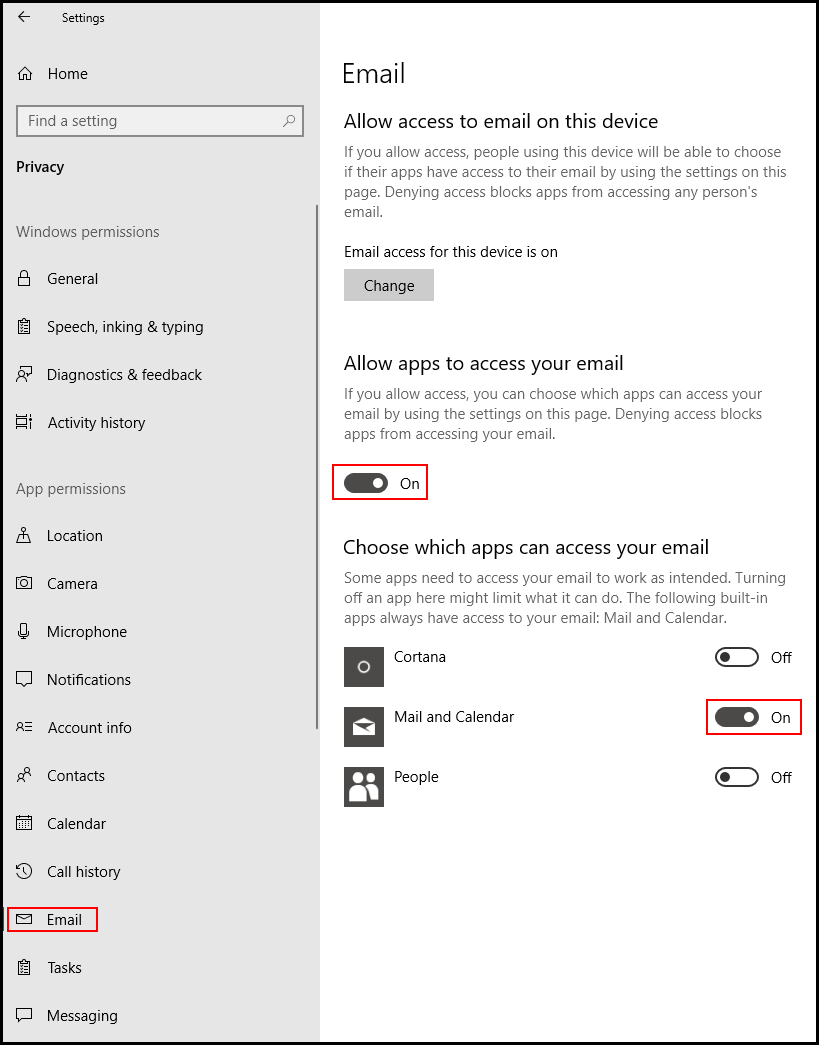 Related: Whilst you are focused on the Windows 10 Mail app why not learn how to disable Notifications and back up emails
How to Disable Notification From the Windows 10 Mail App.