If you are using Microsoft Edge as your primary Internet browser, you might be interested to know that Edge is now getting RSS feed support. This allows users to follow websites just like they would people on social media platforms. Once you are following a website you'll get notifications and other updates regarding changes on the particular websites you follow.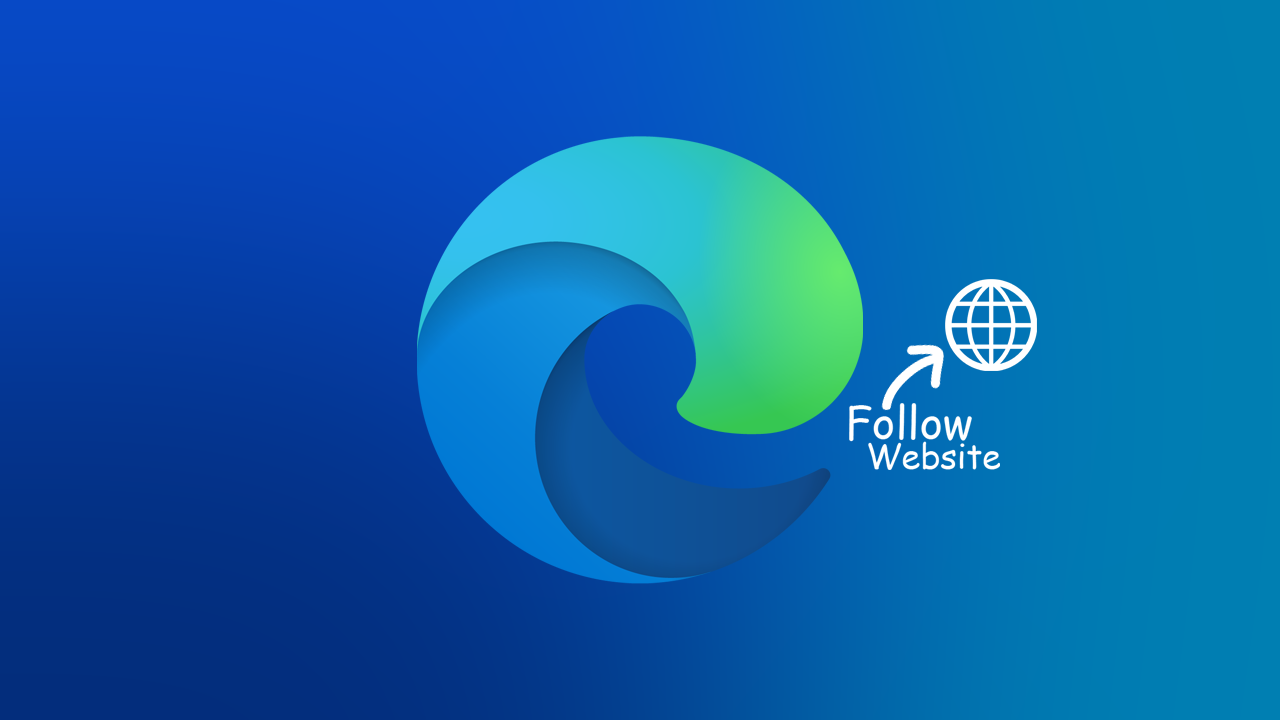 Related: How to fix Microsoft Visual C++ error 0x81f40001 on Windows 11.
Microsoft Edge is proving to be quite a popular Internet browser now that it is running on the Chromium engine. It's fast, easy to use, has a lot in common with Google Chrome and is fully compatible with Chromes huge library of extensions. On top of this, Edge is also a far more resource-friendly than Chrome.
Although Edge has been powering away with new features of its own, Microsoft has quietly copied one of Chrome's more recent features called Follow. Essentially a feature that allows you to follow websites and stay up to date with any changes. This feature is essentially an RSS feed tool converted into an easy to use option. For the time being, following websites in Microsoft Edge using this RSS feed feature is only available for select Canary users so you'll have to wait a little while for it to be rolled out to the stable release. That said, you can still find out how to enable it right now.
How do you follow RSS feeds (websites) in Microsoft Edge?
As we mentioned above, the following feature is currently only in a trial/rollout phase for Edge Canary at the moment so not everyone is going to get access. However, you can enable RSS feed following in Edge by doing the following.
To begin, you'll need to make sure that you have the latest version of Edge installed on your device, so open it, go to Settings, then change to the About tab at the bottom of the list in the left-hand pane. Once you have done this Edge will automatically update to the latest version (if a newer one is available).
Now that you have the latest version of Edge open it, the type edge://flags into the address bar and press Enter.
This will take you to a new page where you'll need to use the Search flags box to search #edge-followable-view or Followable Web.
Once the option appears at the top of the page highlighted in yellow use the drop-down box on the right to change the option from Default to Enabled. After a quick browser Restart, the feature will be enabled.

How do you use Followable Web (RSS Feeds) in Microsoft Edge?
You can find the feature under the collections icon in the top right-hand corner of the browser. Simply click the collections icon then click Follow once you are on a websites home page. Try following www.downloadsource.net as an example. We'd appreciate it. As this feature is still currently under testing there may be some slight changes to the process yet to come, however, these usually don't vary too much.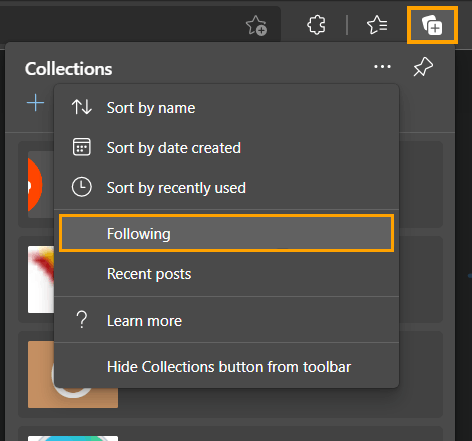 Another really useful Microsoft Edge feature that has recently found its way to the stable release allows you to quickly and easily check the resource savings gained from sleeping tabs. Sleeping tabs are open tabs that Edge pauses after a period of inactivity, reducing their resource consumption down to near 0. How to check the RAM saving of sleeping tabs in Microsoft Edge.