If you are currently using Redmine with its standard theme but would love to give it an overhaul to improve functionality and usability. This article will introduce you to Redmine themes, one of the quickest and easiest ways to get a far more enjoyable and practical Redmine experience. Even better, you can customise your Redmine themes to suit your business.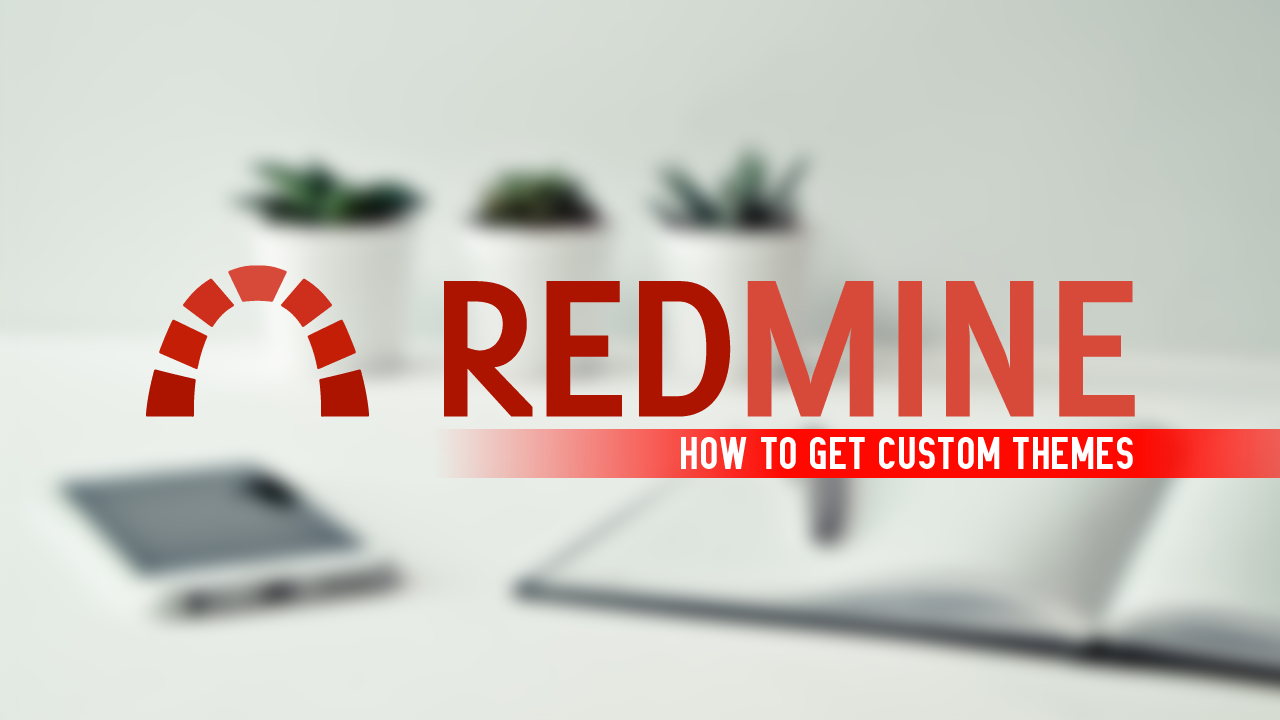 How to Fix All System Fans & AIO Water Cooler Stopping After Signing into Windows 10. All System Fans & AIO Cooler Stopping Randomly on Windows 10.
Redmine is an exceptional, free, open-source project management tool available to the public that can be set up and used within minutes. Out of the box, Redmine is fast, focused and exceptionally simple, but does have a lot of extra features and plugins available if you are prepared to spend a little time looking for them. This is where Redmine really starts to shine as the plugins are what make Redline such a useful and powerful project management tool.
Redmine has been purposely built in a modular way so that it can be set up and tweaked for your particular project or area of expertise. So if you don't like the default UI (user interface), which most people say, you can simply add themes to change the way it looks and feels. You may also like to do additional stuff like add email integration, helpdesks, work breakdown structures, charts, repositories, etc. As we said previously if you are prepared to look there's a lot of cool content on offer for Redmine.
So How Do You Go About Getting Redmine Themes?
As the biggest user gripe about default Redmine is almost always the interface, the first place you are going to want to start is your Redmine theme. Unlike other software available on the market Redmine themes allow quite a bit of freedom and all offer quite a lot of interface change which is what makes theming Redmine so desirable. Themes provide greater functionality and usability and can also be customized and adapted for each organization or company, a feature not available as standard. Two of the best themes on the market for Redmine currently are: 
Boostmine: A resounding theme with lots of colour and flashy icons which makes working with Redmine far more enjoyable, easy to use and an all-round more personal experience.
Zenmine: A modern, minimalist theme, which is very clean, clear, and focused on user productivity.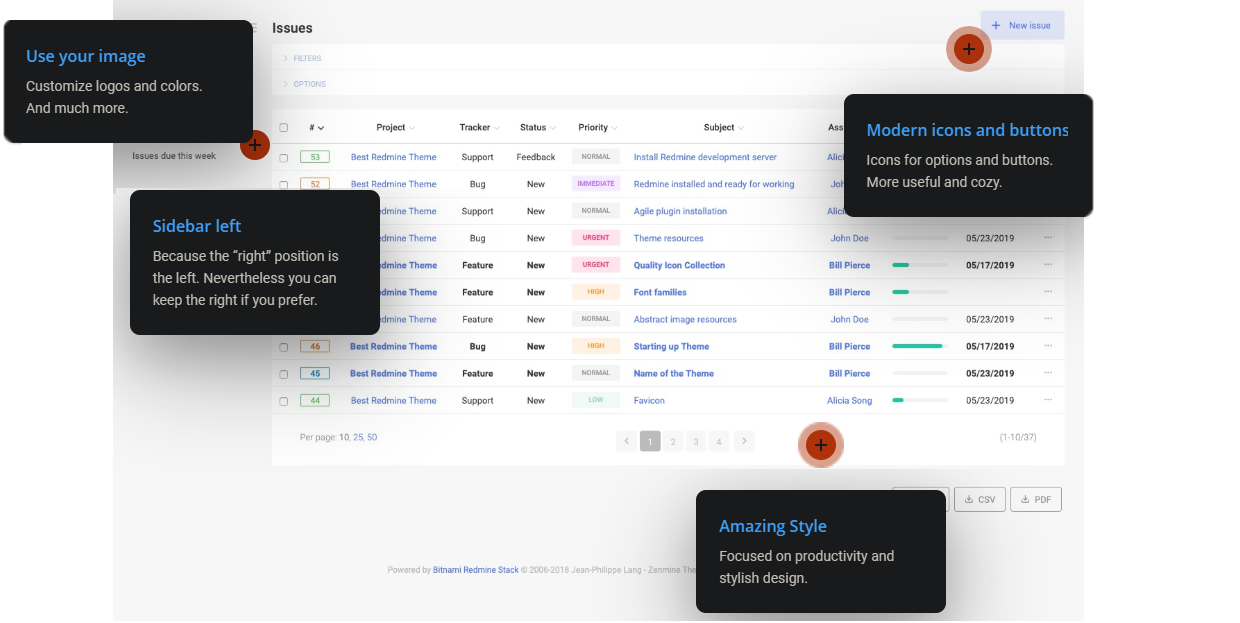 The best part about these two themes is the fact that they are both compatible with the latest versions of Redmine,  fully support most plugins available on the market today and both themes have "skins", which are design templates in different colours, so you don't have to customize your template from scratch every single time. Currently, there are thirteen different colour themes available and ready to use. With the option to create a theme in any particular colour you like. 
This level of customisation allows you to set up Redmine to reflect your companies colour theme, logo and general vibe. It's also worth noting that Boostmine and Zenmine are compatible with the following browsers: Chrome, Firefox, Safari, Opera, Edge. Which covers most of the browser market.