If you are using Windows 11 22H2 and would like to uncover a few new themes that are hidden on your computer. This article will show you how to enable the hidden Windows 11 SE planetary themes and Abstract wallpapers. A set of cool new wallpapers with a space theme and colourful wallpapers.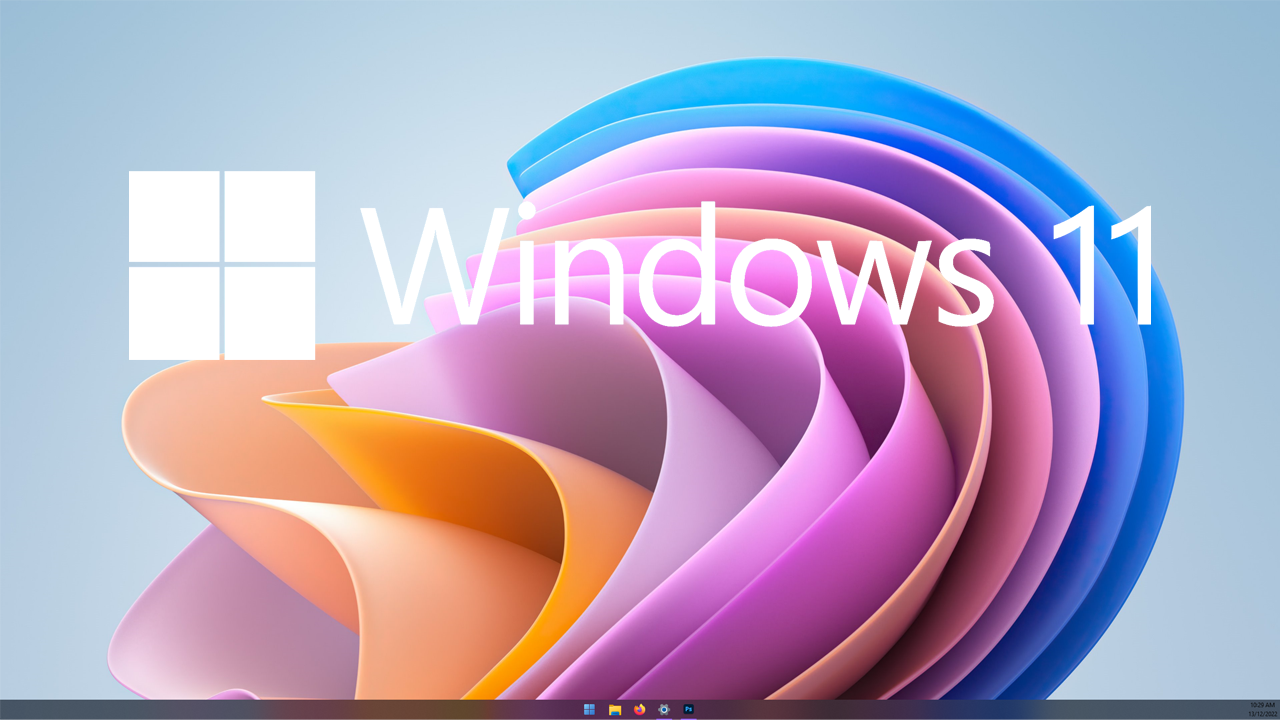 Related: How to fix the Mail app on Windows 11 not opening Account Settings.
The latest version of Windows 11 version 22H2 has seen some of the earlier customisation options that were removed in the past restored. This returns some much-needed customisation back to the operating system. Along with the restoration of some classic customisation options and simple quality-of-life features, Microsoft also included some unique wallpapers. Though for some strange reason decided to hide them on all versions of Windows 11 except for SE.
The good news is that anyone running Windows 11 22H2 or newer can enable these extra themes and use them. The hidden themes are planetary styles that come with a selection of colourful abstract wallpapers. So if you'd like to check them out and enable them on your system, you'll need to follow the steps shown below.
As this process requires you to make some changes in the Windows Registry, you'll need to make a System Restore point, just in case you make a mistake and need to revert back to your saved system state. If you aren't sure how to create a system restore point on Windows 11 check out the guide below.
How to create and use System Restore Points on Windows 11.
How do you enable the hidden Planetary Themes on Windows 11? Find Windows 11 Hidden Themes.
First, open the Registry Editor by typing regedit into the start menu. Then right-click on it and select Run as administrator.
Now use the left-hand pane to navigate to the following location:
HKEY_LOCAL_MACHINE\SOFTWARE\Microsoft\PolicyManager\current\device
Here right-click the device folder and select New > Key and name the new key Education.
Now Inside the new Education key, right-click and select New > DWORD (32-bit) Value. Name the DWORD EnableEduThemes
Finally, double-click the DWORD and set its value to 1 click Ok then restart your computer.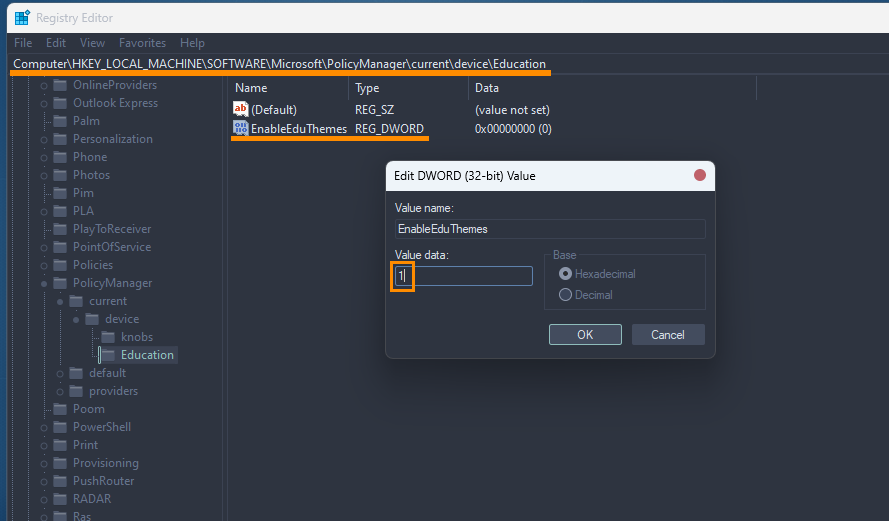 After your computer restarts, it will automatically download the new themes (it may take a few minutes to download and install. Once they are installed you can find and use them from the usual place in Settings > Personalisation > Themes. Alternatively, if you just want the wallpapers you can find them easily enough here.

How do you remove the Windows 11 Planetary themes from your device?
If you ever want to disable or remove these wallpapers simply return to the same location in the Windows 11 Registry and remove all of the files we created in the process shown above. Once you have done this Restart your computer and they will be removed.
If you're into custom themes.
If you want to go all out with a custom theme make sure you check out the following article. It will show you how to get fully custom Windows 11 themes that change the entire design and layout of the operating system. Not just a few minor changes in Settings, the Start menu etc.

How to use custom themes on Windows 11. Install third-party themes on Windows 11.