If you have recently noticed that all the cooling fans and your AIO water cooler have suddenly stopped working on Windows 10 (sometime after startup). This article will show you how to fix the issue and get your system fans working correctly and according to your BIOS fan profiles.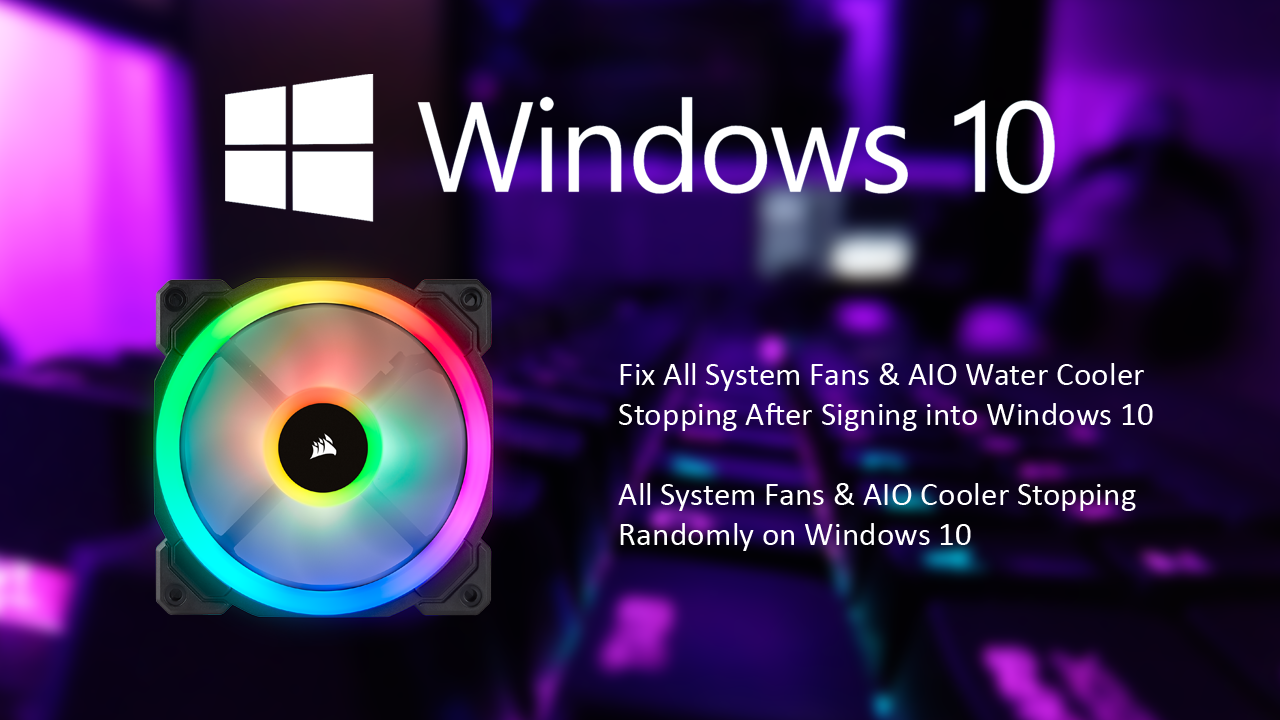 How to Stop Aura Sync LightingService (32bit) Interfering with Easy Anti-Cheat.
Anyone that has been using Windows 10 since launch or shortly after has seen their fair share of errors, error messages, and bugs. From the data loss saga to the more recent security flaws, Microsoft has certainly dropped the ball more than a few times. Surprisingly the issue this guide will be addressing isn't actually linked to Microsoft or Windows 10 at all. Even though the problem appears shortly after signing into your account.
The issue in question starts after you have signed in to Windows 10, and results in all system cooling (all fans and AIO WC Pumps) shutting down. Depending on your system build, you probably won't notice this until your CPU temp alarm goes off and shuts down your PC. If you have water cooling this may take up to an hour (if you aren't playing games). In most instances, your system's fans may try to spin up unsuccessfully every so often. 
Thankfully there is a quick and easy remedy for this problem, so follow along as we show you how to fix your system fans shutting down and staying off on Windows 10.
Related: How to Stop Aura Sync LightingService (32bit) Interfering with Easy Anti-Cheat.
All Fans Randomly Stop Working on Windows 10? Fix Random Fan Stoppage on Windows 10.
As we mentioned above this issue isn't linked to Microsoft or Windows 10 at all and can be traced back to two programs/clients. ASUS Arua Sync and Corsair ICUE, the two most common gaming software/tools on the market. Previously neither of these tools had issues running at the same time, however, after ICUEs latest update it has gained plugin support for other hardware. As a result, it now registers your motherboard if it is of a reputable brand, which is where the conflict occurs. 
Visually you will have noticed the issue causing your RGB colour preferences to change once you sign into Windows 10. This is the first part of the conflict and sometime after this, you will see your cooling systems shutdown. Why? No one seems to know just yet. Fixing the issue is easy though and simply requires you to disable the new plugin within Corsair ICUE.
To do this, open ICUE, then change to the Setting tab and make sure the Enable Plugins checkbox is Unticked. This will instantly fix the problem and if you haven't already reset your Aura RGB, you'll notice your RGB colours change as well. You'll also notice that your motherboard is no longer listed in ICUE. Although ICUE having support of any and all peripherals would be amazing, it hasn't been implemented properly yet, so check back at a later time.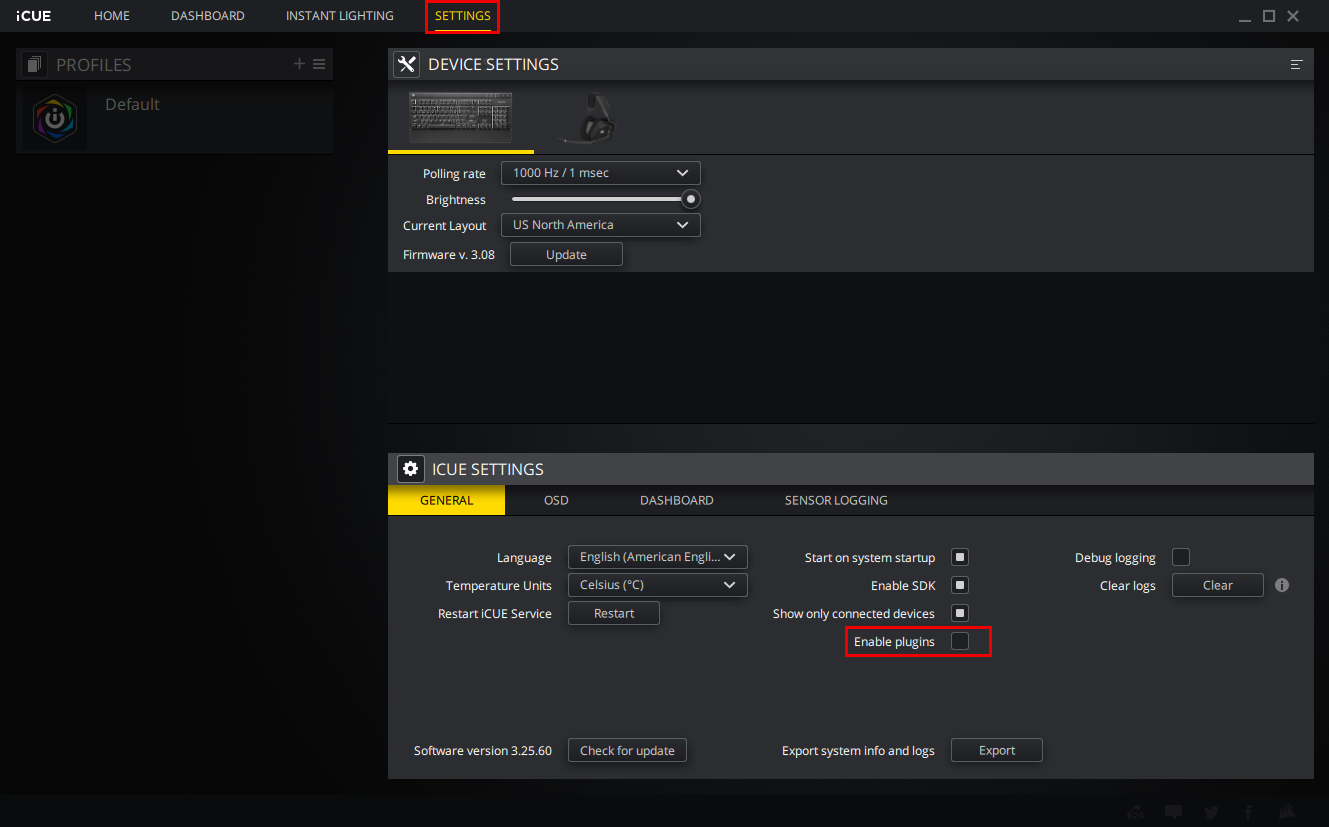 On a Side Note…
If you're also a big Windows 10 user, make sure you take the time to check out the newly designed File Explorer. More than likely it's going to take a fair bit of getting used to, but it does fit with the current material design of Windows 10 very well. It's also a work in progress, so it's best to take it with a grain of salt as it still has a lot of work to go.