If you are currently looking for a quick and easy way to get your artwork or logos out into the real world or just want to get a friend or family member a custom made gift with their favourite meme on it. This article will guide you through one of the easiest processes online for getting the job done hassle free.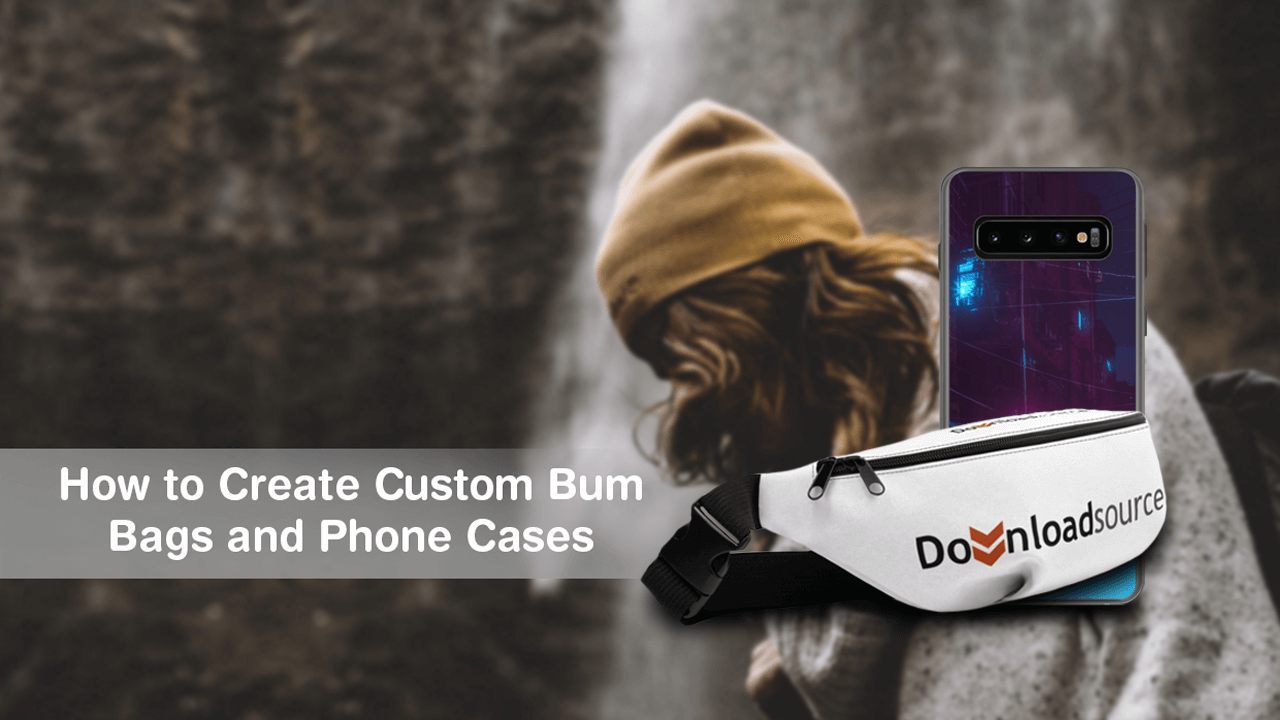 How to Change the Download Speed of Windows 10 Updates. (Customise Windows 10 Update Bandwidth in Mbps.)
With so many different, easy ways to create your own custom designs, logos, and artwork on the market, you may have amassed quite a large portfolio of personal or business content. For most people, this content is almost always exclusively online, hosted by services like Instagram, Facebook, 500px, Minds, Deviant Art or another social media service/portfolio platform.

Although these services are a great way to spread your influence and grow your brand, image, reputation or product. They shouldn't be your only canvas. It's also a good idea to get your work out into the real world on products that people can touch, wear, use, and of course share. Even though this may have taken a ton of work to get done in the past, it's no longer the case, and to prove how easy it can be done, we'll show you how to create custom bum bags 'aka fanny packs' in only a few quick steps.
How to Create Custom Merchandise With Your Own Designs and Artwork, Without Leaving Your House! Swimsuits, Phone Cases, Bags, Towels, Shirts, etc.
To kick things off head on over to Printful using the custom bum bags link above or find them using Google. Once you're on the correct page, prepare your image, logo, artwork or whatever media you wish to have printed on your bum bag 'aka' fanny pack. Just remember that higher quality images always work best! That said, Printful have a great system in place for making sure images meet printing quality standards (DPI). So if something isn't going to get you the best results, you'll be warned and the image will be rejected.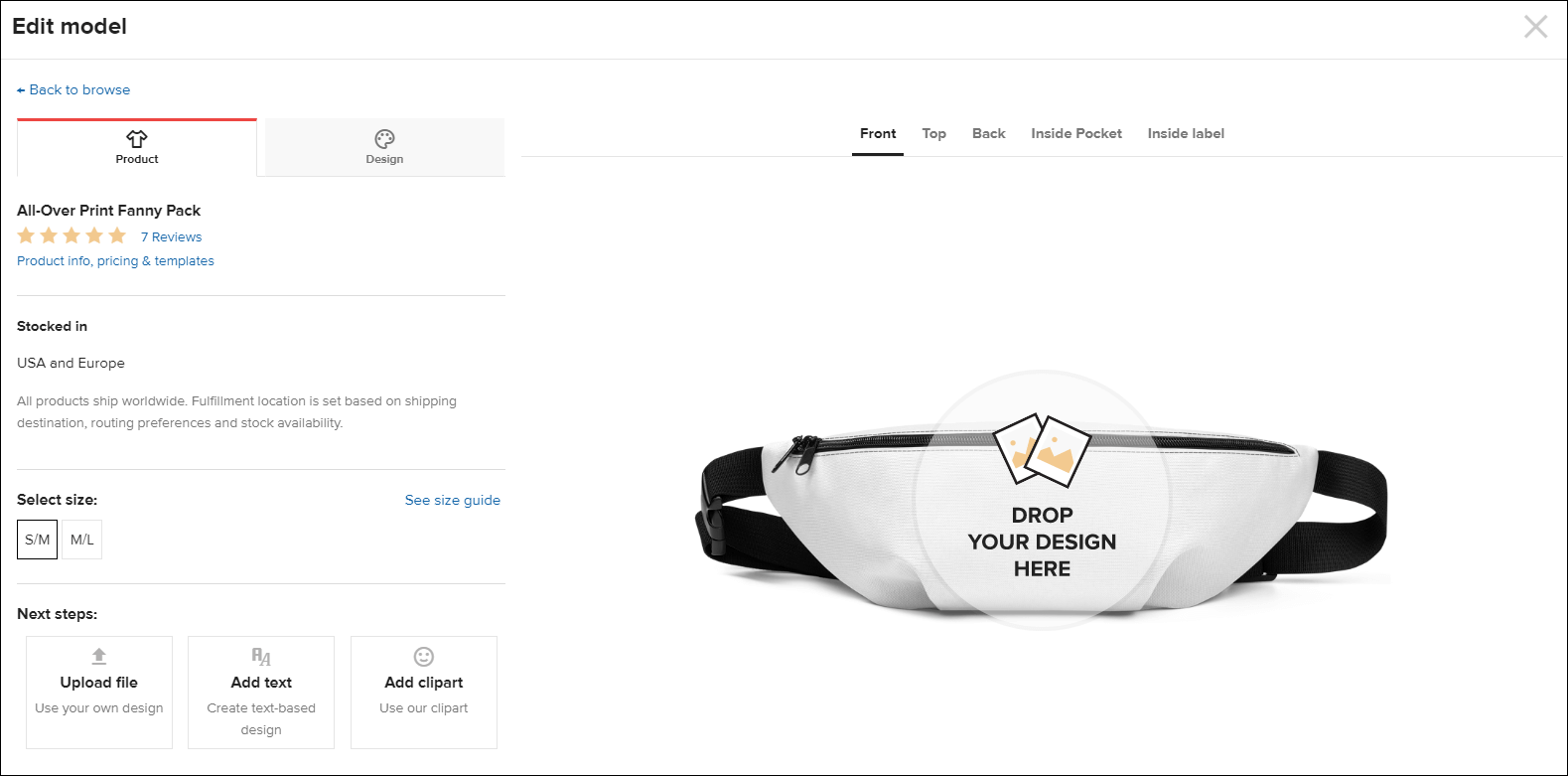 Once your image is sorted, align it so suit your needs and the bum bags printing area, select your colour, then add images to each of the other printable areas. For the custom bum bag they'll be Front, Top, Back, Inside Pocket, and Inside label.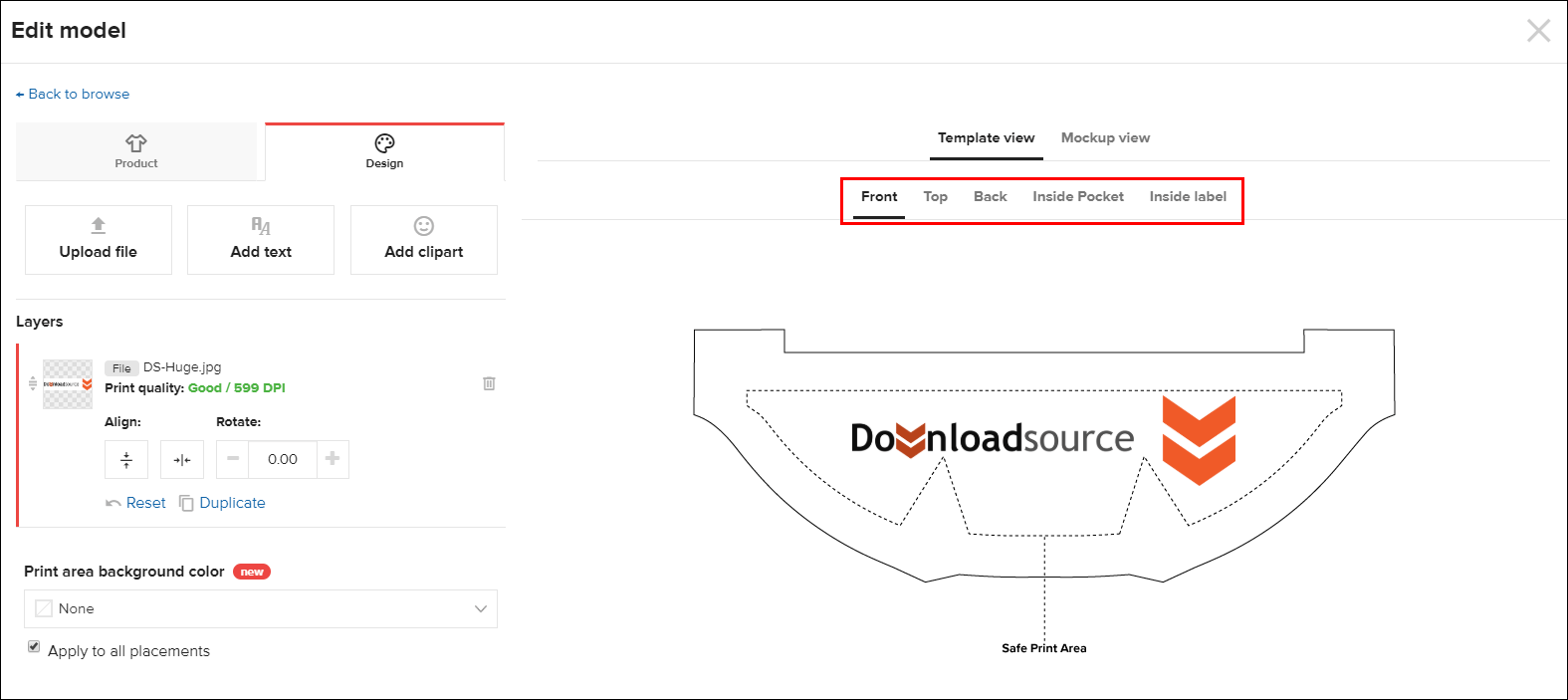 Tip: Take advantage of the centering tools on the left to get your image perfectly aligned.
When you're happy with your final selection, make sure you use the Mockup View tool which will allow you to view your item exactly how it will look in real life. This is by far the best feature of Printful and probably the best render I've seen to date from a printing service. Now that everything is sorted, all you have to do is follow through with the shipping process.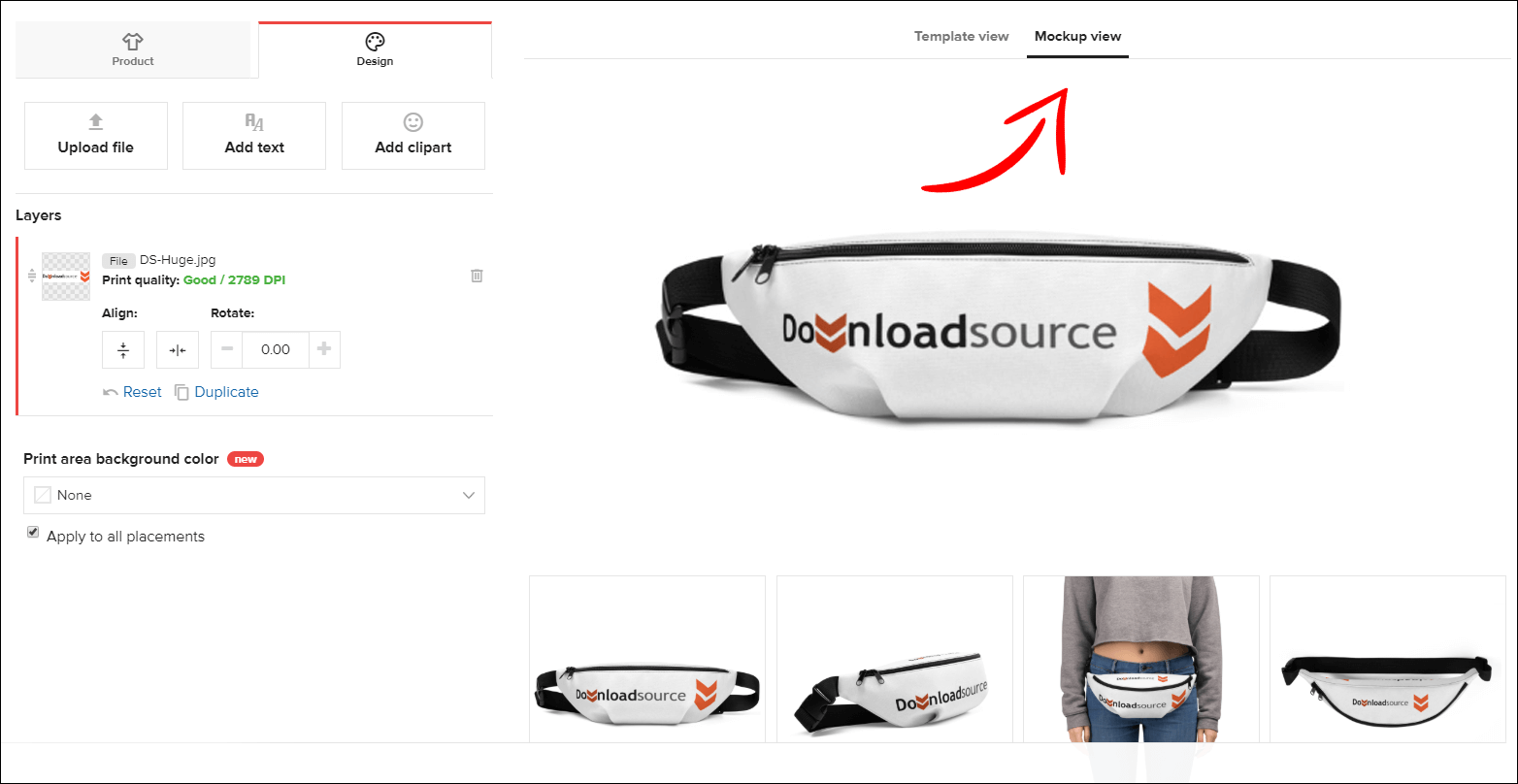 If you're happy with the service and are in the process of setting up your own merchandising service, business or online store, you can also take advantage of the Drop Shipping offer. If you aren't familiar with drop shipping it allows you to connect your online store to Printful, fill it with products (with your designs, logos and artwork). Then when a customer orders an item from your store the order is automatically forwarded to Printful, printed, packed, then shipped straight to the customer. It will look as though you put in all the hard work to make it yourself. It doesn't really get easier than that.