If you don't currently like the way Windows 10 takes over your Internet connection, slowing it to a stop whenever it starts an update. This article will show you how to manage your Windows 10 bandwidth in Mbps. A great way to limit how much of your connection is being used for updates.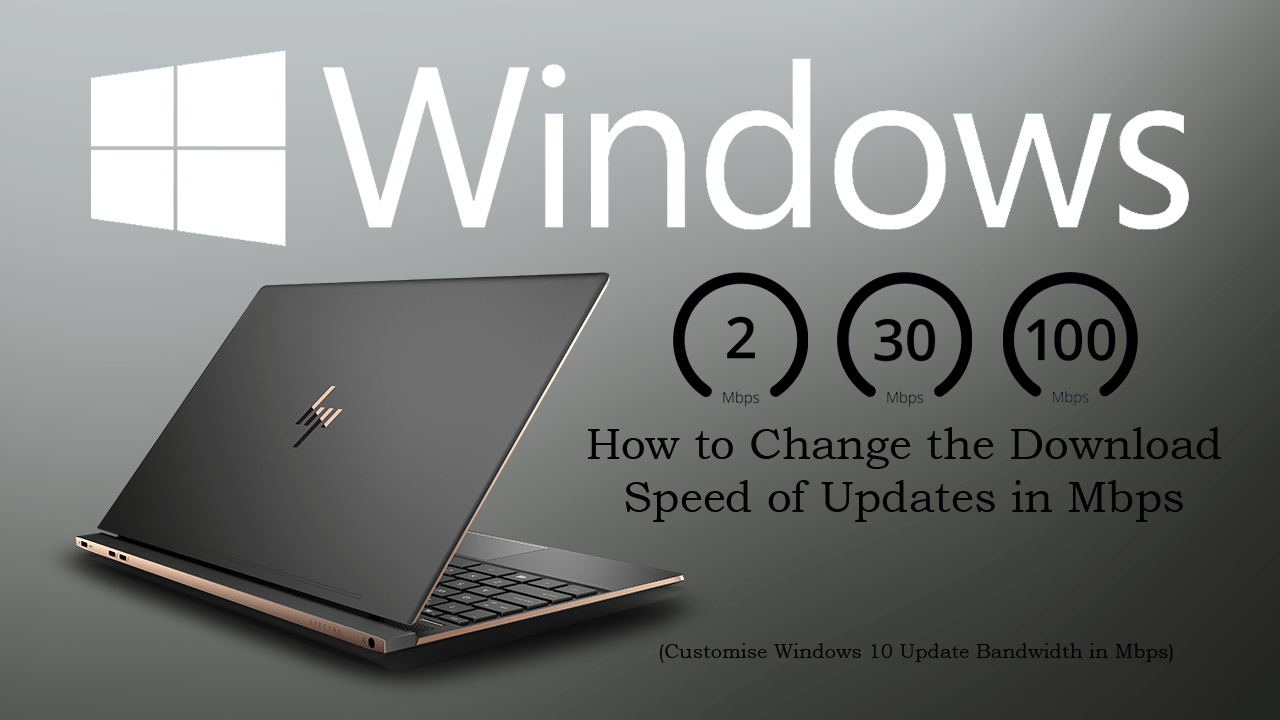 How to Add Notes, Reminders, and Events to the Calendar From the Windows 10 Taskbar.
Since Microsoft started forcing updates on Windows 10 users, the community has been up in arms over freedom of choice when purchasing software and what rights you have using it. Although most users couldn't care less about Windows updates being mandatory, there are legitimate reasons why someone may not wish to be forced into an update. For example, you simply may not have the data left on your monthly contract for a large update or you know an update isn't compatible with your hardware in its current state.
Thankfully Microsoft has been listening to their community, at least a little and have made a few adjustments to the way Windows 10 updates are carried out. Including adding the ability to manage update bandwidth in Mbps. Which will prevent Windows from taking almost full control (90%) of your Internet bandwidth for updates. If you've been trying to do something else on your computer when an update starts, you'll understand how painful it is using the Internet during the process.

Note: It's not possible to completely disable Windows 10 updates without third-party tools. If you want to completely stop updates check out our guide here.
Related: How to Remove Thumbnail Images From Google Search Results on Chrome. (Disable Rich Search Image Suggestions on Google Chrome)
How Do You Set Bandwidth Download/Upload Limits in Mbps For Windows 10 Updates?
Kicking things off you'll need to make sure you have Windows 10 build 18912 or newer. This build is currently in the Windows 10 preview ring so you will have to wait a little longer if you're on Windows 10 version 1803 and even version 1903, which is currently only on build 18362. Once the feature hits mainstream release, you'll be able to make changes by doing the following.
First, open Settings, then click Update & Security. Next, click Delivery Optimization, then scroll down the list and click Advanced Options.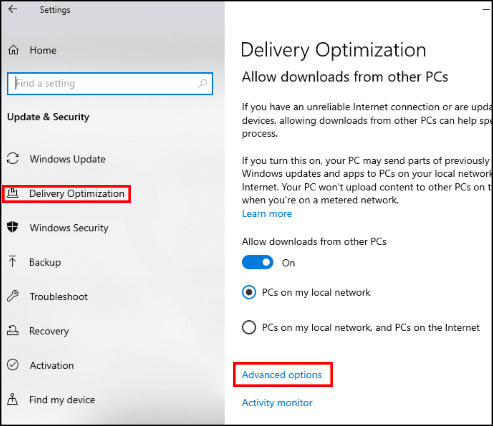 Now on this page adjust the option under Absolute Bandwidth to something that works for you. Alternatively, you can adjust the figure as a percentage, but that isn't as accurate as using a set Mbps number. While you are on this page make sure you adjust both foreground and background download speeds.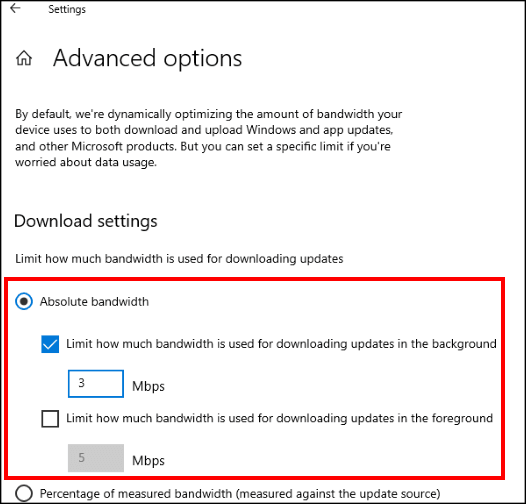 If you don't, you may still find Windows hogging a fair portion of your connection. Although I can't prove it, I suspect that Windows gets a little confused as to what is a foreground download and what is a background download.
On a Side Note…
If you are currently in the market for a new Internet browser and are also an avid gamer, make sure you check out the following article which will introduce you to Opera GX. Opera GX is a fantastic new browser running on the Chromium engine with a sole focus on providing a resource-friendly browser for gaming, gamers, and streaming. If you haven't had a good look at it yet, it's certainly worth one! I've been using it for a couple of weeks and can't find anything I don't like about it.