If you are a fan of TOR browser and use it wherever possible, this article will show you how to get the official TOR browser app on your Android device. A recently released alpha version of TOR browser for mobile device, both phones, and tablets.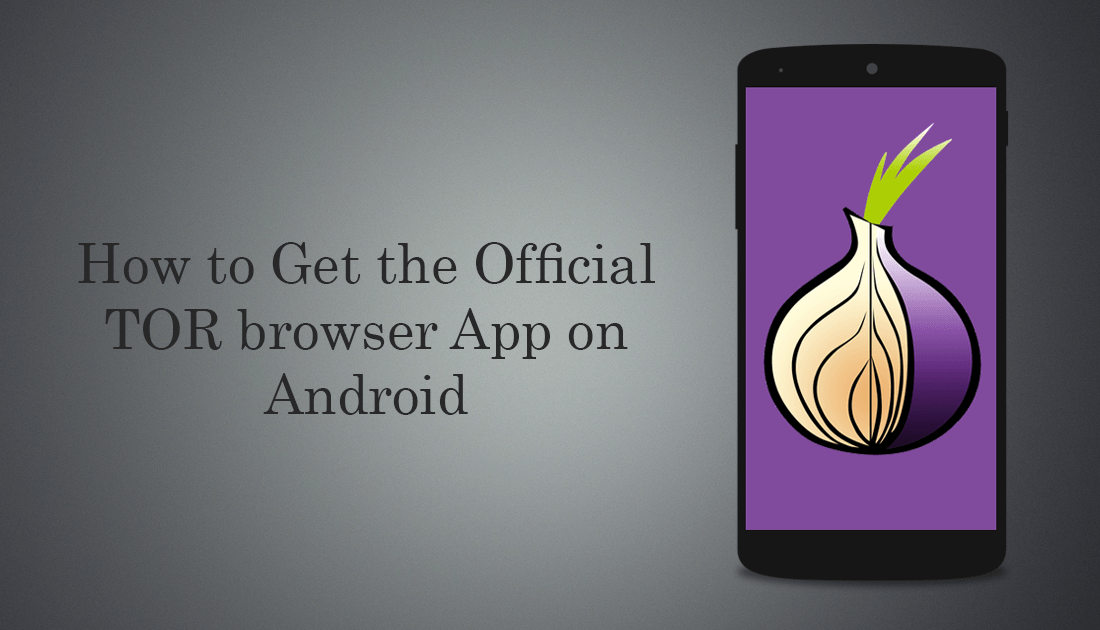 How to Securely and Anonymously Share Files of Any Size Using the Tor Network.
More and more governments around the world are starting to focus on their citizen's Internet usage and encrypted messaging through services like Facebook, WhatsApp, and Telegram. Although the media focus is primarily on Russia and China, America and its allies, Australia, Canada, New Zealand, and the UK are also working quietly on ways to force companies to divulge their encryption keys when requested. (For more information check out The Electronic Frontier Foundation)
Even though nothing has been set in stone yet, it's still best to make sure you are ahead of the game, even if you are one of those people who claim to have "nothing to hide". Admittedly nothing can be considered 100% safe/secure online, but there are dozens of ways you can reduce your footprint and cover your tracks significantly. On PC the most commonly used methods are VPNs, Proxies, and of course TOR browser. But what about mobile devices?
Thankfully, almost all mobile devices, both phones, and tablets allow you to run VPNs and proxies, however, there has long been a gap in the browser app market with no real option available for private, secure, and encrypted web access. The good news is that this is now a thing of the past as the good people over at TOR have finally released a TOR mobile browser app. The app is still in Alpha phase so may have some bugs to work out but is certainly worth checking out.
Can You Get TOR Browser on Android? You Sure Can!
To begin there are two ways to get the new TOR browser app, the first way is to get it via the Google Play Store (link below)
Download TOR Browser From Google Play.
The second way is to head on over to the TOR website and download the Android APK installation file. (You can use the direct link to the page below for convenience)
Download TOR Browser For Android Devices.
If you've never installed or used an Android APK file before, you can check out our comprehensive guide on installing apps from APKs here.
Once you have TOR on your device, open it using the shortcut on your home screen or in your app drawer. The first time you open TOR on your device you will see a prompt to install Orbot, tapping Yes, will take you to the Google Play store where you can download and install Orbot.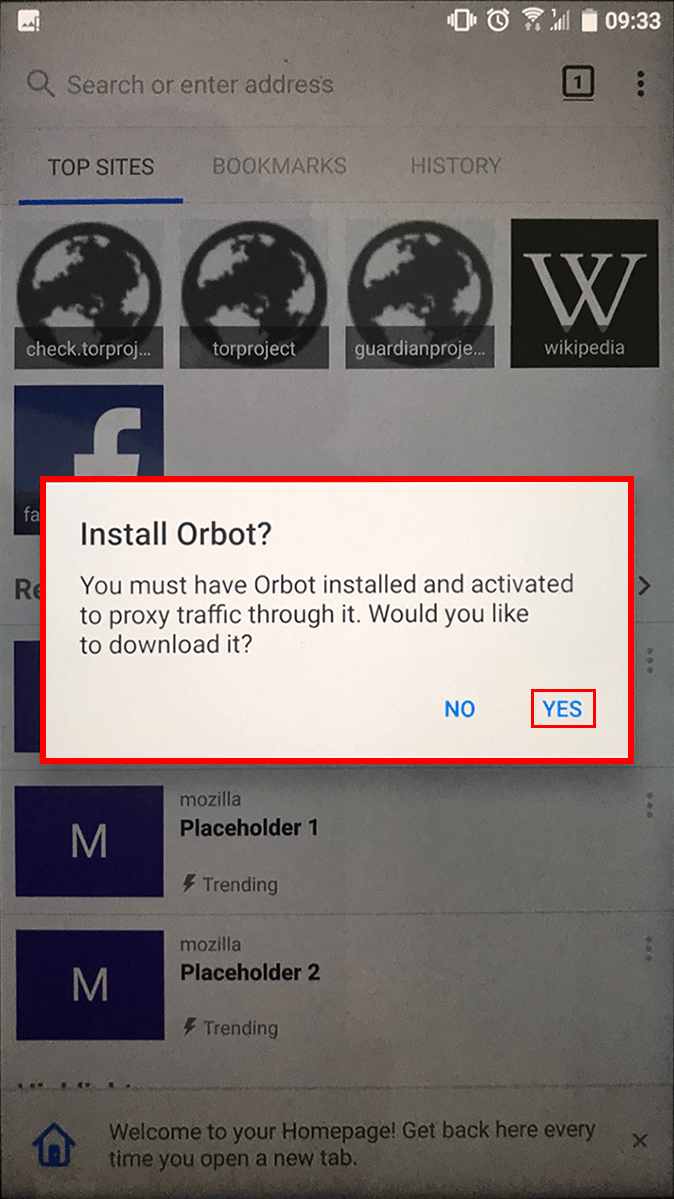 Orbot is a standalone app that gives you TOR network access on your device, which is the main component of TOR browser. You can use Orbot to protect your phones entire Internet connection not just TOR browser, think of it as a VPN/Proxy.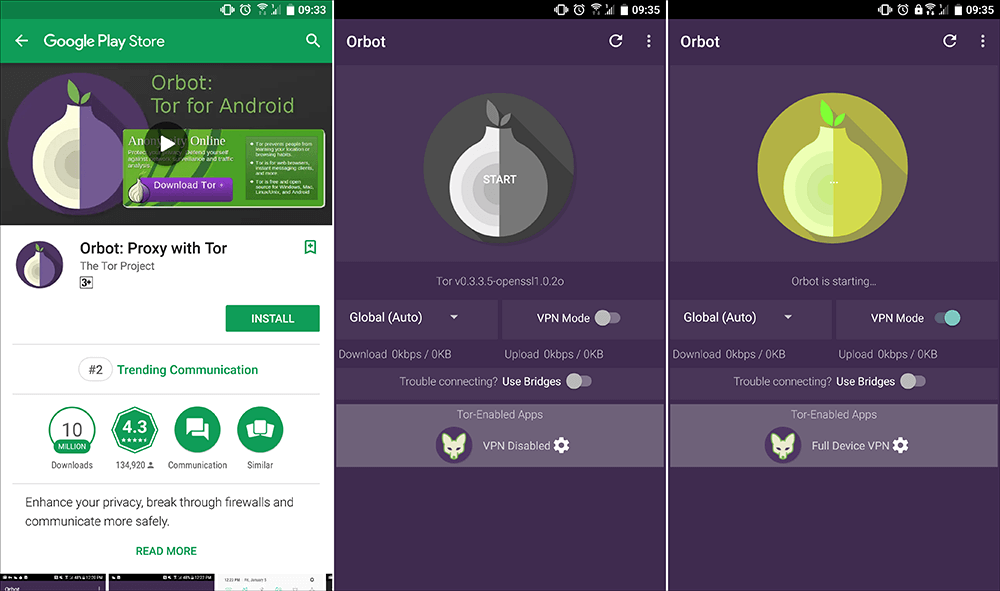 Note: When TOR browser for Android leaves Alpha and Beta tests, Orbot will be built into the app so you won't be required to have two separate apps running on your device. Everything will be integrated.  
After you have installed and enabled Orbot, you'll be able to start using TOR browser. If you have used Firefox or Firefox Focus on Android, you will notice that TOR browser has the exact same Interface, so navigation is super easy.