If you own a Huawei mobile phone and would like to download VLC media player from the Google Play Store, you are currently out of luck, as VLC has blocked most Huawei phones from downloading their app after a dispute. It's not all bad news though as there is another way to quickly and easily get VLC on your Huawei phone, regardless of the ban.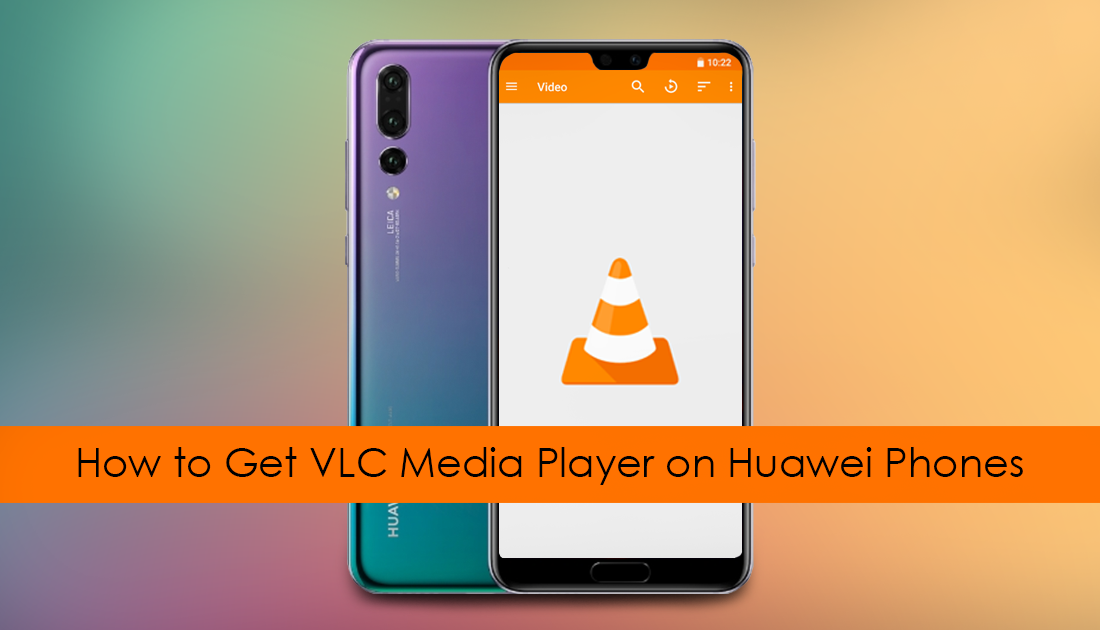 How to Move Subtitles to the Top of the Screen in VLC.
In an unusual turn of events VideoLAN, the creators of the super popular VLC Media Player app have announced that a large portion of Huawei phones will no longer be able to download their open-source, free media player from Google Play. The ban comes after Huawei user reviews of the app on the Play Store criticized VLC for poor quality audio and playback issues.
VideoLan officially states that all playback issues are Huawei device related and have nothing to do with VLC and stem from Huawei's super aggressive background app killing policy. The process of killing background apps is common practice among phone developers and is designed to improve battery life, but does come with disadvantages as seen in this instance.
Currently, the Huawei VLC download block affects the Huawei P10, P8, and P20, though there are plenty of other models that may still be affected. It's not all bad news though as the blacklisting/download block for VLC only affects the Play Store, which means you can still get VLC on Huawei devices using another method.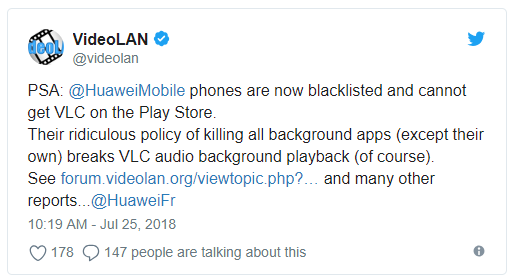 How Do You Get VLC Media Player on Huawei Devices After the Google Play Ban?
Because Android is a very open and easy to use operating system, acquiring VLC Media Player from another reliable source is super simple and something a lot of Android users already do to bypass restrictions. The process simply requires you to download the VLC Media Player APK file and install it on your device. APK files are basically the Android version of Windows .exe files and install just as easy.
To begin, you'll need to visit APKMirror to download the latest release of VLC Media Player which you'll find a link to below.
Download VLC Media Player From APK Mirror.  
Note: You will need to choose the correct version for your device otherwise it will fail to install. If you have no idea and can't find information about your phone, download them all and try to install them, if a version is incompatible it will simply fail to install and you can move on to the next one.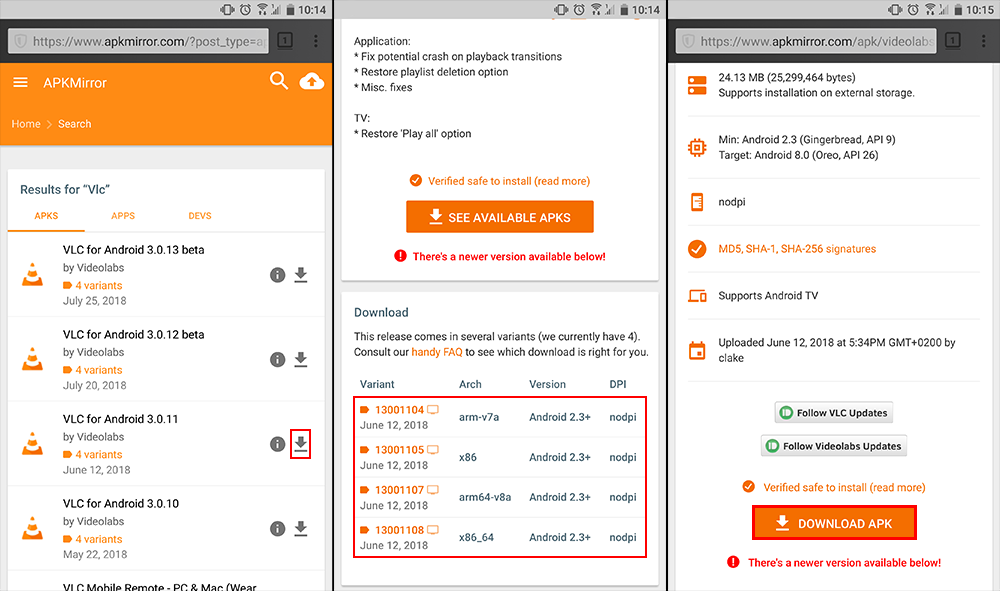 Once you have the VLC APK file on your Huawei device, installing it is super easy and only requires you to tap the file once to initiate the installation process. Once started, follow the onscreen prompts and it will install itself in under a minute. If you get stuck or encounter any issues with the installation, you can check out our full guide on installing APK files here.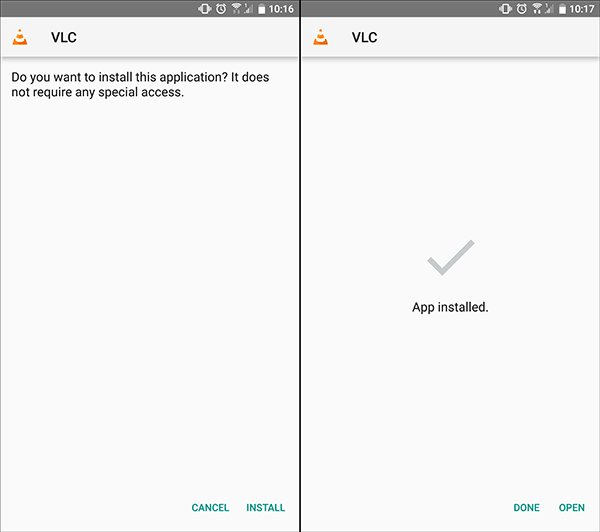 When the installation process has finished, you'll be able to access and use the app as you would any other, however you won't be able to rate and review it on the Play Store or get automatic updates. If you ever wish to update the App, you'll need to visit APKMirror again and download the latest release.
Keep in mind that if you are choosing to download VLC Media Player on your Huawei device, you are probably going to have playback issues, so you may wish to use another app, at least until they fix the issue of background apps. Perhaps the upcoming version of Android, Android P will help address some of these issues. If you are looking for an alternative player for music check out AIMP and for video check out MX Player.