If you have recently splurged and purchased a new iPhone X, you are probably quite smitten. As amazingly sleek, fast and functional as it is though, there is one pesky little change people are either loving or hating and that's the curvy little notch at the top of the screen. Thankfully, if you'd like it gone, there is a way to remove it and restore a nice clean rectangular look.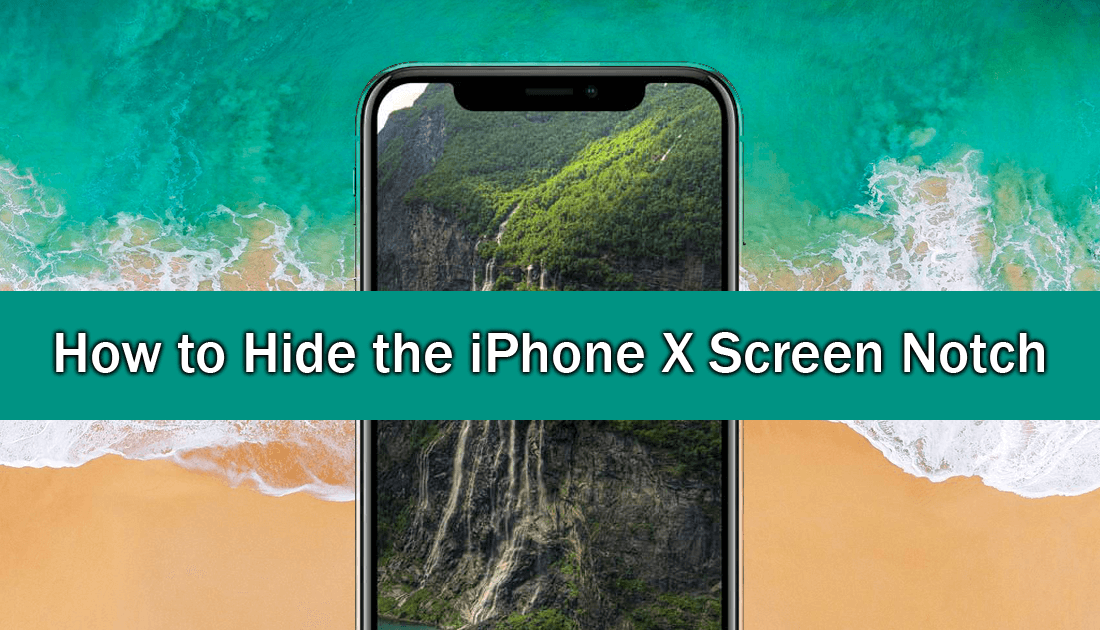 How to Reduce the Risk of Screen Burn on iPhone X.
The iPhone X OLED display is one of the best on the market, at 5.8-inches, supporting high dynamic range and a contrast ratio of 1,000,000:1, this Super Retina display also has an astonishing refresh rate of 120Hz. With edge to edge mobile displays becoming more and more popular, it's no surprise that the latest iPhone model, iPhone X is also on board.
Although Apple claims the iPhone X has an edge to edge screen, it does fall the slightest bit short, with a small Notch at the very top of the screen ruining complete edge to edge boasting rights. (This little notch contains a mass of different sensors and the front-facing camera) Personally, I like the look of the new notch, although it does take a little bit of time to get used to. However, if you aren't a big fan of the iPhone X Notch, it's relatively easy to hide, with two different ways to do so.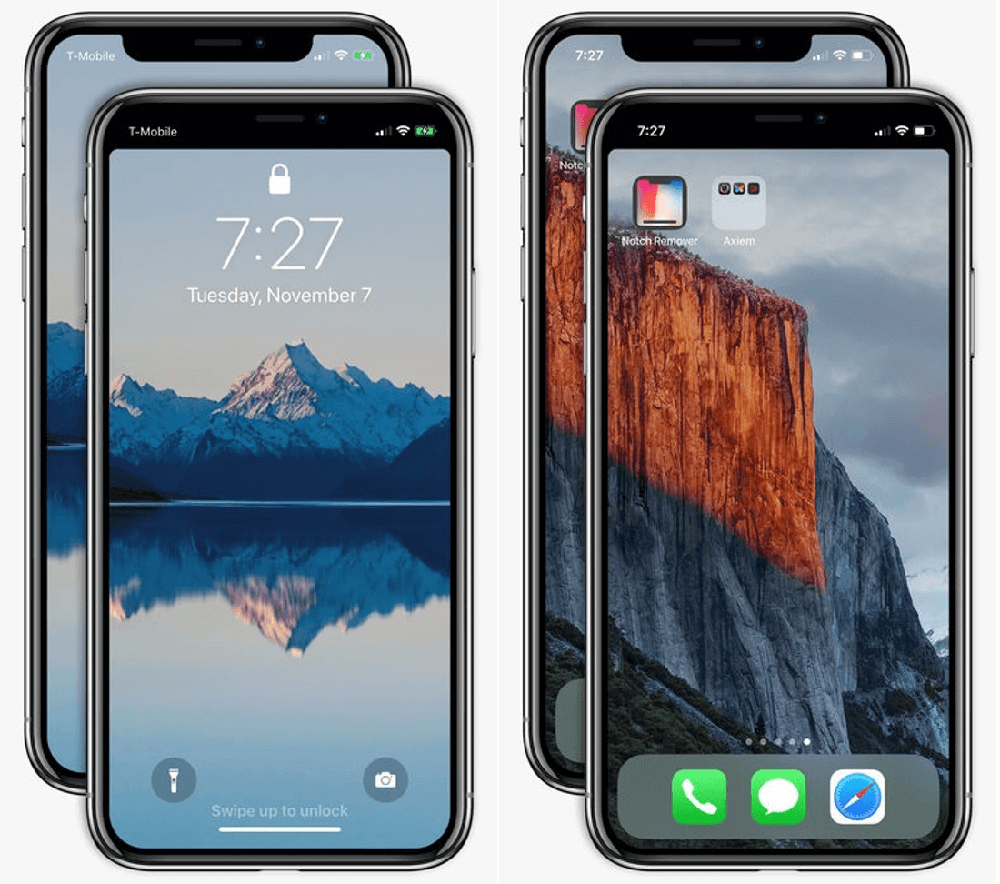 How to Remove/Hide the iPhone X Wallpaper Notch. (Automated Option)
As the Notch is actually a built-in physical part of the device you can't actually remove it. But you can make it look like it's gone/invisible, which is the next best thing! To do this, you will need to download a super tiny little app that will manage the space either side of the Physical notch, so open the App store on your iPhone X and Download Notcho. Once you have downloaded and installed Notcho, you will need to use it as your default source for setting new wallpapers, rather than the standard iOS system. By doing so Nocho will automatically add a black filler to the spaces beside the physical Notch making your screen look far tidier. 
Note: There are other alternatives available if you don't want to use Notcho.
How to Remove/Hide the iPhone X Wallpaper Notch Manually.
If you would rather not download another app, you can manage the space either side of the notch manually instead. To do this, you will need to add a black strip to the top of all the wallpapers you intend to use on your iPhone X. This option is simple enough to perform, however, it can be a little time consuming if you are someone who is constantly changing wallpapers.

If you are someone who likes to change their wallpaper frequently, I would suggest creating a template for Notchless Wallpapers in whichever editing program you are using Photoshop, Gimp etc. Simply find the perfect thickness for the black strip and save a template so you can simply drop your new wallpaper into place, save and begin using it. 
Below You can download 2 different PNG template files. A Notched version for standard layouts and a Notch Removed version to fill the spaces. They'll be a little hard to see below, as PNG shows white on white. Just look out for the headings. 

iPhone X Notched Wallpaper Template.

iPhone X Notch Removed Wallpaper Template