If you are currently running or thinking about starting up your own small business, it's important to make sure you have accurate and reliable invoicing tools at your disposal. In the past, a simple invoicing receipt book would have sufficed, but in 2020 it probably isn't going to cut it, so follow along as this guide explores modern-day invoicing a little deeper. Providing you with some very good potential options for your particular requirements.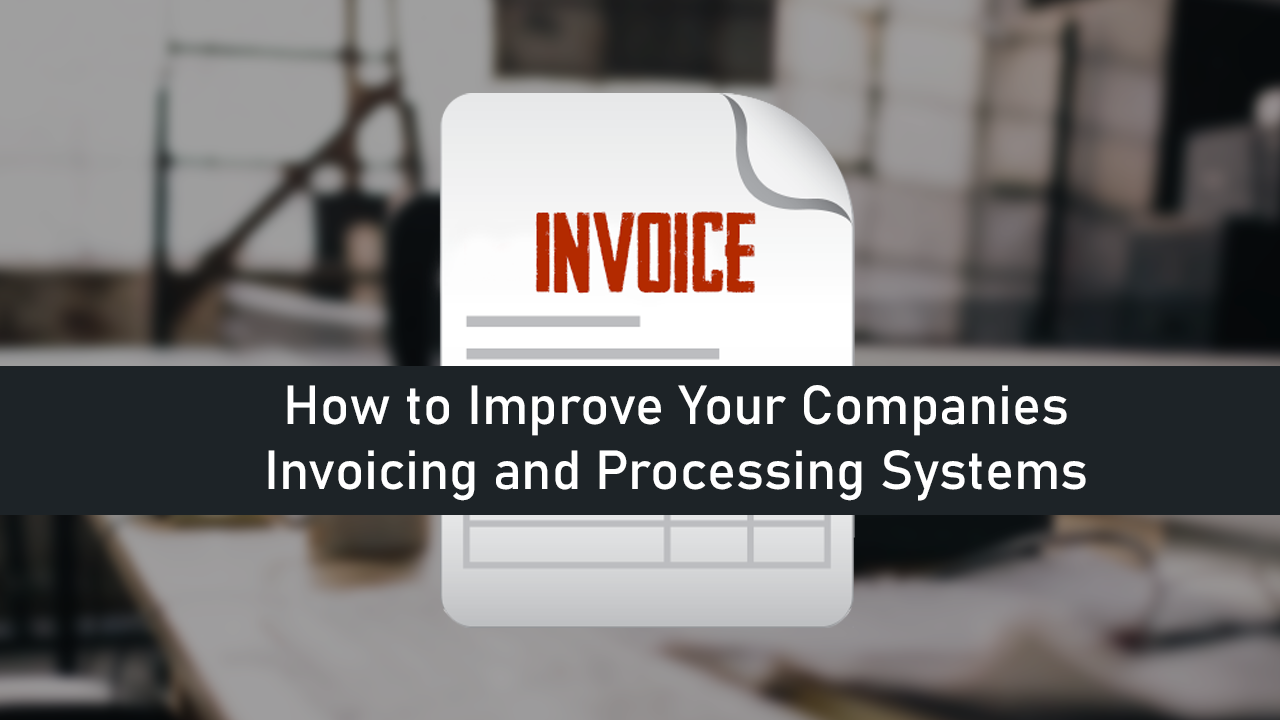 How to Fix Outlook on Android Not Working or Receiving Mail.
Getting into the business world nowadays is a relatively easy task and doesn't even require an investment in a brick and mortar location. All you need is a good idea, a website, and a little bit of marketing to drive traffic to your website/idea. Following these basic steps, you can have your unique idea up and running with very little outlay. Once you are up and running though, there are a lot of aspects you're probably going to want to invest in to make things as easy as possible moving forward, most importantly invoicing and accounts services. 
Apart from generating traffic and making sales, invoicing is probably the next most important part of any business, especially if you are going to keep the taxman and his cohorts happy. In times gone by having an invoicing book and an accountant was more than enough to keep the money flowing and everyone happy. In 2020 though, things are quite a lot different, digital invoicing is a must, not just for customer satisfaction but also your own sanity and time management processes.
It's Time to Automate Invoicing For Your Business.
The idea of converting to or setting up electronic invoicing may seem like an expensive and complicated task, but you couldn't be further from the truth. There are now hundreds of different tools and software available online that take the hard work out of invoicing, billing, and quoting, allowing you to take full control of invoicing without having to keep a huge paper trail, and filing storage system clogging up your office workspace.
If you've done a quick Google search looking for invoicing tools, you've probably been overwhelmed by the sheer amount of options on the market, all with legitimate-looking websites and claims of being the best and cheapest on the market. Thankfully, there's now a reliable place that specifically sources invoicing software, among a ton of other tools including: 
Investment Management
Management Control
Cash Register
Debt Collection
Purchasing
Accounting
Auditing
Expense Management
Payment Processing
Subscription Management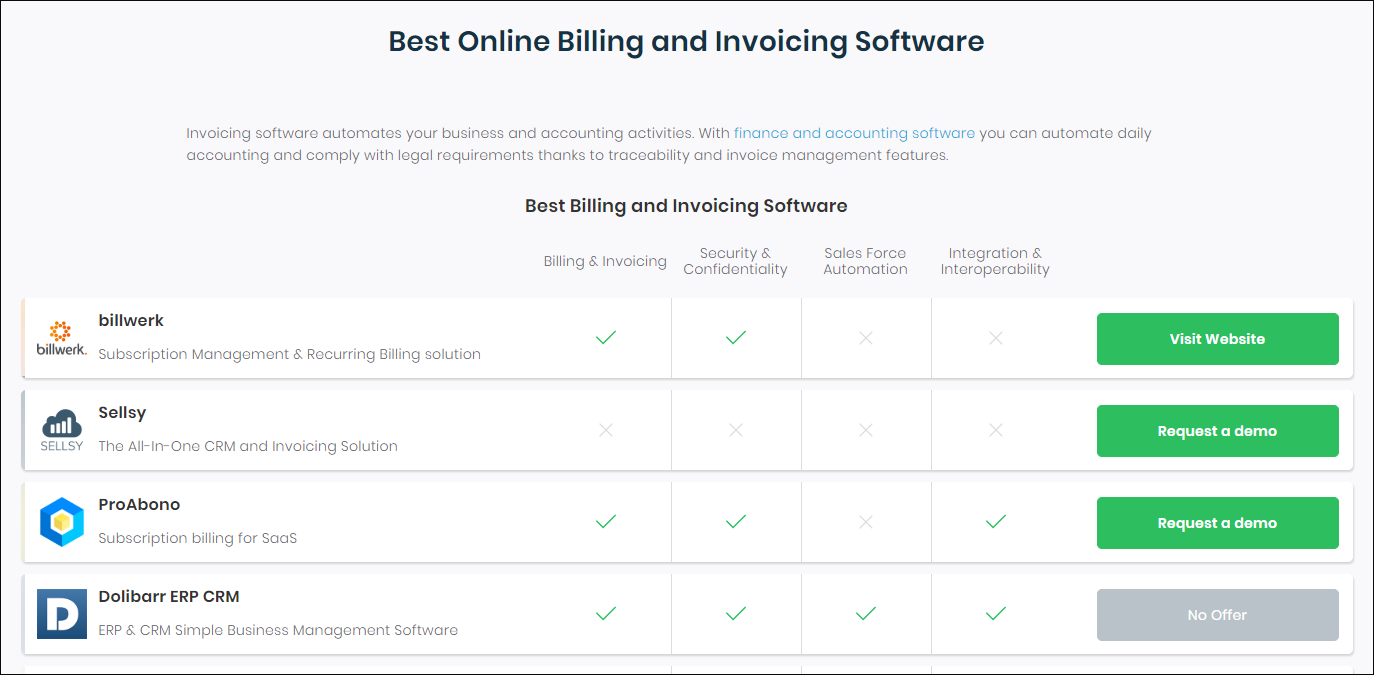 Invoicing Software & How You'll Be More Productive.
Switching over to a software-based invoicing system has a lot of benefits and allows you to keep track of all your financial ins and outs from one simple location. It's also way more accurate than an individual working with a calculator and pen. Plus it doesn't require meal breaks, or downtime to function at maximum capacity. Best of all, you can use it around the clock and it keeps perfect records of all your transactions and data.
Is it Going to Take A lot of Time to Learn How to Use Invoicing Software?
Ultimately, the answer to this question is going to be determined by how much experience you have with computers and software in general. If you have a decent grasp of basic computer work and simple word processors, like Office and word, etc, you won't have any issues getting used to a new software-based invoicing system. Most modern invoicing software has been designed to be as straightforward as possible, meaning you won't need to spend weeks learning the basics. With Appviser you'll also be able to request a demo of certain software, so you can decide before purchasing if something is going to work for you. You can browse through a huge selection of the best and most popular invoicing tools on the market.