If you have the Microsoft Outlook app installed on your Android device but can't use it properly because it has stopped working all of a sudden and won't receive mail. This article will guide you through the quickest, easiest, and most successful fix for the issue. Restoring the Outlook app to full functionality.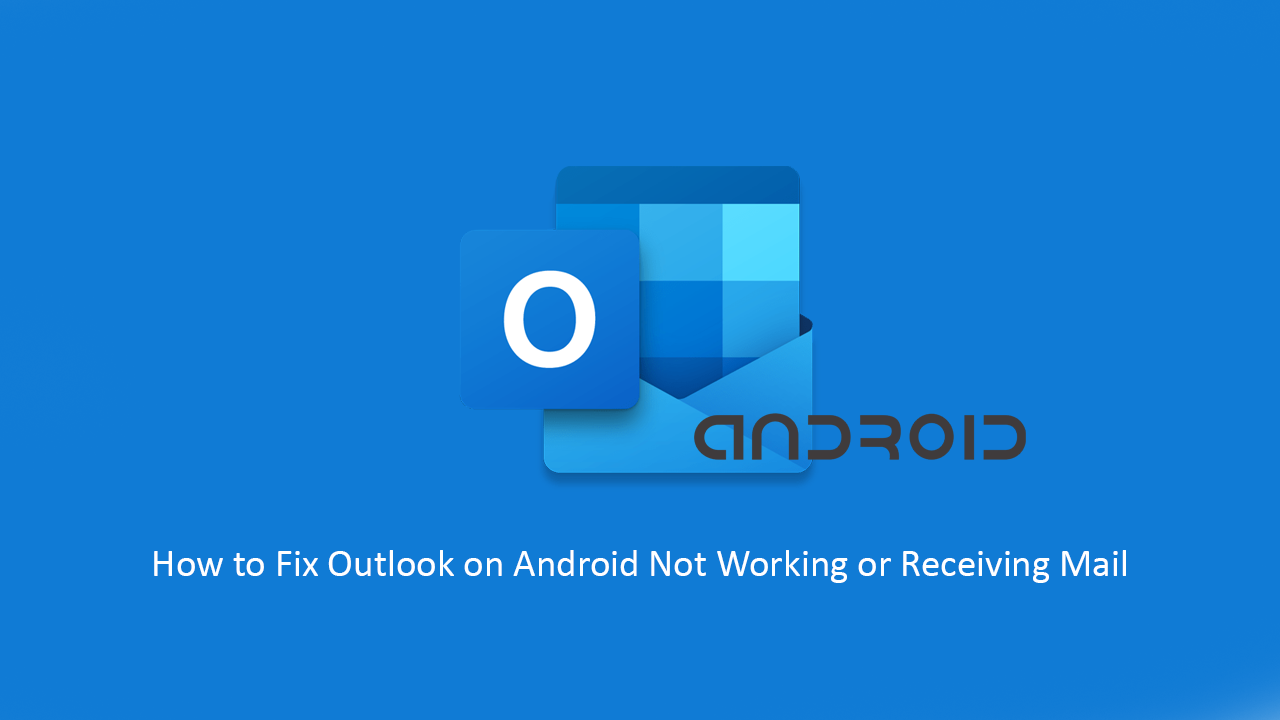 How to Enable Quieter Notification Permission Prompts in Google Chrome. (Quieter Messaging)
Microsoft Outlook for Android devices is one of the best and easiest emails apps to use, allowing for quick setup and access to just about any email client or service. Including Gmail, Yahoo, and private services. It's also a great way to manage calendars and files from a single location. 
As great as Outlook is though, it does occasionally have a few issues that may prevent if working as intended. Often preventing emails being received or taking longer than usual to fetch emails. Thankfully, this is only a minor issue and one that can be fixed in under a minute, so follow along as we guide you through the process. 
As this process will completely remove any and all data you have in Outlook (on this device) you should make sure you have a backup if you can't access your Outlook account from another location. This process will not remove any emails stored on the Outlook server. 
Related: How to Enable Restricted Mode For TikTok on Android and iOS Devices.
How Do You Fix Outlook Not Working or Receiving Mail on Android?
To begin, you're first going to want to make sure you have the latest version of Outlook installed on your device, so go ahead and force an update via Google Play. Once you have checked you have the latest version open Settings, scroll down to Apps, then find and tap on Outlook when you see it.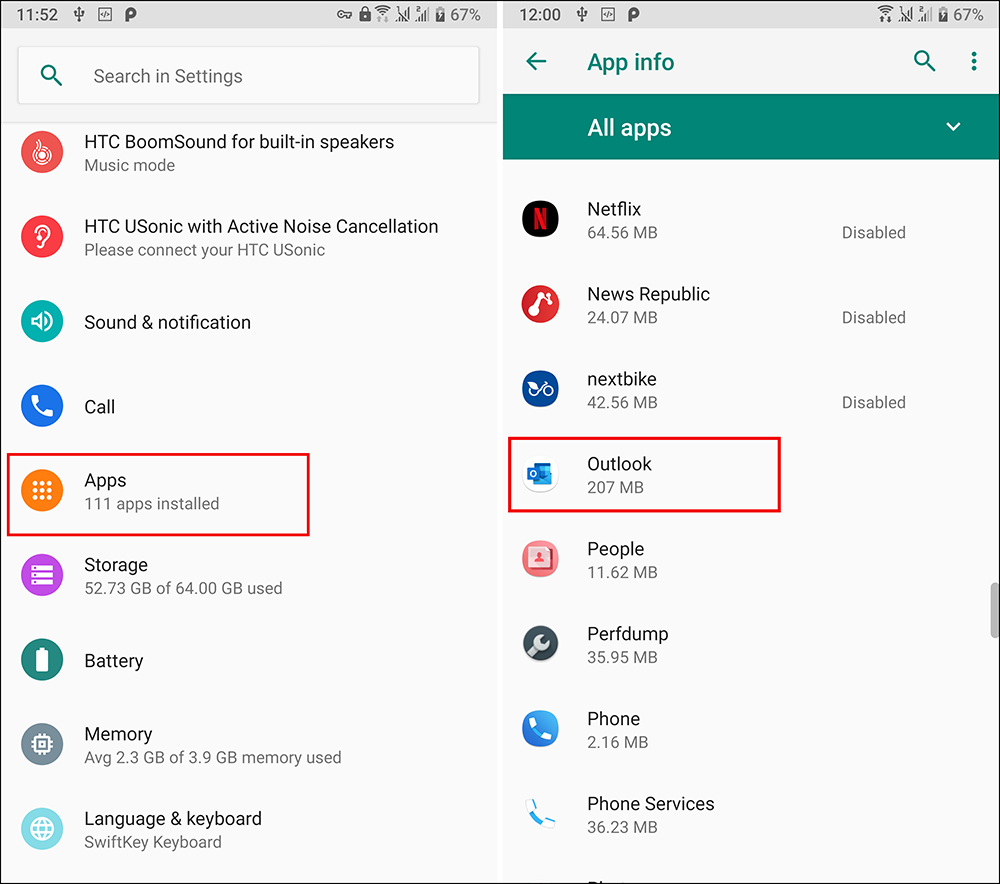 Next, tap Storage, then tap both the Clear Data option and Clear Cache option and wait for each to complete. Once you have done both of these steps, Outlook will be reset and require you to sign in again. After you have signed in, you'll be able to use Outlook fully again.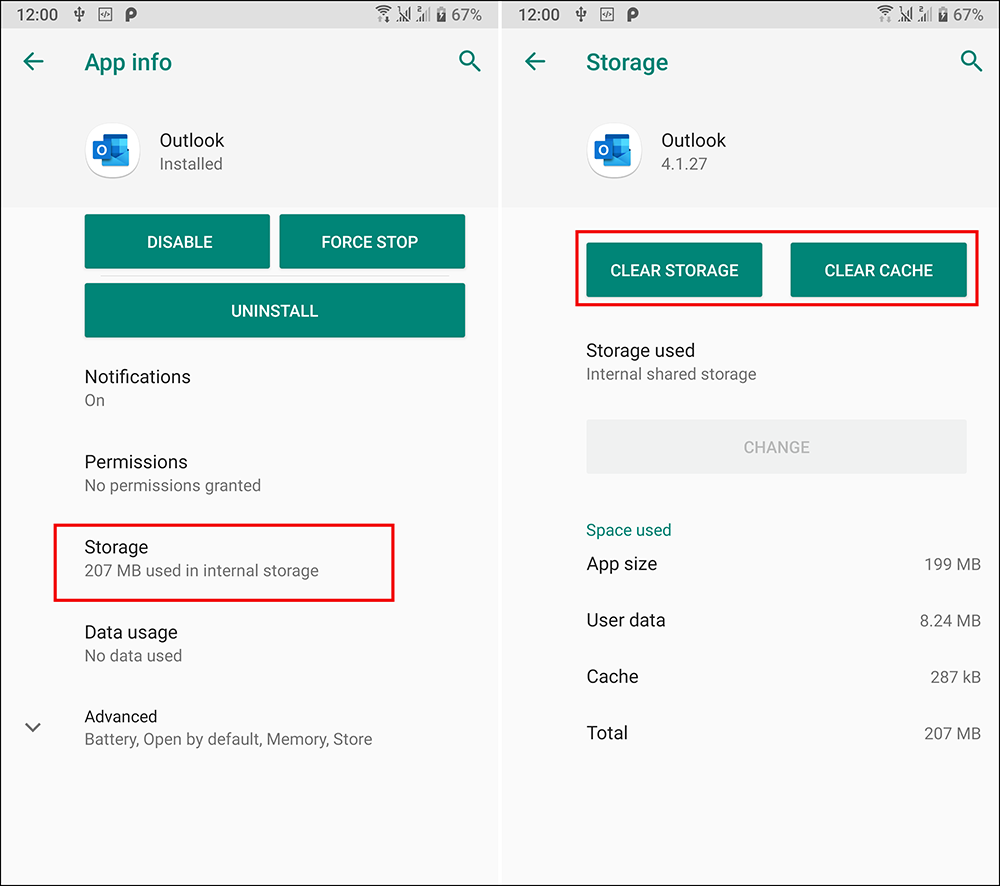 It's important to note that these steps may vary a little and the screenshots may look different depending on your phone and the version of Android you are using. That said, the basic areas to look under remain the same. If you are in doubt simple search how to clear cache and clear data for your particular phone model then follow the process for the Outlook app. If this process doesn't work, simply uninstall and reinstall Outlook again.
On a Side Note...
If you don't like the entire New Tab layout on Google Chrome, make sure you check out the following short tutorial showing you how to quickly and easily revert back to Google Chromes old tab layout. Change back to the old look for Google Chrome tabs without having to download an older version of Google Chrome.
How to Enable or Disable Google Chrome's New Tab Design.
Just be aware that this kind of reversion is usually temporary and can only buy you so much time. At the end of the day, it's usually easier to bite the bullet and get used to the new design.