If you have recently updated to the latest version of Google Chrome and can't stand the new layout for tabs. This article will guide you through the process of reverting back to the old classic Google Chrome look. If however, you would like to get in early and try the new look, this article will also show you how to enable the feature in Google Chrome Canary right now.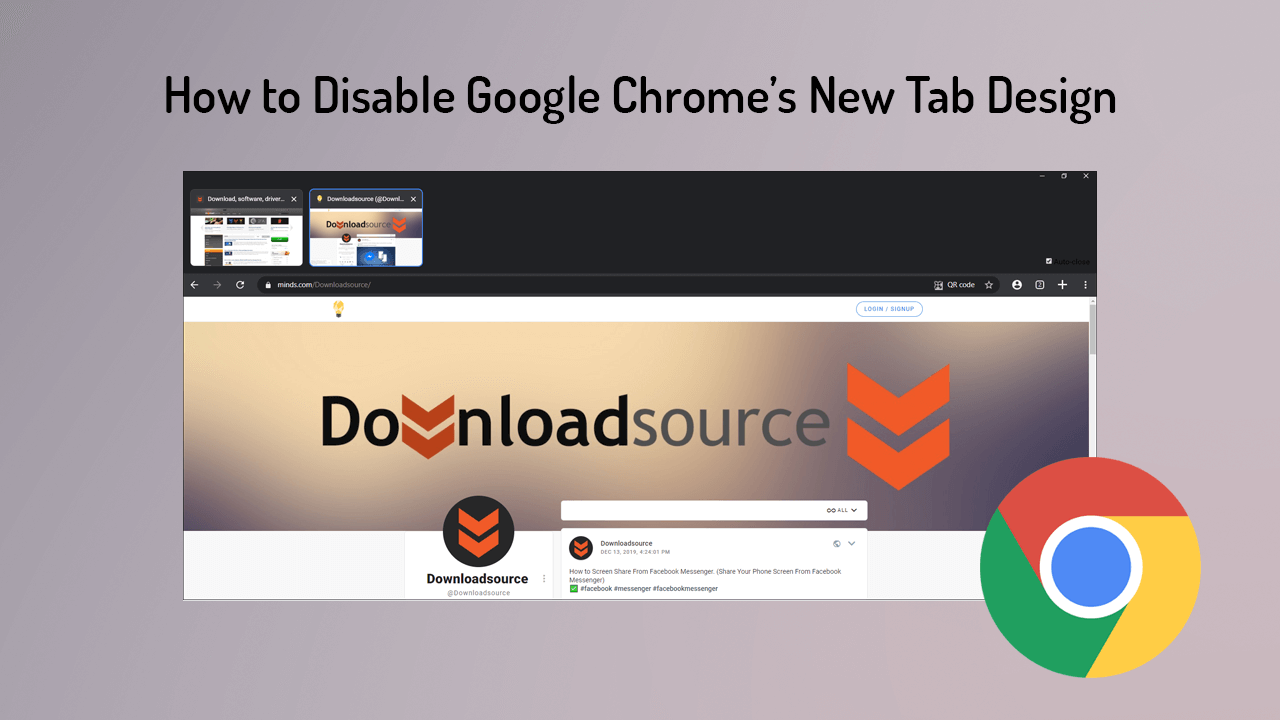 How to Screen Share From Facebook Messenger. (Share Your Phone Screen From Facebook Messenger)
Every time Google decides to update Google Chrome's interface there's always a considerable amount of backlash and controversy to follow. The last major material design saw one of the biggest backlashes to date with millions of users switching to browsers like Firefox and Opera in protest. Even with such negative feedback and demands to undo the change, Google persisted and the interface has remained unchained for the last 12 months. 
After more than a year of minor updates and a stable interface, another major change is currently being worked on, which changes the way users interact with tabs in Google Chrome. Personally, I find myself at odds with the change as I'm a big fan of the new, extra minimalistic look but can't stand the extra work it takes to access tabs. What are your thoughts on the change? Old design on the bottom. New design on the top.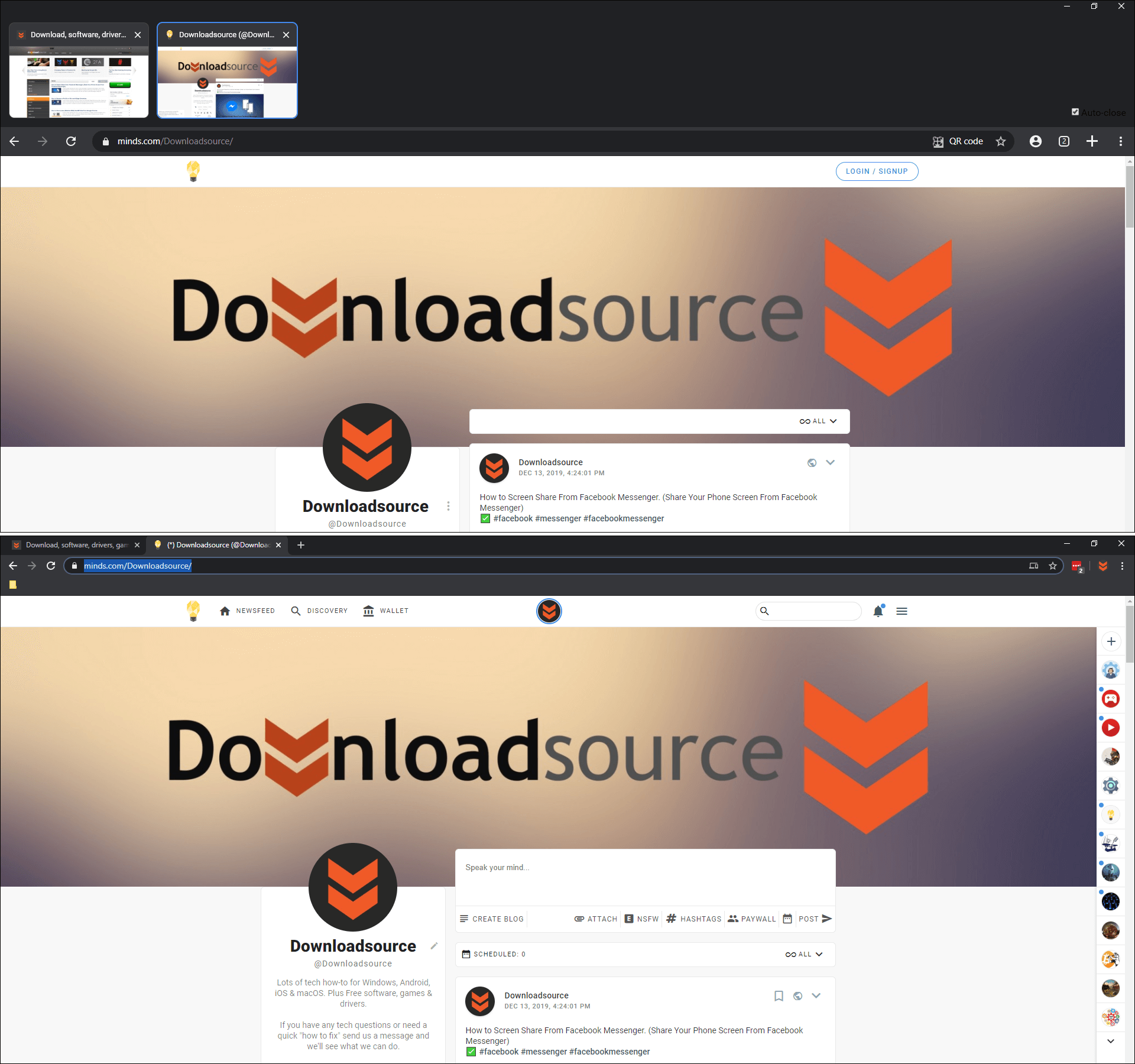 Related: How to Stop Autoplay Previews on Mouse Over on Netflix. (Disable Netflix Autoplay Previews)
How Do You Disable the WebUI Tab Strip in Google Chrome? Change Chrome Tabs Back to the Old Style.
Thankfully if you don't like Google Chromes new tab UI, you can change back to the old look relatively easy. You'll just have to change some tabs in flags (Advanced Options). On the other hand, if you would like to enable the new tab style ahead of time, you can do the opposite to the steps shown below. 
Note: The only catch is that you'll need to be using Google Chrome Canary if you are reading this before the feature has hit the stable version of Chrome. 
To begin the disabling process open Chrome then type the following addresses into the address bar, pressing Enter after each.
chrome://flags/#webui-tab-strip

chrome://flags/#webui-tab-strip-demo-options

chrome://flags/#top-chrome-touch-ui

When you arrive on the flag/page for each of the entries, flip the drop-down menu from Enabled to Disabled (each of the entries will be highlighted in yellow so you won't mistake them for other flags/options). This will revert Google Chrome's tab interface back to the old look. Of course, you will have to Restart the browser first for the change to take effect. 

Keep in mind that this ability to change between the tab styles probably won't be available forever, so you may be better off simply getting used to the new interface. More often than not Google's interface grace period is exceptionally short. 
On a Side Note…
If you haven't already taken advantage of it, make sure you turn on Password Leak Detection in Google Chrome. A new Chrome feature that has been designed to alert you if the password you are using has been found in a data breach. A quick and easy way to add an extra layer of protection to your Internet browsing experience.