If you are looking for a really easy way to share your mobile screen with another person, this article will guide you through the process which is now available directly from Facebook Messenger. Although the feature is currently still in beta now's the perfect time to get ahead of the game.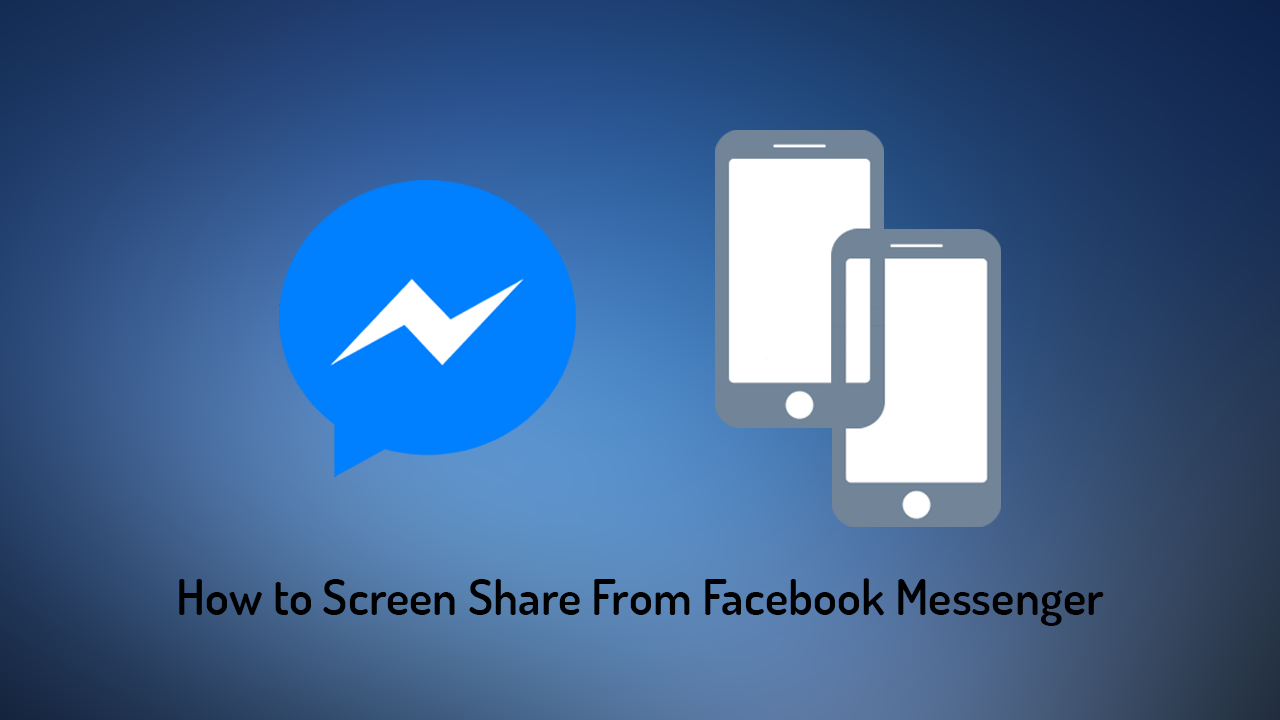 How to Stop Autoplay Previews on Mouse Over on Netflix. (Disable Netflix Autoplay Previews)
Over the years Facebook Messenger has seen quite a few significant updates which have brought some pretty cool features to the platform. Earlier this year (2019), after years of waiting, Facebook finally introduced dark mode to Messenger which was a massive hit with scores of heavy night time Messenger users. As well as night mode, Facebook has also been working hard on an innovative new screen sharing feature that has finally hit Facebook Messenger Beta.
Although this new Facebook Messenger screen sharing feature isn't available from the Google Play Store version of Messenger, you can download the latest Beta version from APK Mirror (if you have an Android device). It's important to note that older Android devices may not support this feature. As a general rule Android devices running Android 5.0 or lower usually, don't support the latest features. If you have any doubts, you can check the Messenger update log.

Download Facebook Messenger Beta From APK Mirror.
Related: How to Make Files and Folders Undeletable on Windows 10. (Prevent Files From Being Deleted on Windows 10)
How Do You Share Your Phone Screen From Facebook Messenger?
If you haven't installed an app from another source outside of Google Play, there are a few things you need to do beforehand to make it possible. So make you sure check out the following article which will guide you through Android APK installation. 
How to Install APK Files On Android Devices.
Once you have the correct version of Facebook Messenger installed on your device, the rest of the process is quite easy. But you'll need to make sure the person you are going to screen share with also has the same beta version on their device. If they do the process is simple. To begin, find the person, then start a video call with them. Once the call is underway, tap the new icon in the bottom left corner, which has replaced the capture screenshot option.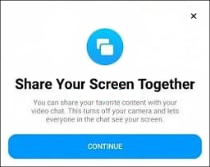 Next, accept the permissions warning (both of you will have to). Just like all the other screen recording apps, Messenger uses the Android MediaProjection API. That's it, you can now start screen sharing straight from Facebook Messenger. At this stage, there isn't an official release date for Facebook Messenger screen sharing, but rumours are that it will be released sometime in early 2020.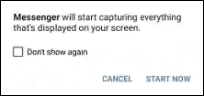 On a Side Note...
On a side note, seeing as you probably also use WhatsApp, make sure you check out the following guide which will show you how to use multiple WhatsApp accounts at the same time. Allowing you to sign in to your personal WhatsApp account and your work account at the exact same time. 
How to Use More Than One WhatsApp Account At the Same Time on Windows 10, MacOS, and Linux.