If you have recently switched from WhatsApp to Signal after it was announced that Facebook would be merging all user data, along with everything else. This article will show you how to send out the word that you have changed platforms and would like everyone you are in contact with to switch from WhatsApp to Signal as well.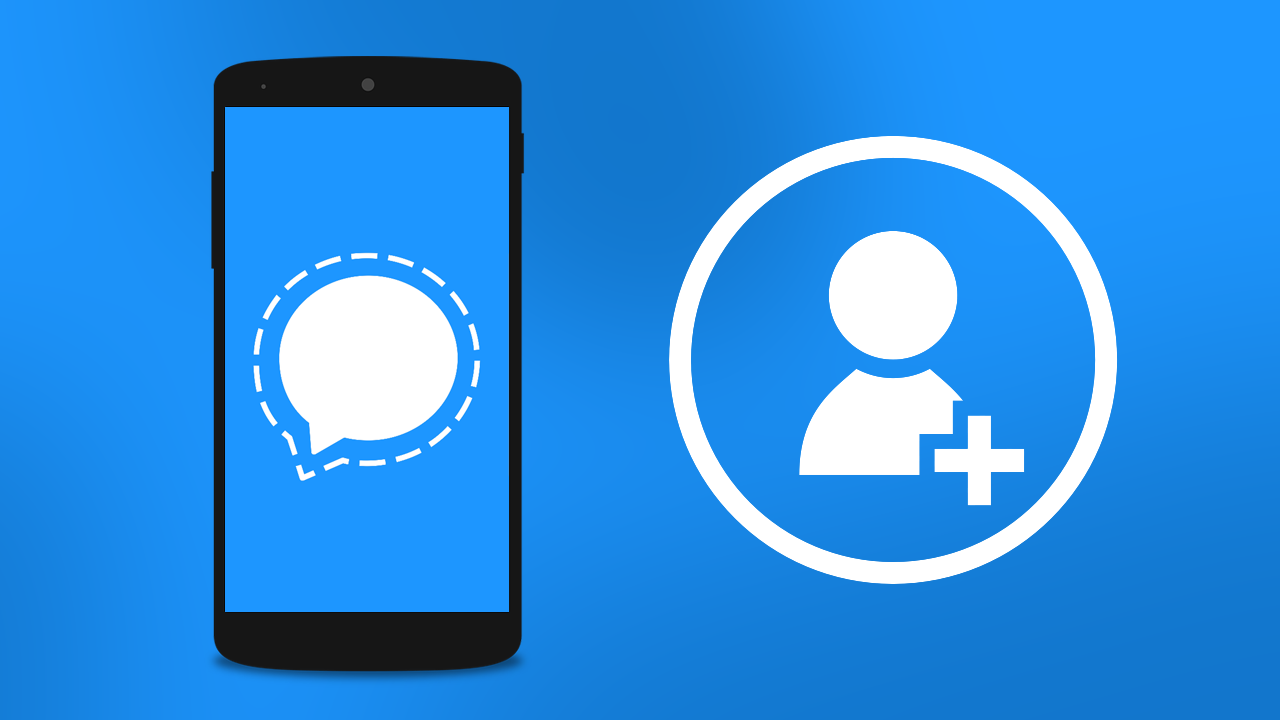 Related: How to delete your Google Assistant Recordings. Disable Google Assistant recordings.
With WhatsApp user data now scheduled to be shared with Facebook (outside of the UK and Europe), you are probably considering switching to another service. Although this may come as a shock for a lot of people, this user data move has been planned for a long time and if you were paying attention, you may have noticed it started around the time the Facebook logo was introduced to the WhatsApp splash screen.
Even though European users (including the UK) are currently exempt from the user-data sharing transition, it will only be a matter of time before Facebook figures out a way to transition the data across to their main system. As a result, it's better to be safe than sorry. Thankfully, it's not all bad news though, as there are now dozens and dozens of different apps currently on the market that can easily replace WhatsApp, all of which are free, secure, and just as feature-rich or feature-rich in progress. 
Two of the most popular alternatives to WhatsApp that are currently proving to be quite popular are Telegram, Signal, and Discord though Discord offers a lot more than just messaging without the phone SMS aspect. For this article though we'll be focusing on Signal, which is proving to be very popular of late because of its big privacy focus and of course Elon's Tweet.
How do you let everyone know that you have switched to the Signal messaging app and would like them to as well?
Now that you have made the switch to Signal, you're going to want to make sure everyone else in your circle does as well. This is always the hardest part about making the switch to a new platform. Just remember that persistence is key! 
To begin, open Signal on your device, then tap the three dots in the top right-hand corner. 
Next tap Invite friends and select one of the two options available Share with Contacts or Choose how to share.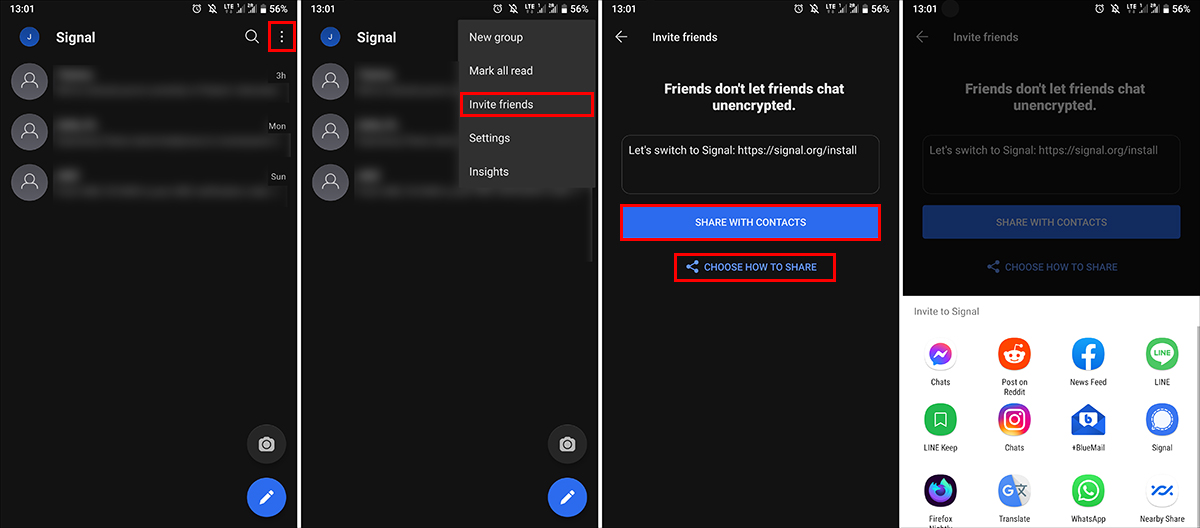 Share with Contacts will allow you to select contacts from your Signal contact list. While choosing how to share will allow you to select another app to share to, then share within. For example, choosing Messenger (Chats) will allow you to share with everyone on your Facebook list. 
Note: Don't forget to use the custom text box at the top of the share window to type your custom message. Just don't delete the Signal link otherwise no one's coming to your party. 
Regardless of your reason for switching messaging services, there's always going to be some adjustment time, so don't immediately give up on the new service because of unfamiliarity. Good things aren't always supposed to be easy, but they are always rewarding. If you are passionate about getting features updated or added, make sure you mention them on any feedback forms.