If you have recently made the switch to Singal and would like to share the account on your mobile device with other devices such as Windows 10 PCs or tablets, etc. This article will show you how to link extra devices to your Signal account. A quick and easy way to access your Signal account from multiple devices. Android to Windows, Windows to iPhone, etc.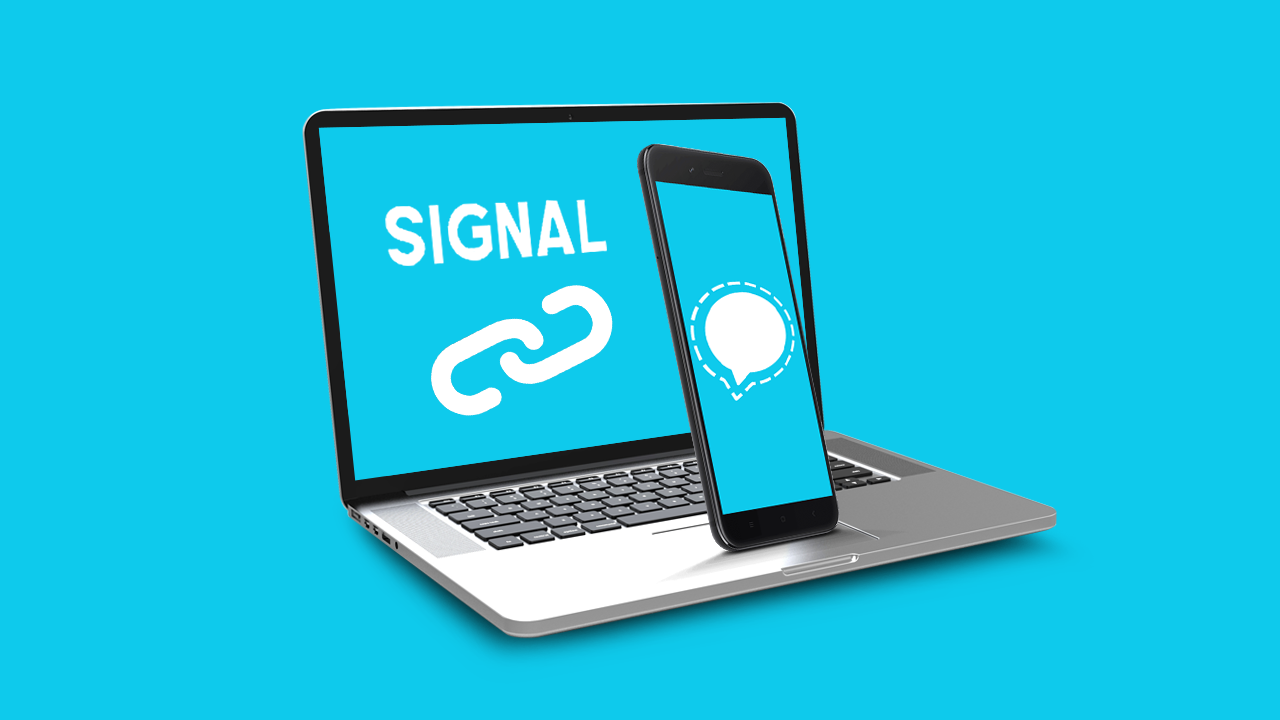 Related: How to invite friends and family to use Signal.
Switching messaging apps after a long time of loyalty with one specific app can be a daunting and challenging thought for people who have spent years on a single platform. This is normal, and change is often difficult to come to terms with, especially if it isn't something you've necessarily done fully by want and more so practicality. The good news is that most modern apps are designed around usability and simplicity, so it's easy than ever to try something new. 
Although Signal has been around for a little while now and is backed by high profile privacy advocates in and out of the industry, it's quite a simplistic service many will find a little too barebones. However, a lot of this is by design, the simpler things are, the easier they are to maintain, protect and use. I've been using Signal for about a month now and originally found it a little too simplistic but stuck with it and can't say I'd bother going back to WhatsApp. 
One of the first things you'll want to do once you have set up Signal on your primary device is to add it to a secondary device, Windows 10, macOS, Linux, etc. Thankfully, the process is super simple and can be done using QR codes, so doesn't take more than a few minutes to set up. 
Quick steps for linking more devices with your Signal account:
Open Signal on your primary device.
Go to Settings > Linked Devices.
Tap the + icon.
Open Signal on another device and a QR code will appear.
Scan the barcode with your primary device.
Accept the linkage and you're done.
How do you link your Signal account with other devices? Add Signal to other devices. 
To link other devices to your Signal account you'll need to do the following. First, make sure you have Singal installed on all the devices you want to link with. Once you have done this, proceed with the steps shown below. 
To begin, open Signal on your primary device, your Android or iOS phone. 
Next, tap the three dots in the top right-hand corner, then go to Settings. 
Here you should see a long list of options, tap Linked Devices, then tap the + icon in the bottom right-hand corner of the screen. This will bring up the QR code camera scanner.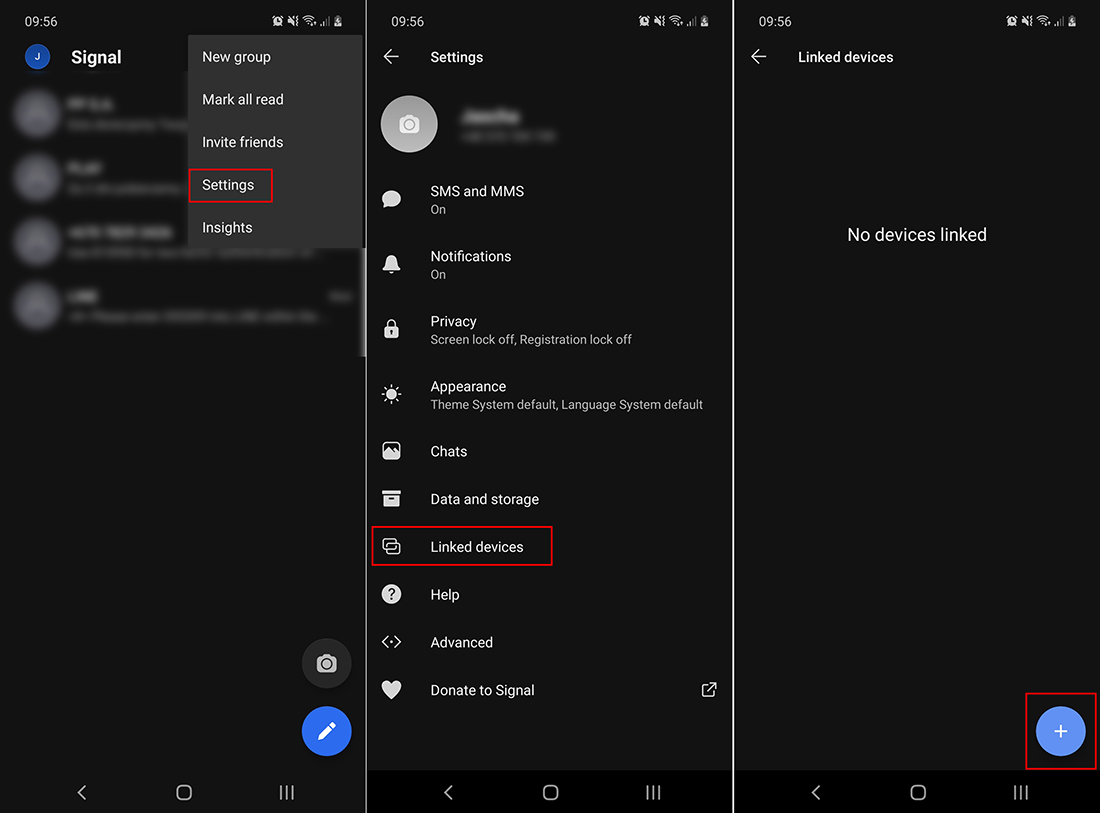 Now open Signal on your other device, Windows 10, macOS, Linux, whatever you plan on using. It should automatically bring up a QR code that will allow you to link the two devices.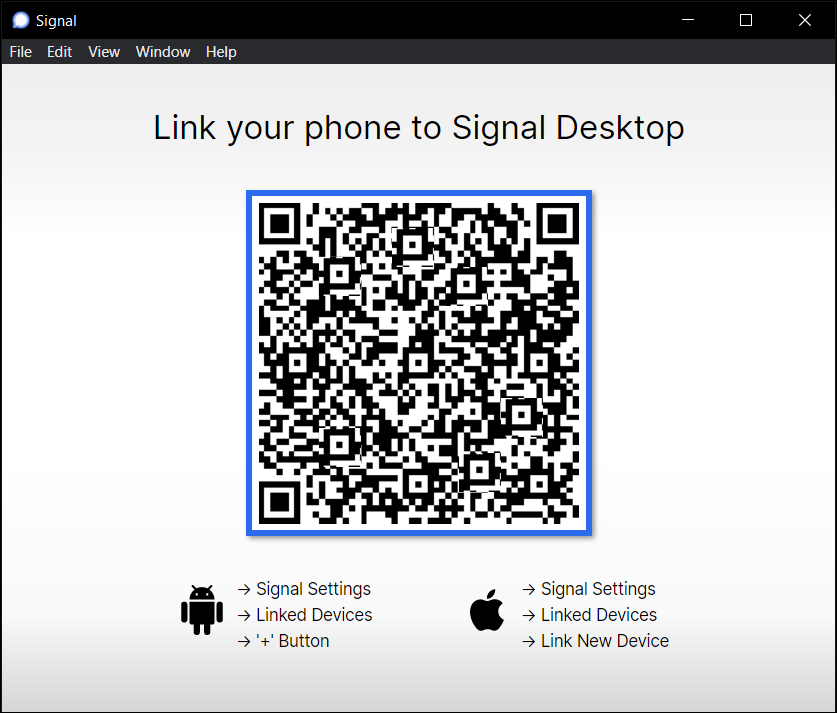 Finally, scan the QR code, then follow the prompts on both devices and your account will be set up. This will automatically bring all your messages and group chats across to the new device. This will not bring any of your conversational history across to new devices. All newly created data will appear on all linked devices.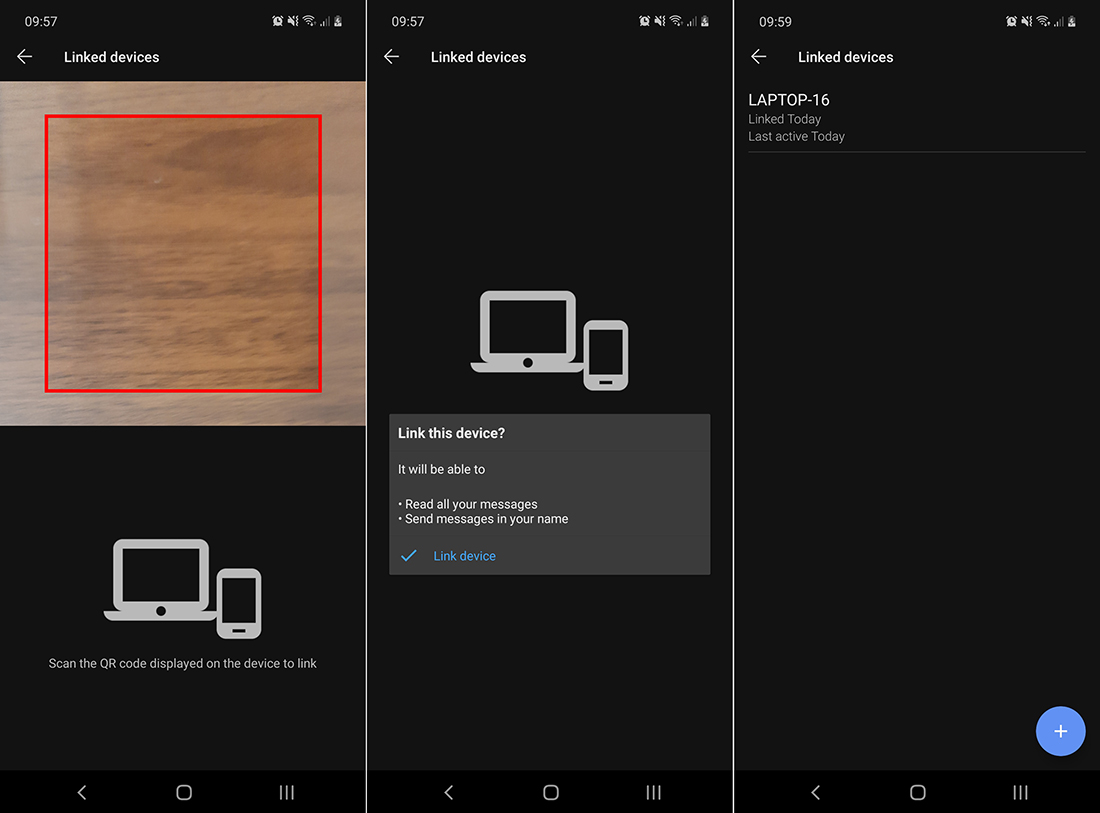 You can follow this process to set up as many extra devices as you would like in the future, however, it's best to get them all done as soon as possible to make sure that you have conversational data syncing across all devices. As annoying as the inability to import conversation histories is, it's a security feature. If you would like to make a backup of your current Signal conversation history, make sure you check out the following guide: How to Backup & Restore Signal or move Signal to a new phone.