A lot of people like having a Facebook account to keep in touch with people they know and of course, most importantly, watch all the hilarious videos and memes that call Facebook home. What a lot of people don't like though, is how easy it can be to find them. Although you can't completely hide from being searched on Facebook, you can make it a hell of a lot harder for anyone trying to undertake the task of tracking you down.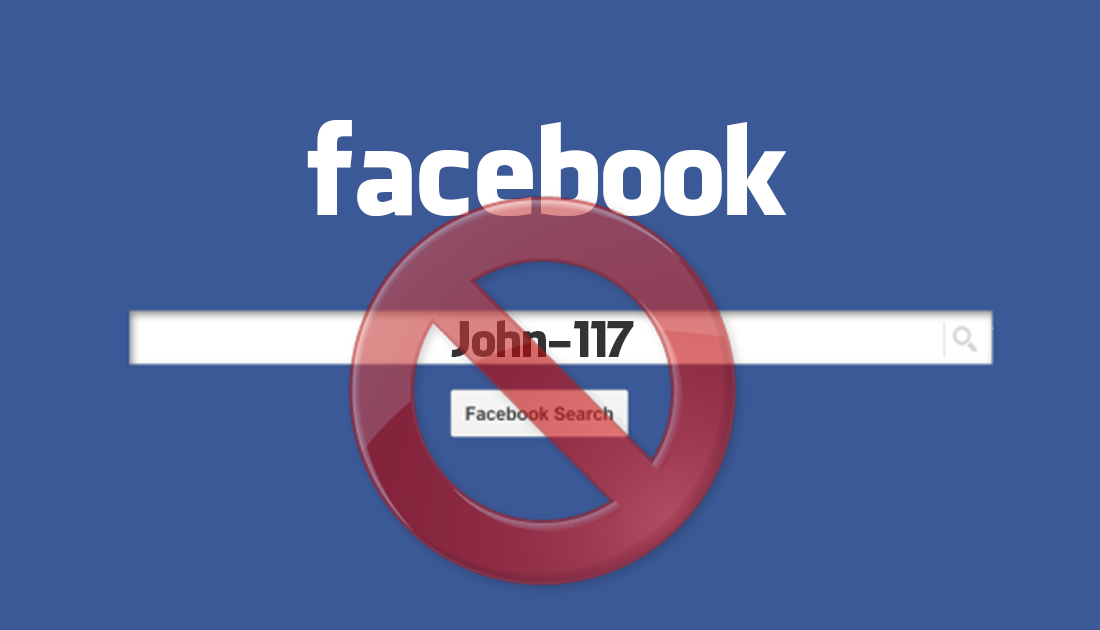 How to Change your Facebook Username and URL. (Not your Facebook Name)
As Facebook grows ever more popular and essential, a lot of people are grudgingly creating accounts just to keep up with changing times. If you have recently made a Facebook account and would like to make yourself as hard to find as possible, this guide will show you exactly how to do it. If you're a long-term user and want the same ninja like settings, you can use the same steps in the guide too.
We could list tons of different reasons why you might want to reduce your visibility / searchability on Facebook. If you put aside domestic violence, stalking and ex's, one reason that is getting more and more popular is hiding your Facebook activity / account from potential employers.  
Making yourself Harder to Find on Facebook.
Making it harder to find you on Facebook can be done in a variety of different ways, the most common of which is to change your Facebook name. This is by far the best way to make finding you extremely difficult and is used by Teachers, Police Officers, Paramedics and a lot of people in similar fields.
If changing your Facebook name to make it harder to find you is out of the question, you'll be glad to know that there are plenty of other ways you can lock down your Facebook account. For this guide, we will be using the Web version of Facebook, as it is a lot easier to find all the settings that have to be changed.  
To start this journey we are going to have to open the Facebook Settings page, which can be done by clicking the Downward Arrow in the upper right-hand corner of the page (next to the big ?)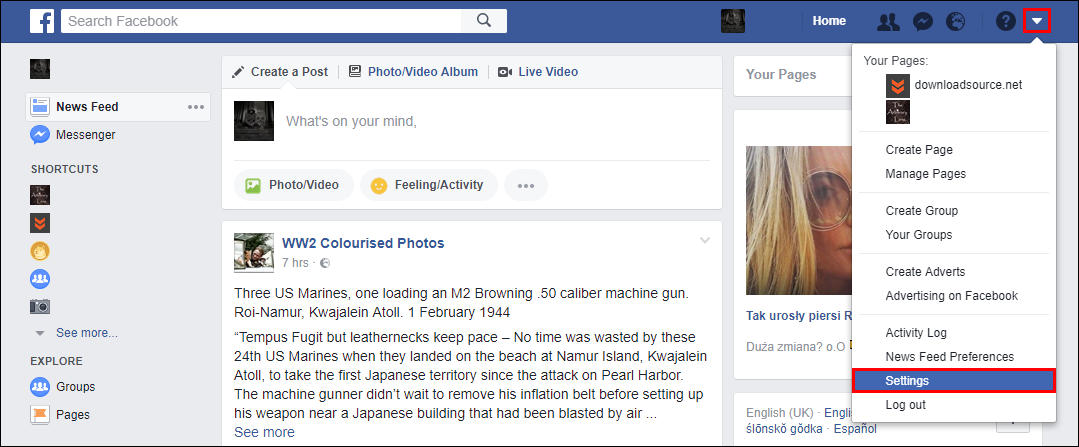 Once you are on the main settings page click on Privacy, here there are plenty of great options that you can use to reduce your visibility. The first one you need to change is under the Who can contact me page heading. 
Click on Edit to the right of Who Can Send You a Friend Request. Change this setting from Everyone to Friends of Friends.  This will make sure people can only add you if they are friends with at least one of your friends.

The next setting we will be changing is Who Can Look You Up Using the Email Address You Provided. Again click on Edit and select either Friends or Friends of Friends. Remembering the most secure is Friends. Follow this exact same process for Who Can Look You Up Using the Phone Number You Provided.
The last step is the most important one of all. Making sure your Facebook account Can't be searched using Search engines outside of Facebook. These search engines include Google, Yahoo etc. To do this make sure the option: Do you want search engines outside of Facebook to link to your Profile? Is set to NO.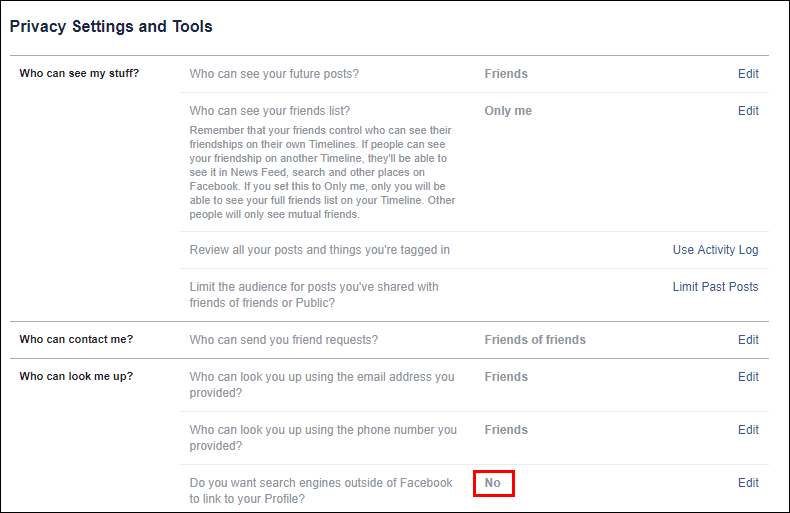 Each of the changes you have made above takes effect instantly so you won't have to save any of the changes. Now your Facebook account is as hard to find as it can be, without changing our account name. If you are trying to block someone in particular from finding you, you will need to take a different course of action, which can be found in the below guide.
How to Block or Unblock Someone on Facebook (Android, iOS, and The Web)
Note: If you are wanting to block someone on Facebook you can track them down long before they find you or make contact. Simply search for them on Facebook as soon as you know you want to block them.