If you have recently made the switch to Mozilla Firefox Quantum but skipped the import data process because you weren't sure if you'd like the new browser. This guide will show you where to find the import option and how to import all your Google Chrome information and data over to Firefox Quantum.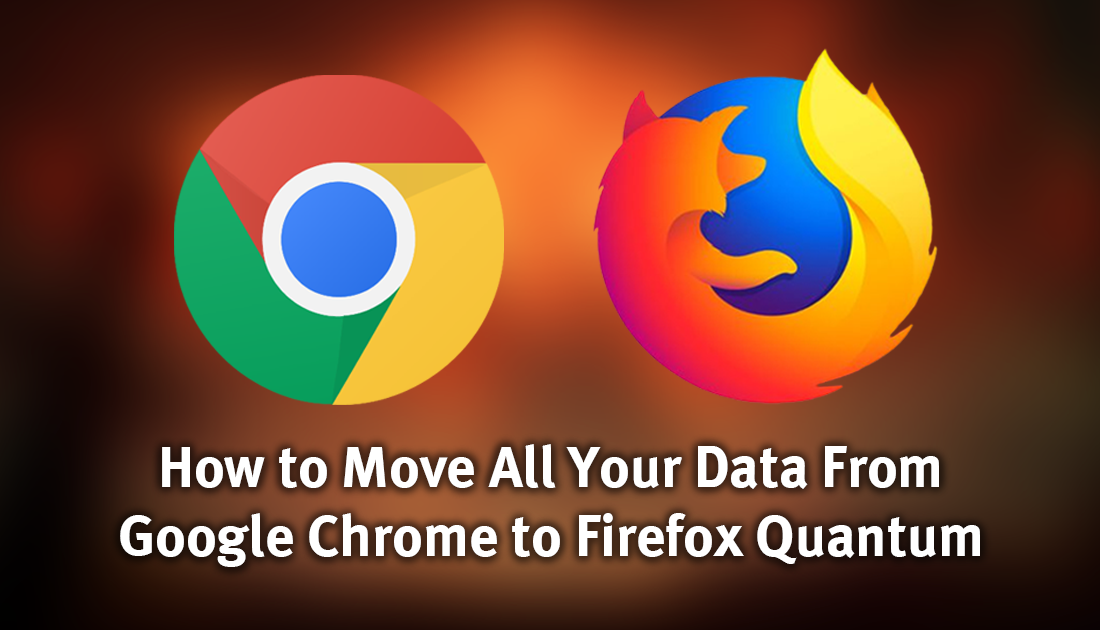 How to Customize Your Firefox Quantum Workspace. Colours, Themes, Utilities, Extensions.
Mozilla Firefox Quantum is boasting some seriously game-changing stats with an entirely new engine built from the ground up for speed and performance. It also uses 30% less ram/memory than previous versions and has an amazingly tidy new minimalist inspired interface, with plenty of extensions and customisation options.
When you first install Firefox Quantum it will eagerly ask if you wish to import all your data from another browser. However, as most people who are installing a second browser to test quickly dismiss this option, because of this we've put together a quick guide showing you how to move all your Chrome settings over to Firefox Quantum if you have changed your mind. Things like Bookmarks, Passwords, History and Cookies.
How to Move Everything From Google Chrome to Firefox Quantum.
If you missed or skipped the original prompt to import content from another browser, all hope is not lost. You don't have to uninstall and reinstall Firefox to use the function, instead all you have to do is follow the instructions below. To begin, open Firefox Quantum and go to the Bookmarks Manager by pressing Ctrl+Shift+B. At the top of this window click Import and Backup, then select Import Data From Another Browser.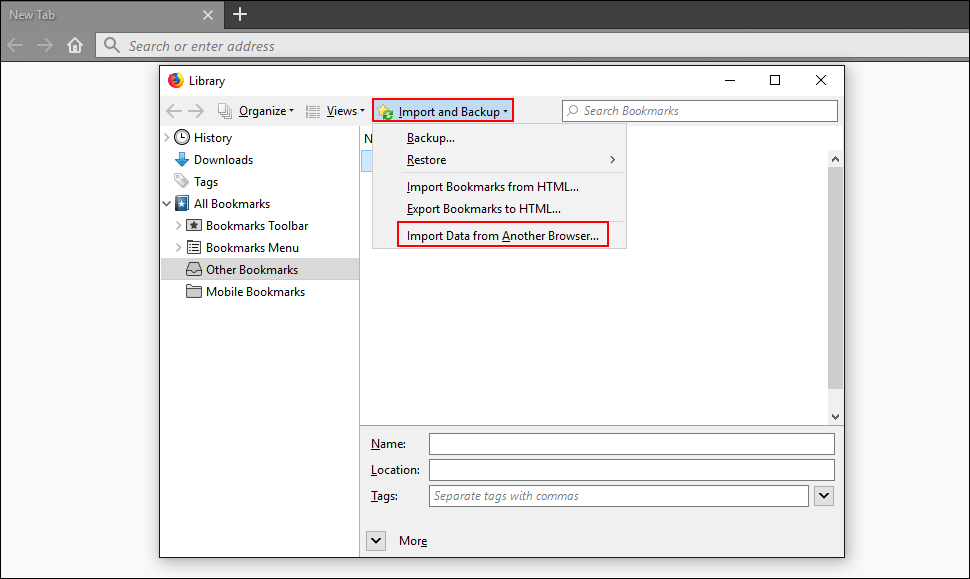 Finally, choose Chrome from the list of options. (make sure Chrome is closed before doing this)
Next, you'll be asked to choose which profile to import data from (if you have more than one) By default, Firefox Quantum will import Chrome Cookies, Browsing History, Saved Passwords, and Bookmarks. However, if you don't want all of these migrating to Firefox, simply, uncheck the ones you don't want or need. When the importation process is complete, all your Chrome bookmarks will be placed in a folder called From Chrome. Now all you have to do is rearrange them how you prefer.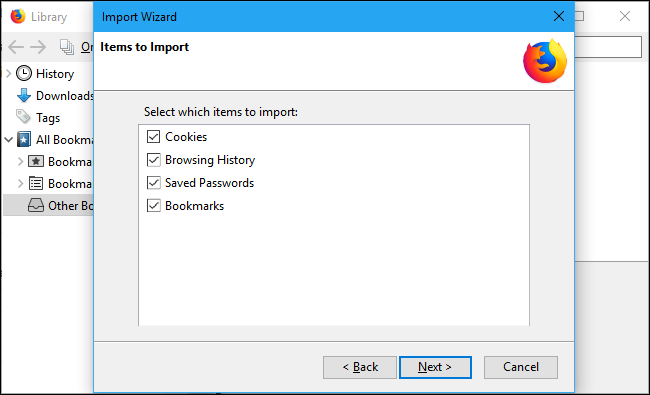 Can You Import Chrome Extensions Into Firefox Quantum?
Unfortunately, for the time being, you can't import your extensions and add-ons into Firefox Quantum. However, you can re-download a large portion of the most popular extensions like LastPass, Stylish, etc. If you can't find the exact extension you are looking for, it's worth looking for a different extension that does the same job.
How to Sync Firefox Quantum After Importing All Your Data.
To find Firefox Sync settings go to Options > Firefox Account and create a new account or sign in using your current account. Once you have an account, sign in on all your other devices and Firefox Quantum will sync between them. Data also syncs between your phone and tablet too, with the exception of the Firefox Focus app, for obvious reasons. If you haven't checked it out yet, Firefox Focus is a Privacy based app available on Android and iOS.
Why You Should Consider Using Firefox Focus on Your Mobile Devices.