If you are using Microsoft Edge on Android and/or PC, you might be surprised to find out that Edge has a built-in game that rivals Google Chrome's Dinosaur game. Unlike the Chrome Dinosaur game though, the Edge Surf game can be accessed whenever you like from PC and Android devices.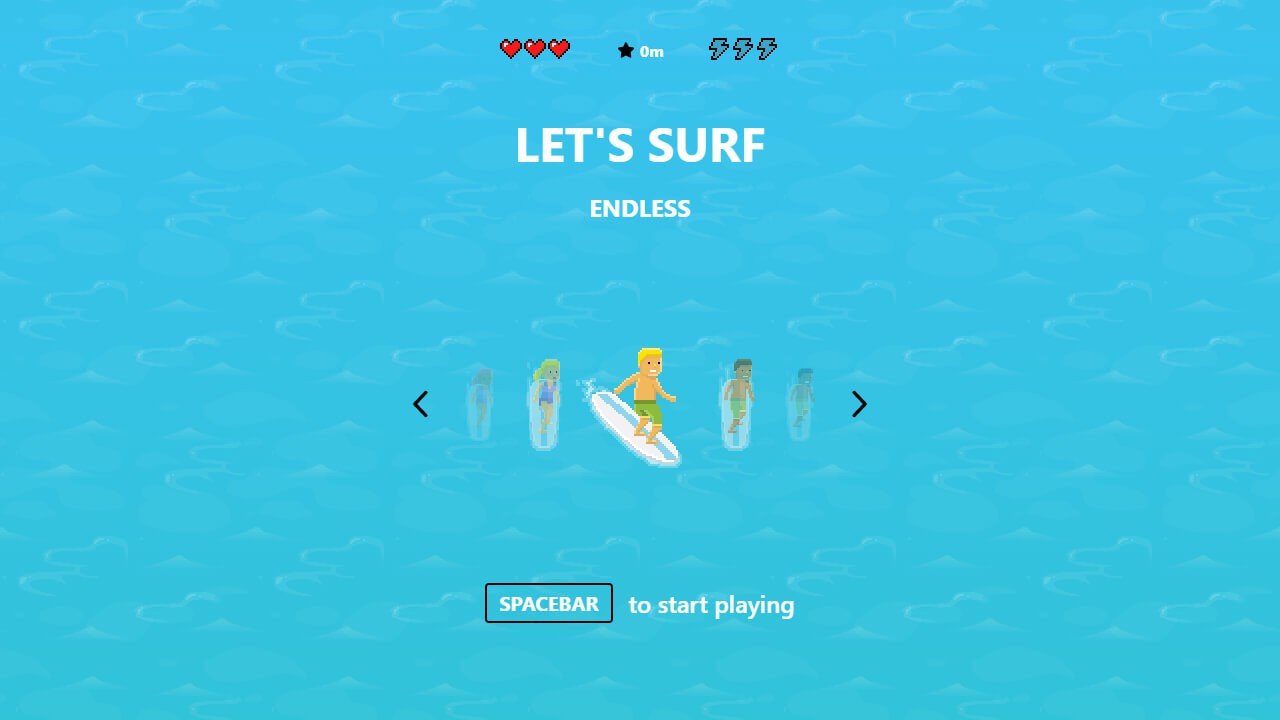 Related: How to Play the Google Chrome Running T-Rex Game Anytime From Any Browser.
Microsoft Edge has been making some serious progress of late and is finally gaining ground in a market that has been dominated by Google Chrome for more than a decade. I've been using Edge on and off since it was first released and continue to be impressed by its performance and features. The only thing that Edge is still lagging in is its translation software, it can be hit and miss sometimes.
In an effort to add a little fun and humour to Edge, Microsoft has introduced a fun little mini-game called Surf to the browser. This is essentially Microsoft's version of the popular Chrome Dinosaur game. Unlike the Dinosaur game though, Edge's surf game can be played whenever you like regardless of your internet connection.
The Surf game was introduced as a little surprise in Edge Canary and simply tasks you with avoiding obstacles, like krakens and rocks among others. Hearts allow you to gain life while you collect random bonuses. Just like the Dinosaur game in Chrome, the goal is to get the highest score possible by surviving as long as possible. So how do you access the Surf game in Edge on Android and PC? Easy!
How do you play the Surf game in Microsoft Edge on Android and PC?
To play the Surf game on Microsoft Edge, you'll need to make sure you are using Edge version 83 or newer. To force update Edge, go to Settings > About and wait for the browser to update. After a browser restart, do the following to start playing the Edge Surf game.
Now that Edge is up to date, open it and type or copy and paste edge://surf into the address bar and press Enter.
This will take you to the Surf game home screen where you can get ready to start playing.
Pick a character to play the game with, press space bar to start the game. Now use the left and right arrows to avoid obstacles and enemies. You can use the spacebar key to pause/continue the game.
That's all there is to it, you can use the same method to access the game on Android, though the controls are different.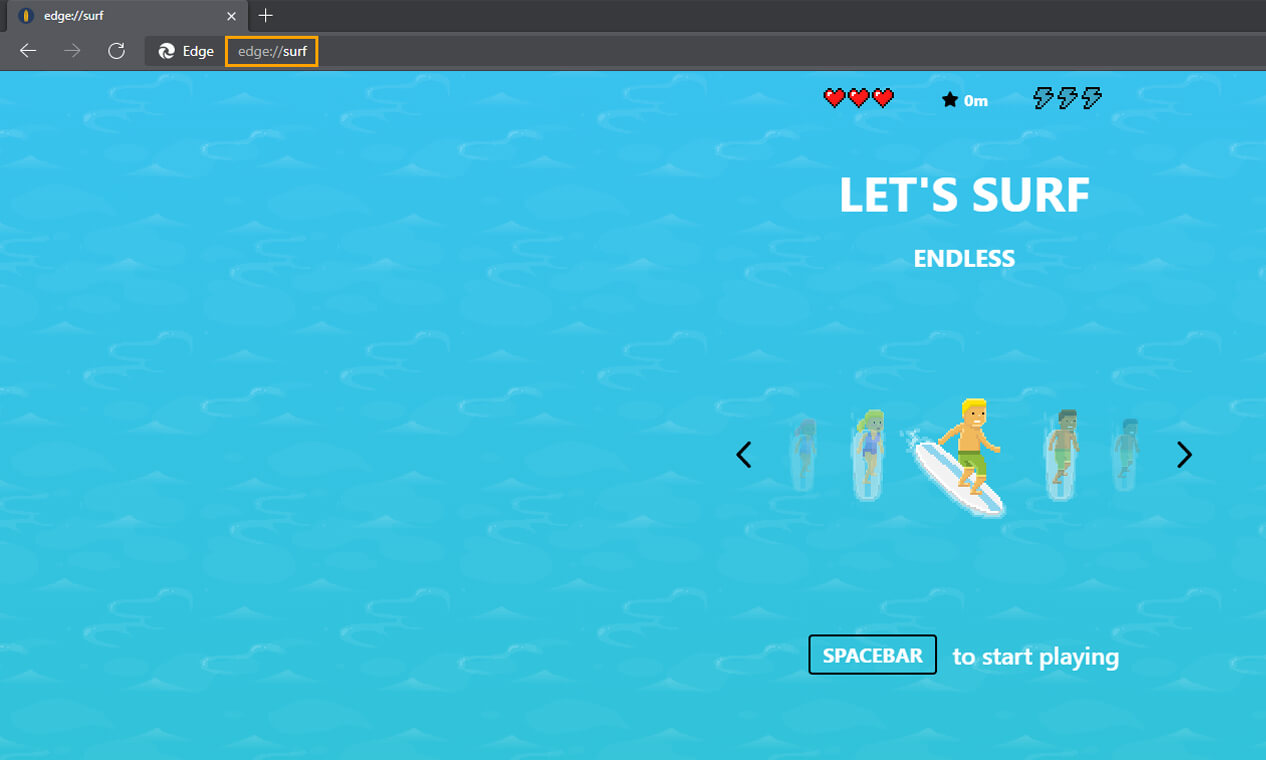 Microsoft Edge Surf game different game modes and settings.
Unlike the Dinosaur game in Google Chrome the Surf game has quite a few different game modes to choose from. You can switch modes via the game settings menu.
Let's surf: Endless mode. This is the default mode and lets you Surf as far as you can while avoiding obstacles and the Kraken.

Time trial mode: Your goal is to reach the end of the course as fast as you can! Collect as many coins as you can to help you achieve an even shorter time. The course doesn't change so you can master it as you play. Have you found the shortest possible route yet?

Zig zag mode: Surf through as many gates as you can in a row! Your streak will reset if you miss a gate, but you can keep playing until your lives run out. This one reminds me of Flappy bird for some reason.
As well as these game modes, there are quite a lot of other custom options including a slow mode which allows you to slow the game down to make things a little easier. While you're here, you might as well find out How to Play Chrome's T-Rex game with weapons. Dino Swords. Little Arms, Big Guns!