If you are an avid gamer and a fan of really weird and random games, you've more than likely had a crack at the Google Chrome loss of connection Tyrannosaurus Rex game. If you've enjoyed it you'll be happy to know that there is now a version that steps things up a notch adding 26 new weapons.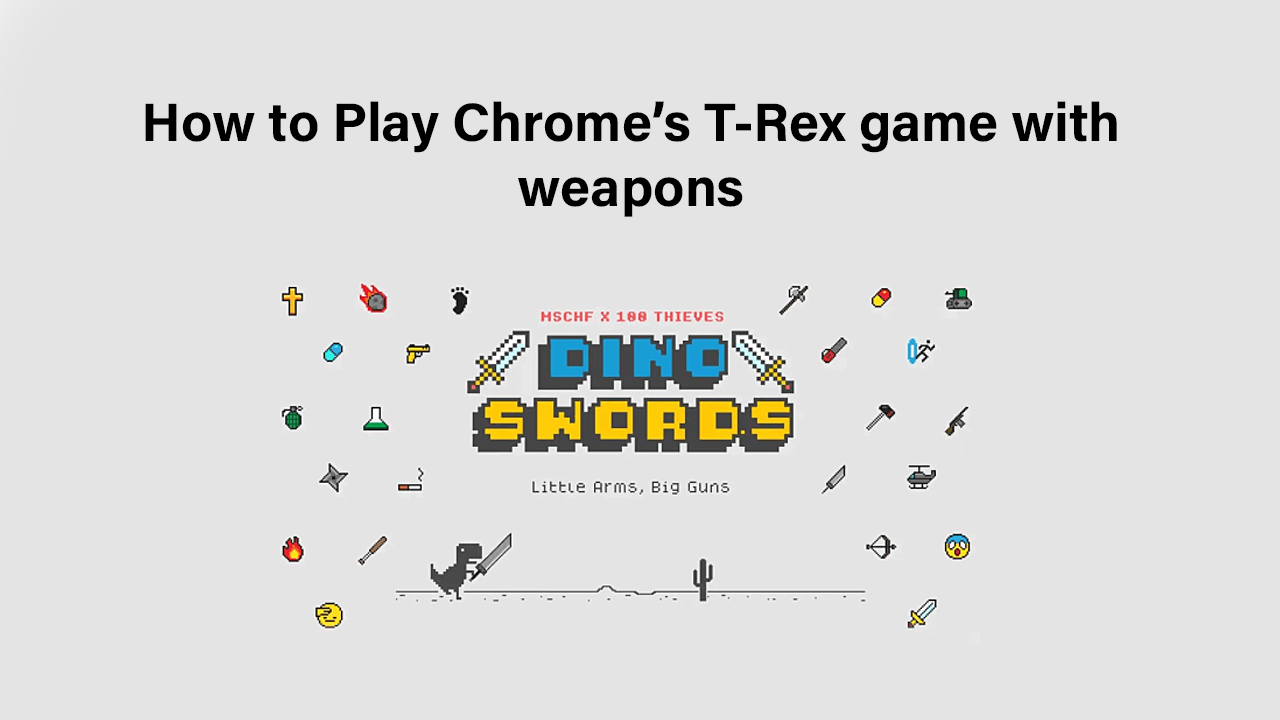 How to turn off 'Recommended Categories' on Google Chrome (Android & iOS)
Google Chrome's running Tyrannosaurus Rex game is a fun and addictive way to pass time while waiting for your Internet connection to be re-established. No matter what the reason for your Internet connection dropout, Chrome will strive to bring you this classic, Mario style game. Unfortunately, as soon as your connection is up and running, you'll be faced with getting straight back to work. 
Although it is possible to continue playing the T-Rex game whenever you like there is another brand new way to play the same Chrome T-Rex game with a ton of extra features and most important weapons. Dino Swordbrings an entirely new level of intrigue to the Chrome classic with 26 different weapons choices along with items that you can use in the game. Guns, sword, hammer, tank, helicopter, meteors, and a truckload more.
Related: How to fix: The system registry contains invalid file paths upgrade error on Windows 10.
Play Google Chrome's dino game with 26 different weapons. Dino Swords. Little Arms. Big Guns!
To start playing Dino Swords you'll need to head on over to the official website which you can find here. Once you are on the page you'll visit a very familiar looking screen that is the same but different from the original Chrome dino game. When you hit the home page, for Dino Swords, make sure you have a good read of the instructions so you are prepared for what is to come. Don't forget to log your email address to have any of your high scores ranked and saved. 
In a nutshell, as you progress through the game you will collect items and weapons which are all assigned a special key on your keyboard. Pressing that key will trigger that item/weapon. If you get guns, make sure you keep an eye on your ammo count as each gun type has ammunition it requires. While you're playing watch out for all the useless items along the way, things such as cigarettes and the likes.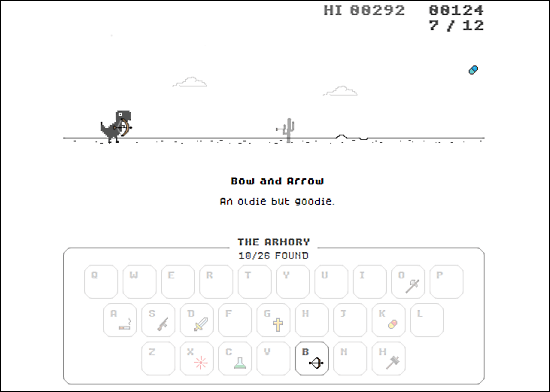 On a side note…
Seeing as there is probably a good chance that you use Netflix and may stumble across the following error code at some stage, make sure you check out our guide on fixing Netflix Error Code NW-2-5. A new and super connection error that seems to happen on a range of different Netflix enabled devices including smart TVs, Android devices, computer etc.
How to fix Netflix error code NW-2-5. Netflix error NW-2-5 fix.