With Halloween just around the corner, Instagram has picked the perfect time to launch their newest video feature. Superzoom! If you're unfamiliar with the feature by name, we've attached a little snippet of exactly what it is inside this article, plus a full run-down on where to find it and as usual, how to use it.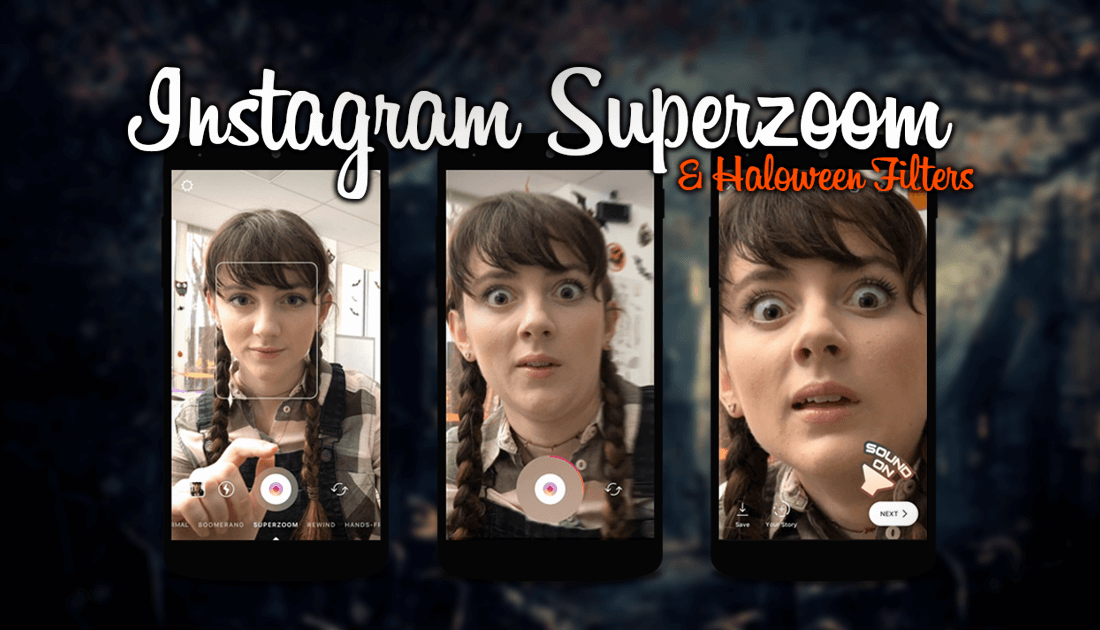 How to Message on Instagram From Your Computer.
The Superzoom effect was originally popularised on Vine, which sadly isn't around anymore, having been shut down at the end of 2016 as part of Twitter's restructuring efforts. That doesn't mean the fun is gone though, with Instagram picking up Superzoom, the super popular effect. Just in time for Halloween too! As we promised, below is an example of the effect, so you know exactly what you're getting yourself into. Oh, and you'll be happy to know Superzoom is available on both Android and iOS devices.  
As well as the zoom effect shown above (Linked from Giphy), the feature also includes the option to add an assortment of cool sound effects, which add tension and suspicion to your content, increasing the overall hilarity of the feature. The update isn't only limited to the Superzoom feature, with several other Halloween themed filters and an assortment of stickers/emojis also being added to the collection.

Superzoom now accompanies Instagrams other popular features Rewind, Boomerang and of course, Live Video and is another proverbial nail in the coffin for SnapChat, which is beginning to show signs of weakness after Instagram and Facebook's constant onslaught. If you are already familiar with using Instagram's other features, you won't need an introduction to using Superzoom on Instagram. However if this is your first time or it has been a while, you'll find all the info you need below.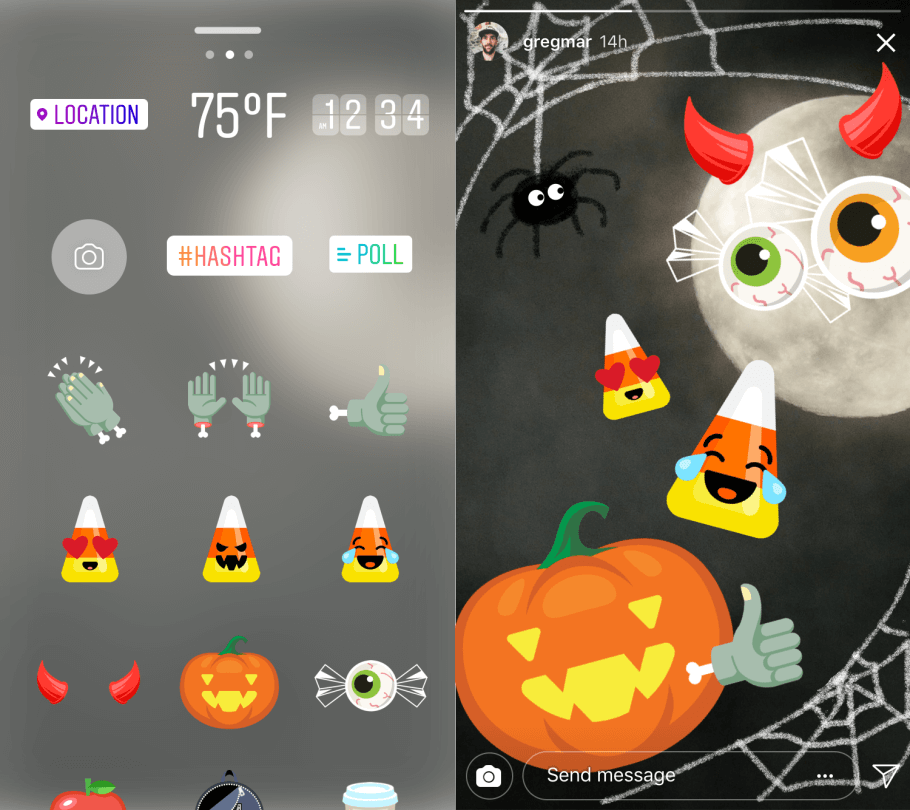 How to Record Superzoom Videos With Sound on Instagram. (Android & iOS)
As with all newly added effects and features, the first thing you will need to do is make sure you have updated your Instagram app. Once this is done, you will be able to start using the feature. To begin, open Instagram and swipe to the camera screen, here you will see the newly added Superzoom feature at the bottom of the screen, accompanying the boomerang live video and other options. When you have selected the feature, you will see a box/target area on your screen that shows the part of the video that will be zoomed. Now all you have to do is record your video whilst maintaining your subject within that area, your face most likely… You've 15 seconds of airtime to get your shot, so there's no need to rush. However, you can make them far shorter should you choose.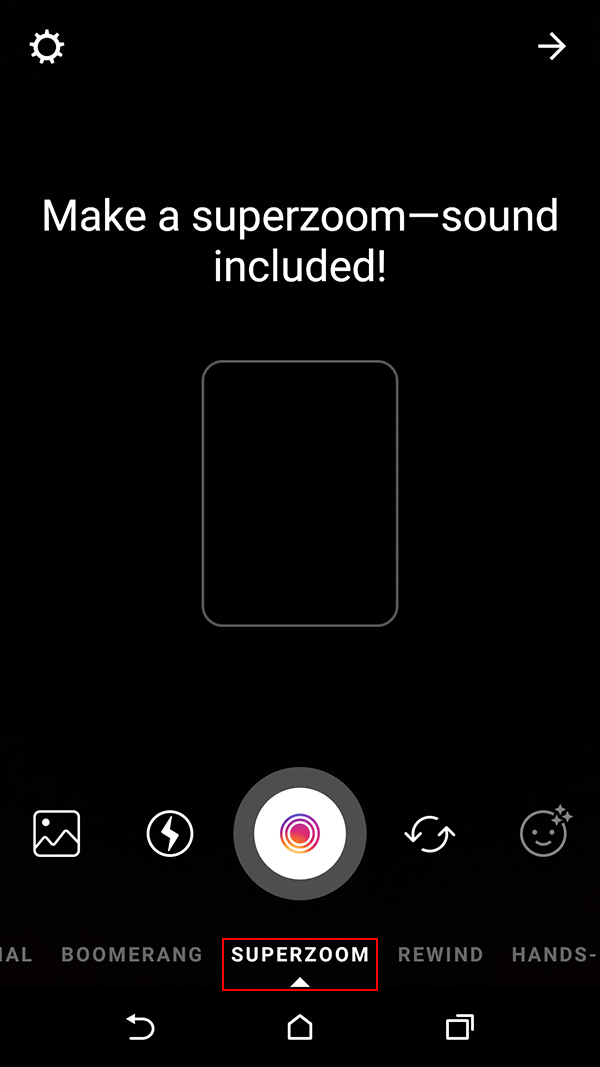 Once the content has been captured you can use the standard personalisation process to add the usual items to your post. The only real downside to the feature at the moment is that you can't incorporate it with any of the existing masks and face filters, this is sure to come as the feature is improved gradually.