Instagram is a cross-platform service which can be accessed from most modern day devices, phones, tablets and any other device that has browser and Internet access. Although the Android and iOS apps are the base of the platform, it is possible to use most of Instagram's features from a computer. Including the chat feature, more commonly known as Direct Message. If you' like to find out how to DM on Instagram, from your PC, you've come to the right place.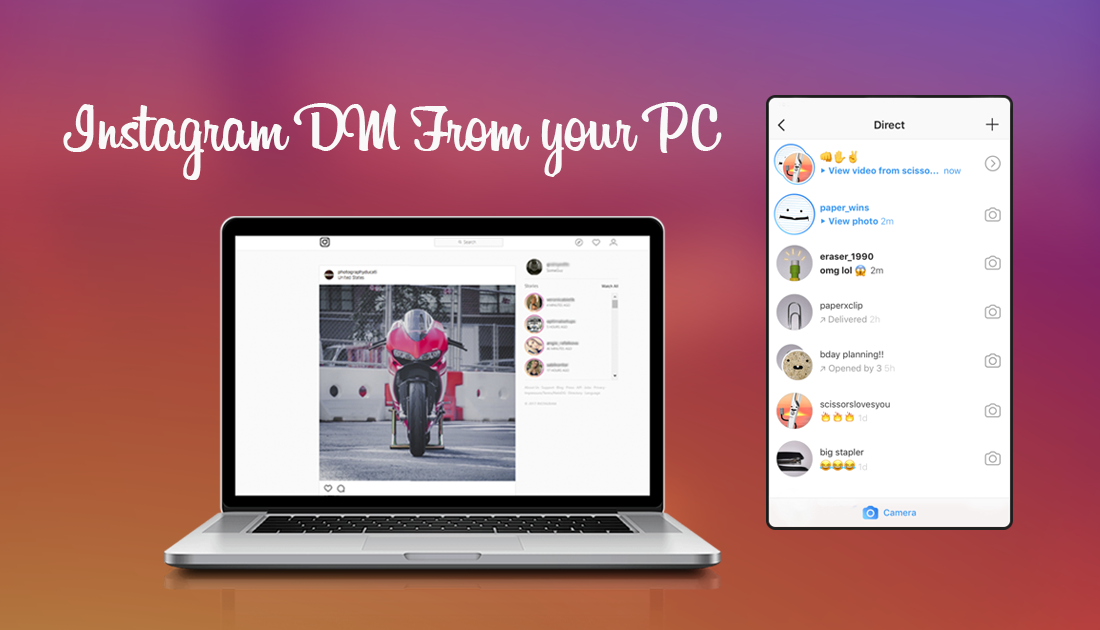 How to Use Instagram's Closest Friends Feature.
Even though you can access your Instagram account from your computer, the experience isn't as immersive as it is on your mobile device. It's also lacking quite a lot of key features that make Instagram a very useful service. For example, you can't upload images to Instagram from a computer as a standard feature, you instead need to use a workaround, which we have a guide for below should you be interested. The browser-based version of Instagram also doesn't offer the option for you to DM/chat with Instafriends and other users.
How to Upload Pictures to Instagram From a Computer.
This doesn't mean it's impossible though, thanks to a free, open source, Instagram desktop client, called IG:dm Desktop, you can send Instagram messages straight from your PC. IG: dm offers a simple interface, which brings almost all the elements of Instagram DM to your computer. What's even cooler, is that it's available on Windows, Mac, and Linux. A feature of IG:DM you might be even more interested in is the ability to view all the people you are following who aren't following you back.  
Download IG:dm Desktop From GitHub.
How to Chat on Instagram From Your Desktop or Laptop Computer.  
To start, you will need to visit the IG:dm Desktop website which is linked with GitHub, using the link above. Once on the homepage, download the client that matches your system. It's important to mention that if you are using Avast or AVG as Antivirus protection, you may receive a notification flagging the product as malware. (currently being checked out by Avast if it is a false positive) (the code is open-source and available to view for anyone who would like to look into it further)
Once you have the program installed, you will need to log in using your Instagram ID. As soon are you are signed in, you will see all your current and previous conversations listed on the left of the main interface, both group, and individual conversations. Simply click on a conversation to view the full conversation or continue chatting.
To start a new conversation, you will need to search for the user, using their Instagram ID. For example @downloadsourcenet. When the search finds the specific user you wish to converse with, click their ID to open a chat window. Unfortunately, you can't access your follower or following list to find users. In future updates is pretty safe to assume follower/following options will be added.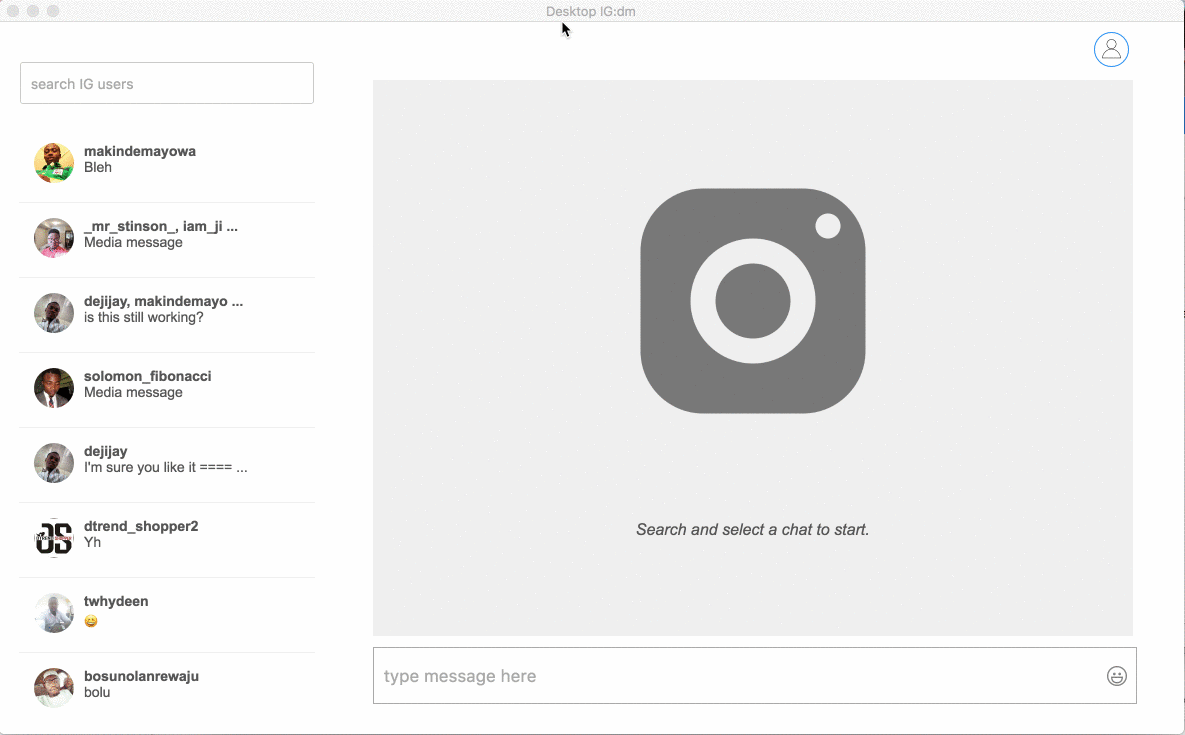 The chat options are relatively basic at the moment, allowing you to text and send emojis only, there's currently no option to send/share photos, etc. You are able to view any multimedia content such as pictures and videos though. It's also possible to view any Instagram posts that have been shared to your DM conversation, they won't open in IG:DM though. They will instead automatically open in your computer's default web browser.
Note: If you would rather the people you are conversing with not know that you have read their messages there is also an option available that will disable in the Profile Menu.
How to Find Out Who Is Not Following You Back On Instagram.
As we mentioned earlier, the software also has a feature that allows you to view profiles you have followed but aren't following you back. Simply click on the Profile option in the top right-hand corner of the screen and click on Users Not Following Back. This will show you all the Instagram accounts you are following that aren't following you back.