How to Remove the Media Control Icon From Google Chrome.
Author

Publication date

18.01.2020

Ilość komentarzy
If you are a Google Chrome user and have updated to the latest version of Chrome and have noticed the new media control icon in the top right-hand corner of the browser window. This article will show you how to remove it from the browser interface entirely. At least until Google decides it is something that has to stay ever-present.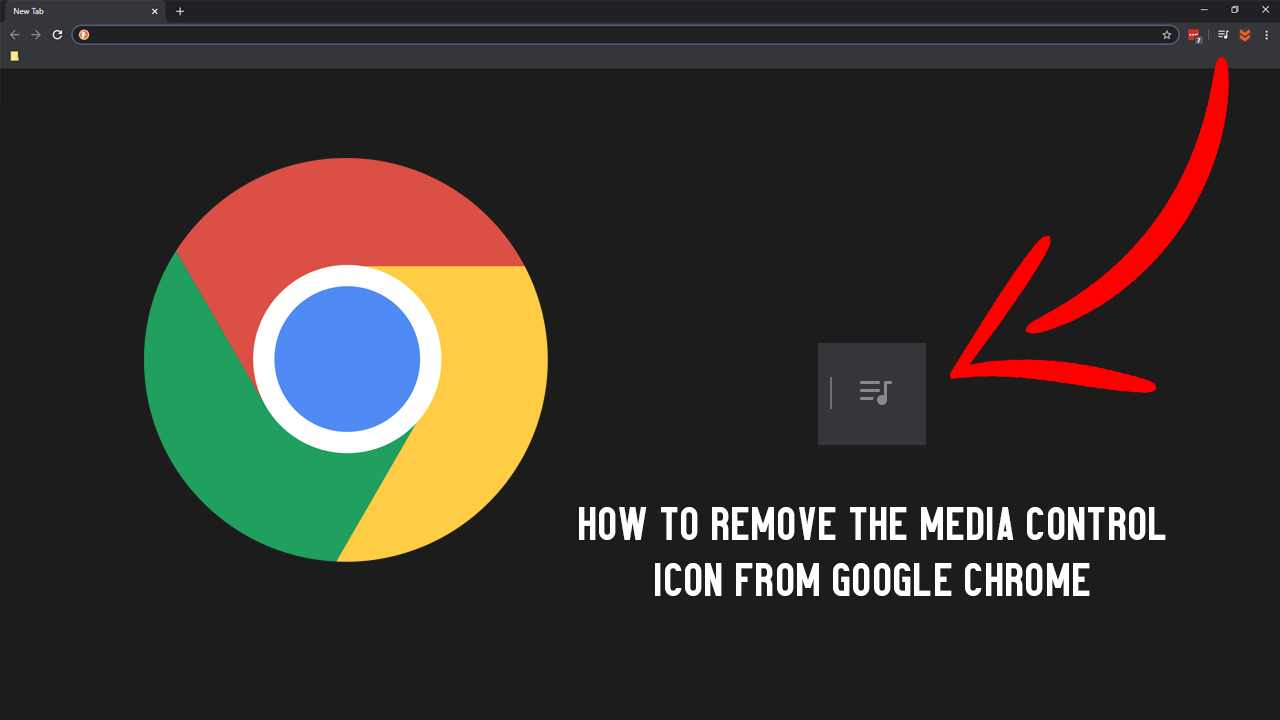 How to View & Use Multiple Messaging Services From One Location. (Messenger, WhatsApp, Twitter, Discord, etc)
Google Chrome has long been the worlds most popular and widely used Internet browser. It's fast, easy to use, extremely stable, and available across dozens of devices with full sync capabilities. It's not always positive news though as some Google Chrome updates add core features to the browser that just aren't as useful or accepted as planned. 
This brings us to the latest and probably one of the most loved/hated features to hit Chrome in recent times. The brand new Media Control Icon 'aka'  The Global Media Control Button. In its current state, the new icon doesn't really do all that much but does provide a quick and easy to access location for pausing, skipping and stopping sound/music playing from tabs/windows. If you use YouTube a fair bit, you'll probably find the feature quite useful. 
Thankfully, if you don't like the new icon or find it intrusive, it is still possible to disable/remove it. So follow along as this article guides you through the entire process from start to finish. 
Related: How to Stop Leave Site Dialogues on Google Chrome. (Navigation Confirmation Blocker)
How Do You Remove the Media Control Icon From Google Chrome?
To begin, open Google Chrome, then type or copy and paste the following into the address bar and press Enter.
This will take you to Chrome's Advanced Settings page where you will need to use the search box to search Global Media Controls. When the option appears highlighted in yellow, use the drop-down menu to change the setting from Default to Enabled. After a quick Restart/Relaunch, Chrome will update and the icon will be removed. At least until Chrome decides to make the feature compulsory. 

If at any stage you wish to restore the Media Control Icon to the Google Chrome interface, you can simply return to the same location and set the drop-down box to either Default or Enabled. Personally I quite like the new icon and its ability, though it does need a lot more functionality before it can become an indispensable part of the browser. I'd be guessing that this feature has a lot more planned for it so don't be too quick to write it off altogether. Anyway, that wraps up this guide, thanks for reading we look forward to seeing you soon. 
On a Side Note…
If you haven't already taken advantage of it, make sure you turn on Password Leak Detection in Google Chrome. A new Chrome feature that has been designed to alert you if the password you are using has been found in a data breach. A quick and easy way to add an extra layer of protection to your Internet browsing experience.