Microsoft has started paying a lot more attention to its cloud service OneDrive, with new tweaks and subtle features finding their way into the app with each new Windows update. The latest tweak has added a new sync icon to any folders you have linked to OneDrive, if you don't like the new icon and would prefer to remove it, this guide will show you how.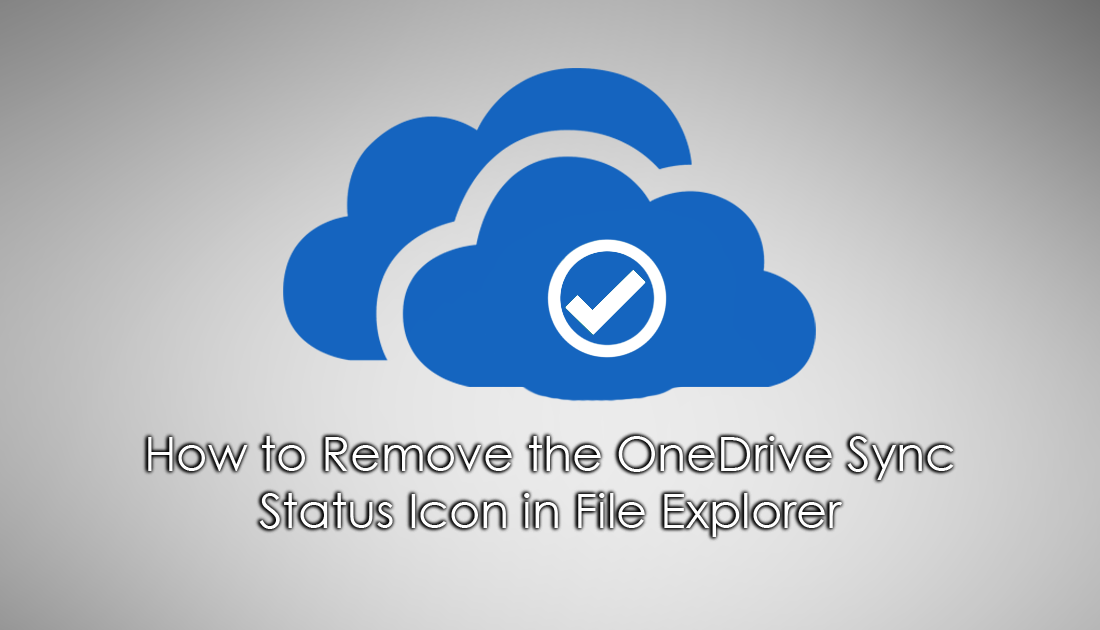 How to Find and Use Google Reply on Android.
Previously Microsoft added a major new feature to OneDrive in the Fall Creators update called 'Files on Demand'. This feature gives you to access to all your OneDrive content without having to download it first, a brilliant way to save time and hard drive space. On top of this you can:
Save space on your device by setting files to online only, which stores the files in the cloud only and not on your local system.
Set files and folders to always be available locally, which stores the files in the cloud and on your system.
You can view thumbnails of more than 270 different file types, even if you don't have the correct program/app installed to view them.
In the upcoming Redstone 4 update (Windows 10 version 1803) OneDrive will be getting more tweaks one of which you may find helpful or hinder some, a new sync icon. A lot of users aren't going to be bothered by the icon but if you don't like it, below are all the steps you need to follow to remove it.
How to Disable the OneDrive File Explorer Sync Icon.
To begin, open the Windows File Explorer, click on View at the top of the screen, then select Options.

Once you have the new options window open in front of you, change to the View tab and scroll to the very bottom of the list. At the bottom of the list, you will see a heading called Navigation Pane, with an option called Always Show Availability Status. To disable the OneDrive Sync icon, simply Untick this box, click Apply then Ok to exit.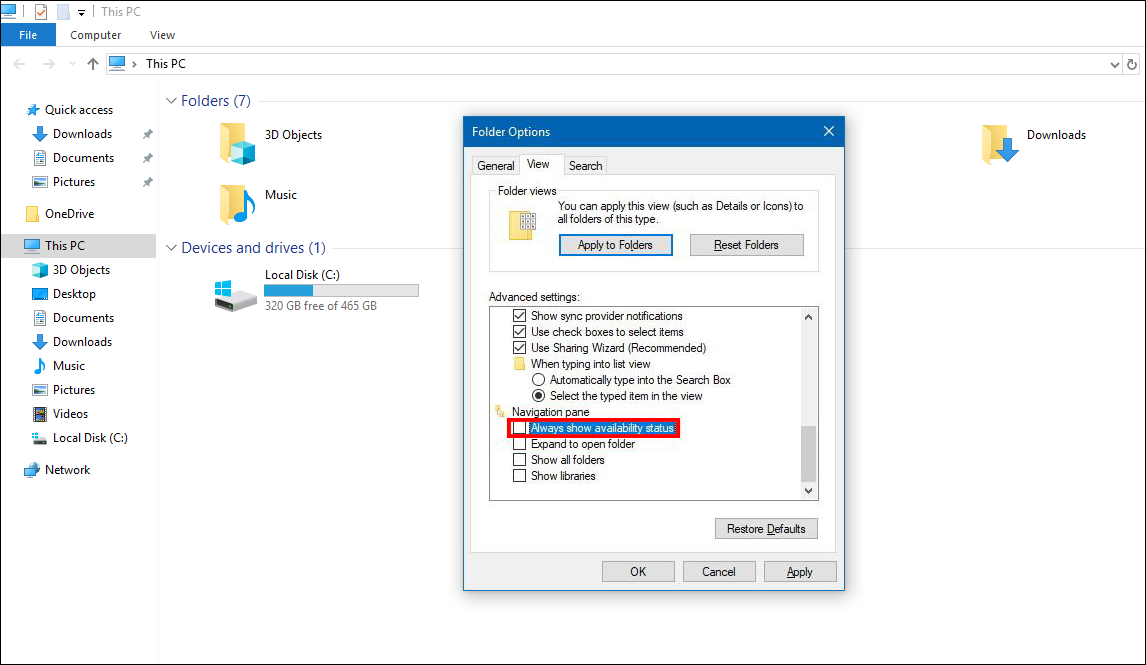 As soon as you make this change, you will see the icon vanish from all folders it was previously assigned to. It will, however, not be removed from internal OneDrive folders, and there currently isn't an option to remove it from inside this area.

To restore the option at any time, simply return to the same location and place a tick back in the Always Show Availability Status box. If you have opened the view tab and can't find the option, you are using a version of Windows prior to 1803 and will need to update. Another article you may find interesting that is directly related to OneDrive is our guide on How to Fix OneDrive High CPU Usage on Windows 10. This isn't a very common issue, however, it does come up from time to time.