As another year draws closer and closer to an end, Facebook will be releasing their annual year in review videos for all users. If you're starting to see your friends 2017 year in review videos but can't quite figure out how to get your own, this guide will show you how to get your very own Facebook 2017 year in review video. #yearinreview2017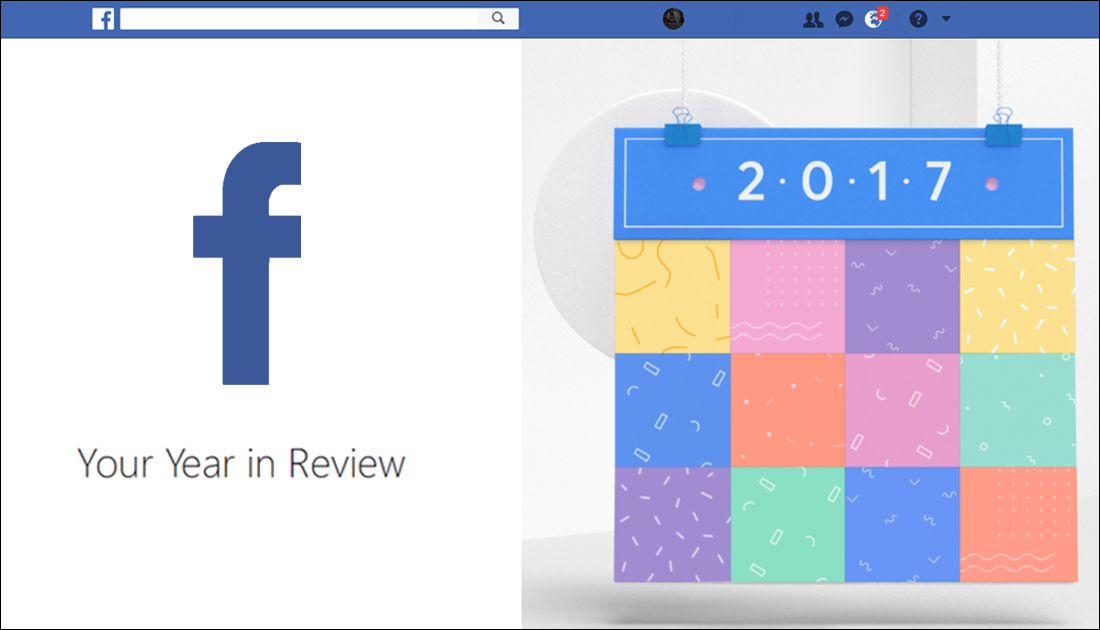 How to View Detailed Activity Such As Photos and Videos Liked By Just About Any Facebook User.
At the close of each year, Facebook gives each and every one of its users the option to create and share their very own personal video summary of the year past. This year, 2017, is no different, with Facebook's year in review video keeping the same winning formula. A video filled with a collection of photos that you have been tagged in as well as photos you have uploaded yourself, plus a random assortment of comments, reactions to posts and new friends you've made in the 12 months gone by.
Just like in all the previous years, the Facebook year in review video is available to all users, however, it doesn't always appear as an automatic option. In some instances, you may need to manually request and create your 2017 year in review video. So if for some unknown reason Facebook hasn't offered you your year in review video, don't panic because we'll show you how to manually request your 2017 Facebook year in review video.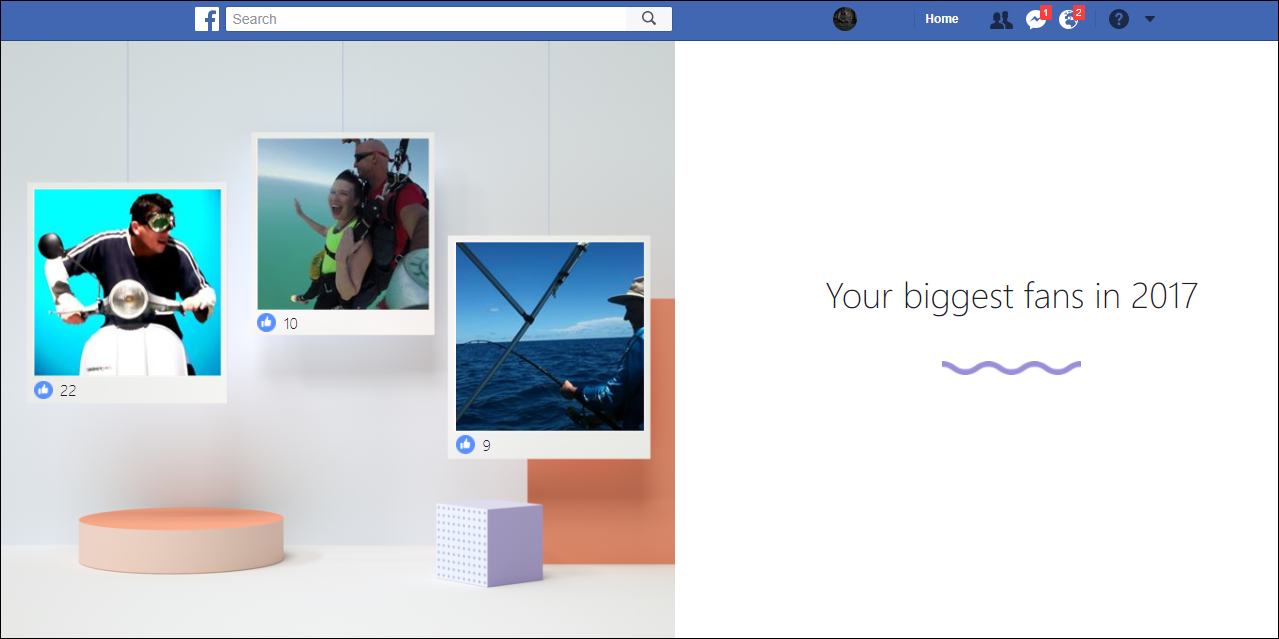 How to Request Your Facebook Year in Review 2017 Video.
To get your Facebook year in review video, you will need to visit the Facebook year in review page. To navigate to this page simply add: /yearinreview/ or /yearinreview2017/to the end of your Facebook homepage URL. Alternatively, you can simply click on the link below to go directly there:
https://www.facebook.com/yearinreview/
Important: If you haven't posted much content on Facebook or haven't interacted with many people throughout the year, you may receive an error message when requesting your video. This is simply because Facebook doesn't have enough content to work with in order to make a video compilation.
When you get to the website, you will be presented with two possible options. The first is that your video will be waiting ready for you to edit and post. The second option is that your video is not ready and is awaiting you to request it. If you are on the page and are seeing the second option, click the blue button Order Video to request your video from Facebook. After clicking order, a message informing you that your video is being processed will appear, letting you know that you will have to wait a few minutes for it to be prepared. (It doesn't usually take more than 5 minutes.) When it's done, if you have navigated away from the page, a notification will be sent to your profile letting you know your video is ready to be edited and shared.
Note: During the waiting period you can close the page or navigate elsewhere it won't affect the video process.
"From the main page displaying the option to order or edit, you can also scroll down to view more information about your year gone by. Things such as the friends you've made, how you reacted to posts and places you visited, the latter of which will be marked on the map"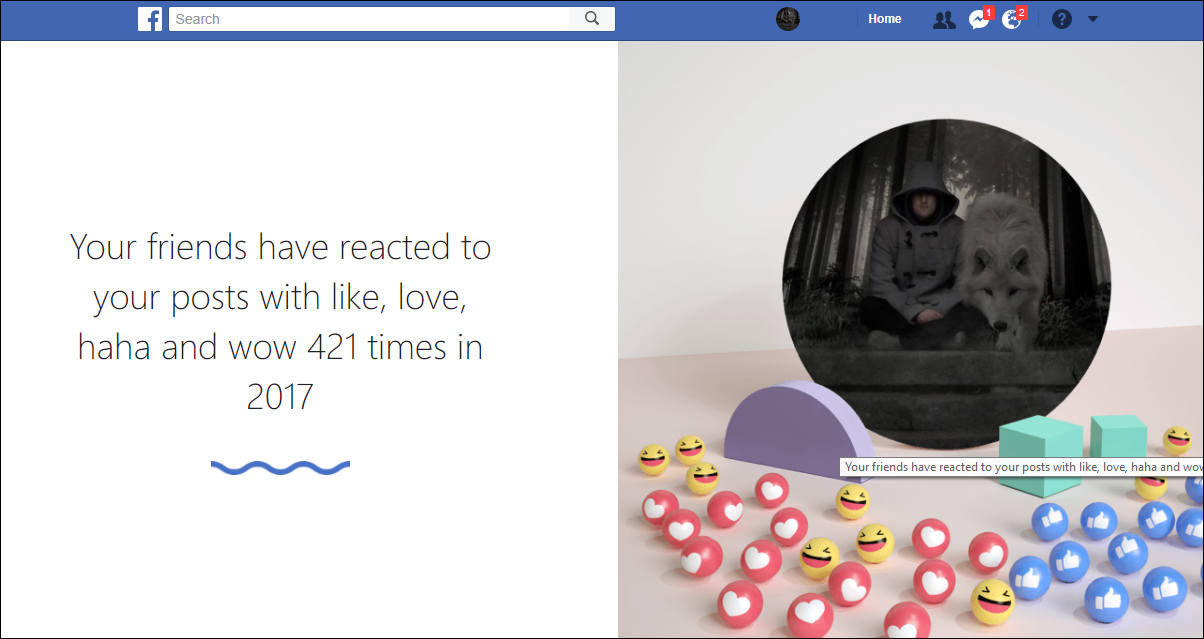 How to Edit Your Facebook Year in Review 2017 Video.
When Facebook has finished putting together your video, if you like what you see, all you have to do is click Publish and your video will be uploaded to your newsfeed, for all your friends to view. If you get your video and don't like it or feel something important was left out, you can click Edit Video to begin the customization process. Here you will find a small window with all the elements of your Facebook profile, simply click the Replace button and swap out what you don't want by adding or removing the blue tick from the boxes.
Once it's all sorted, click Post and add some text and/or emojis to your post. Before you finalize your video for the final posting, make sure you check out the privacy and the audience you are sending the video out to. Once that's done, all you have to do is click Post and watch the likes and comments roll in. Facebook Year in Review is always a fun way to look back on the friends you made and places you visited in the year gone by.

Note: As always, Facebook's year in review videos roll out to each country slowly, so if you can't get yours straight away, keep checking back every few hours or days. Facebook uses this staggered release method to avoid crashing their servers.