If you are using OBS and have messed up your layout and can't quite get things back to normal and just want to start again from the default user interface. This article will show you how to quickly and easily reset the OBS UI to default settings without losing all of your audio and video configurations.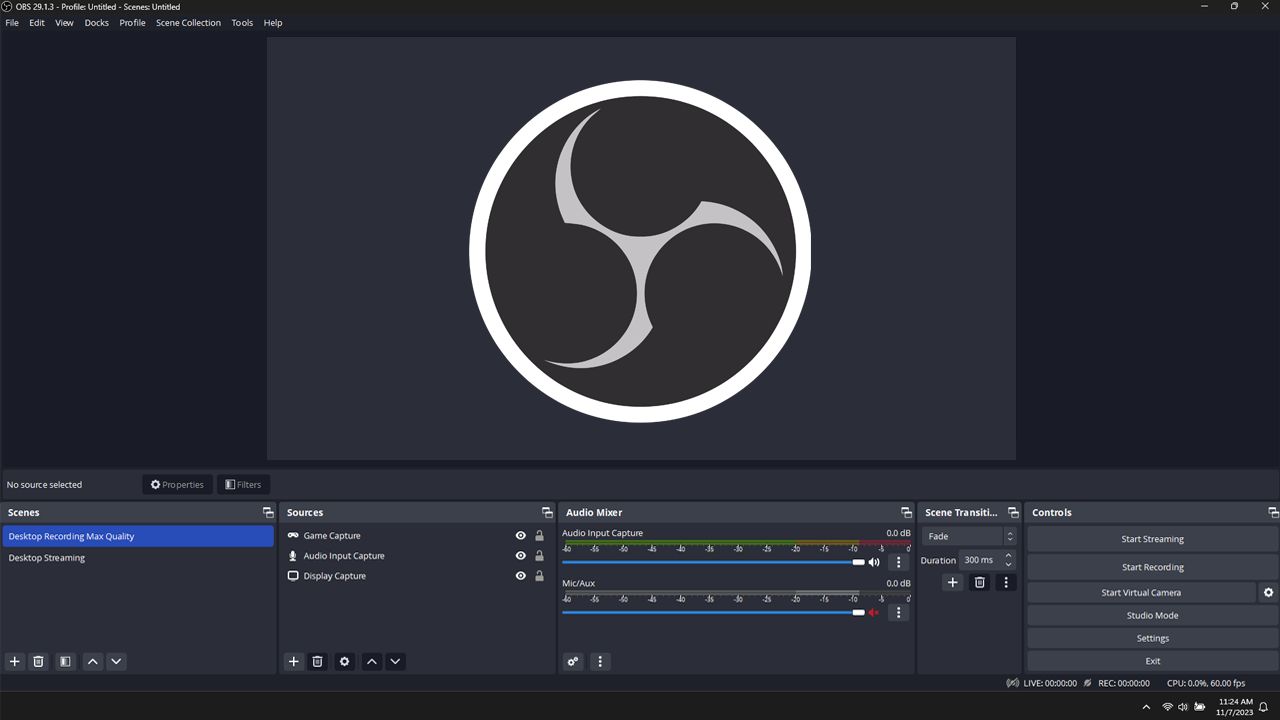 Related: How to fix OBS Error: The procedure Entry Point IsWow64Process2 is not located.
OBS, Open Broadcaster Software is the go to tool for live streaming, recording, and broadcasting content in general. It offers a wide range of features, customisation options and plugins, making it an excellent choice for content creators. The only problem with OBS is that it can be a little overwhelming for new people, especially if you are in the process of configuring your UI. Thankfully, there is a quick and easy way to reset the UI without losing all of your other settings, audio filters etc.
Why Reset the OBS Interface?
There are several reasons why you might want to reset the OBS user interface even if it isn't just because you can't get the layout back to how you want it.
Resolve Technical Issues: OBS can sometimes encounter technical glitches or bugs that affect the user interface's performance. Resetting the interface can help resolve these issues.
Customization Overload: Over time, you may have made numerous customizations to your OBS layout, scenes, and sources. If you feel that your setup has become cluttered or confusing, a reset can help you start with a clean slate.
Learning Curve: If you're new to OBS and have made changes that you're unsure about, resetting the UI can be a helpful way to return to the default settings and familiarize yourself with OBS's core features.
Backing up your OBS Scenes & Profiles
Although resetting the OBS user interface won't reset all of your scenes and settings you may still want to export your settings just in case. It's always best to be safe than sorry. To do this, click Scene Collection at the top of the window then select Export. Give the file a name then save it to a safe location. You can also do this for Profiles if you need to.
How to Reset the OBS User Interface (UI)
Resetting the OBS User Interface (UI) is a quick and easy process that will only take a few seconds to do. Once OBS is open, click View > Reset UI. As soon as you click the option the UI will revert back to default settings. It won't ask you to confirm the change, it will just happen. The good news is that all of your filters, and other OBS configurations will be unchanged. The only thing that will reset to default is the physical appearance of OBS.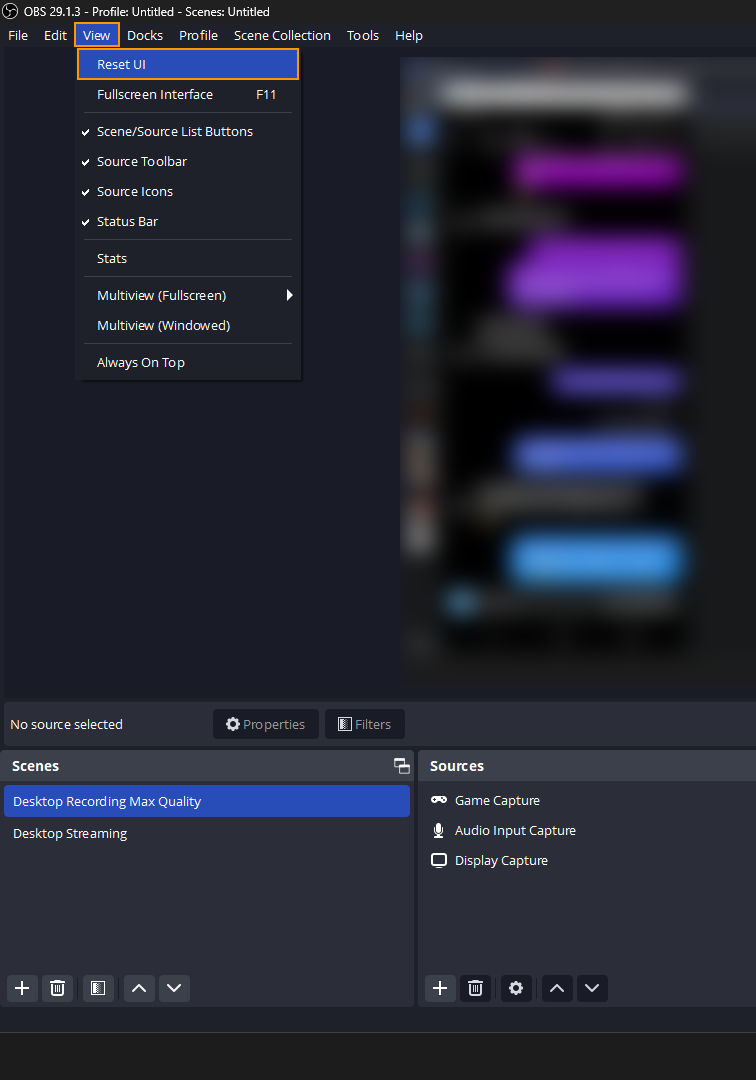 If you are having other issues with OBS or even StreamLabs, make sure you check out our full list of troubleshooting guides here. They cover just about every topic you'll encounter.