If you have made a backup of your Windows 10 operating system state using the built-in Windows tools found in the file history section of the control panel. This guide will show you how to restore that image file, restoring your system to its previously saved state.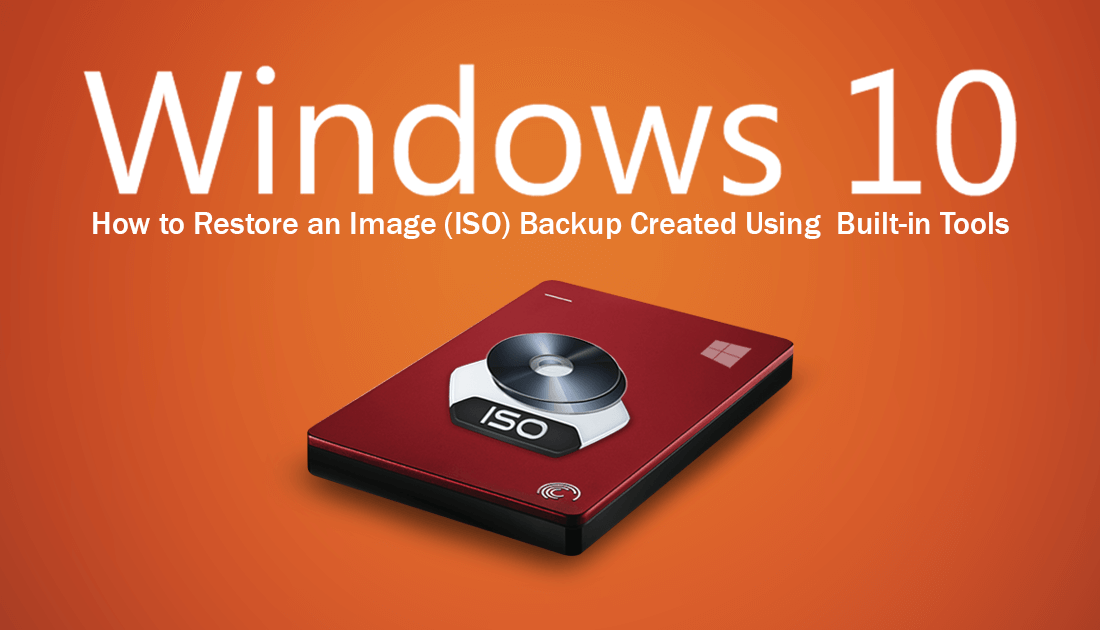 How to Mine Video Games With Your Graphics Card.
Although it isn't the most popular tool for creating a backup image of your operating system, Windows 10 does have a tool that allows you to quickly and easily create a full system image backup. If this is the first time you've heard of the tool, you can check out our full article on how to use it to create full Windows 10 image (ISO) backups below.
How to Create Full Windows 10 Operating System Images Using Built-in Tools.
If you've already created a backup image of your operating system using Windows built-in tools, you'll find a full list of instructions on how to restore the backup image below.
How Do You Restore a Windows 10 Image (ISO) Backup?
To start the process of restoring an operating system image backup on Windows 10 you will first need to connect the drive which is holding your backup to your computer. Once the drive is connected, restart your computer into the Advanced Startup Menu. If you've never done this before you can find instructions here.
When you are on the main advanced startup options page, click Troubleshoot > Advanced Options > System Image Recovery.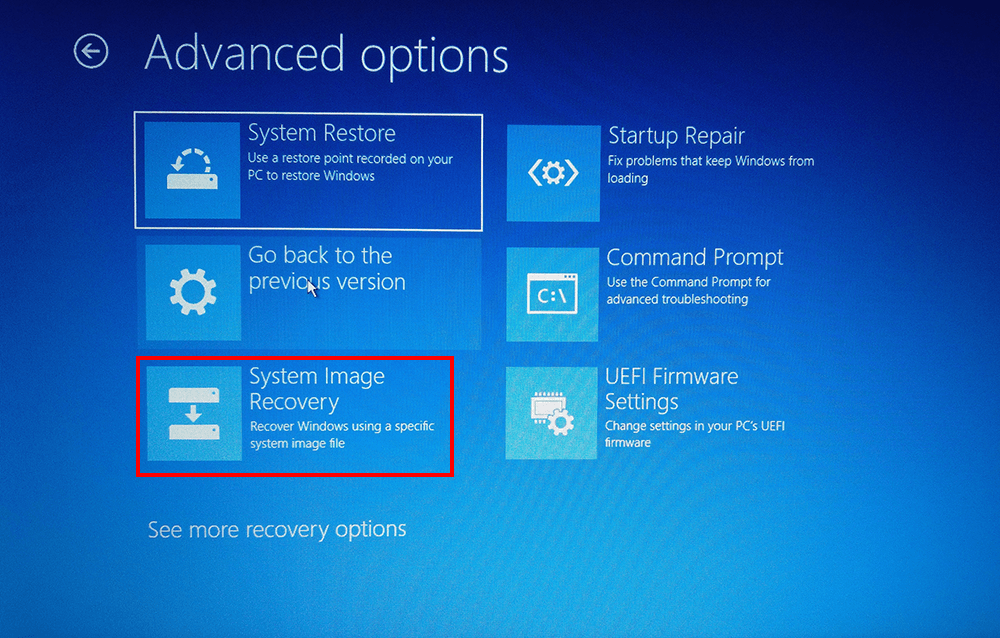 Upon clicking System Image Recovery, your computer will do a small restart then boot to a new screen where you can start the restoration process. The first screen you encounter will require you to select your user account then enter your password.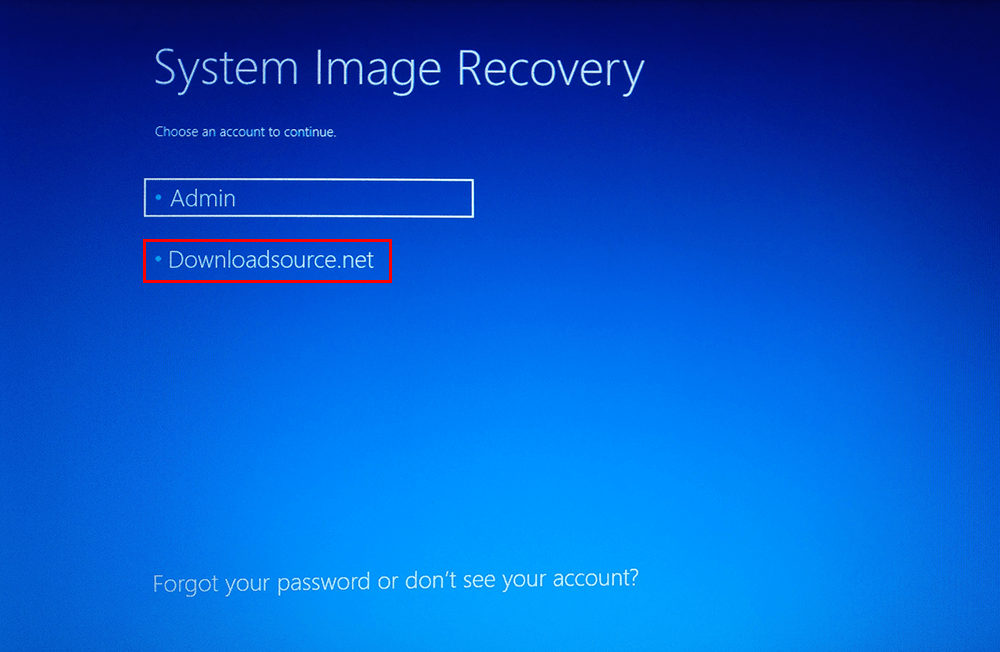 Once you have done this, you will be taken to a new screen with two options. If you only have one image backup the first option will work fine, however, if you want to choose a different backup you can choose the second option, Select System Image. Whichever option you choose, Windows will automatically detect any image backups connected to your PC so simply choose the one you would like to use then follow the prompts shown on screen.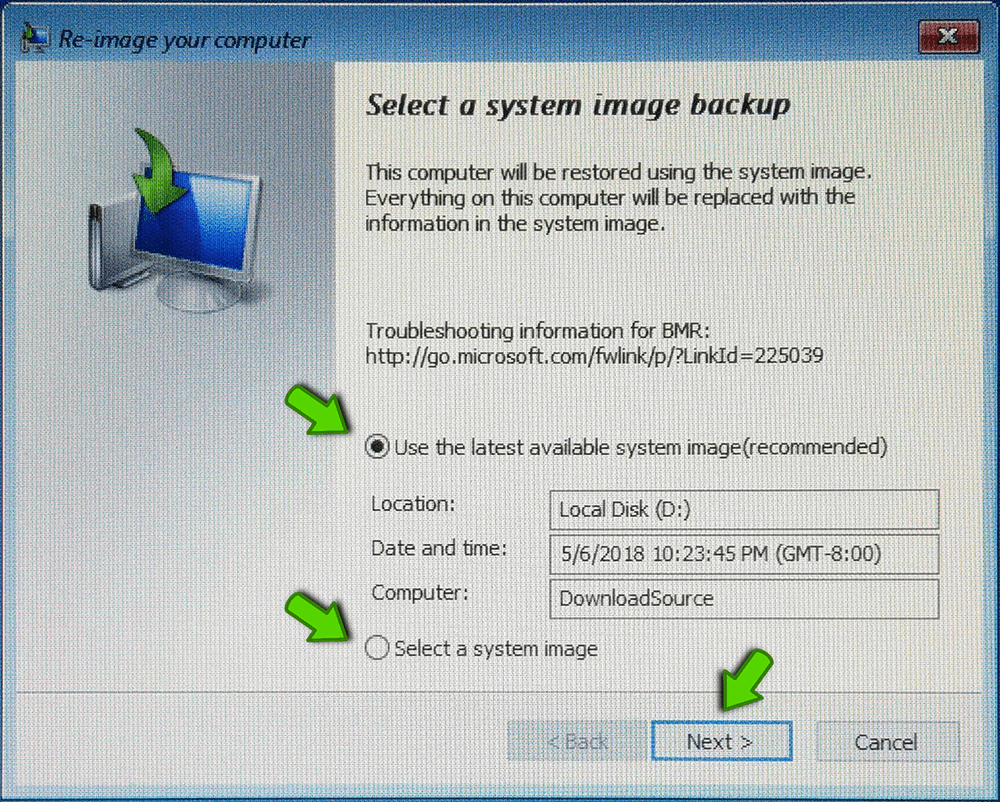 When you get to the Choose additional restore options screen. Choose the top option if it isn't grey out. If it is greyed out it generally means your system is still partitioned in the same layout as the ISO file so you won't need to make any major changes. If you want to though, feel free to click Advanced and customize your installation.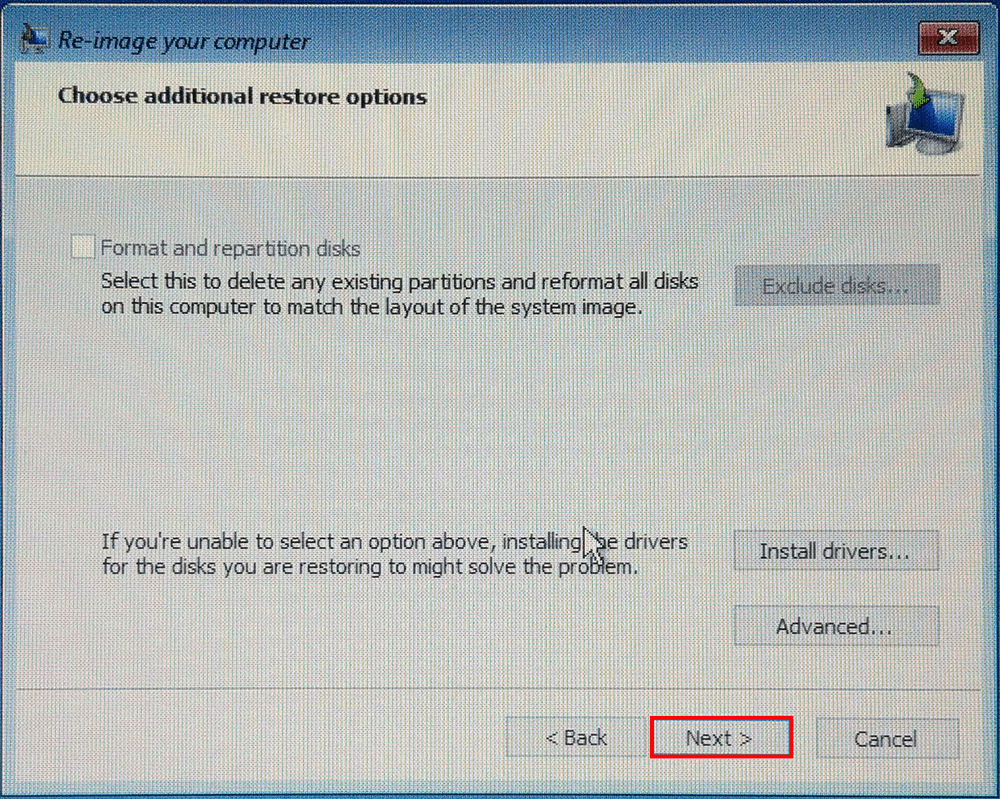 From here on out, the rest of the installation process is straightforward, so follow the instructions given by Windows to complete the setup. Depending on how big your ISO file is will determine how long the process takes.