Performing a root allows to give us administrative rights and significantly extends our configuration and device personalization choices on an Android device. There are a plethora of applications which require the device to be rooted in order to work properly. Unfortunately, performing a root is not always that easy, luckily, there is a simpler solution - Kingo Android Root, an application for rooting Android devices.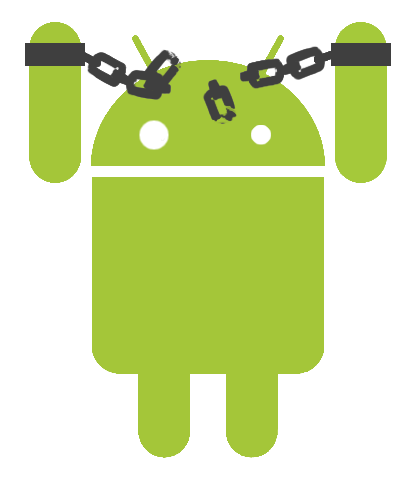 Before, we had to look for an individual rooting method for each and every smartphone model. However, it seems that tables have turned, and all thanks to a free program Kingo Android Root. This application automatically detects your device, downloads specific drivers and files required for a root and then performs it with a single click on your mouse.
We tested the application on quite a few models of smartphones and it seems fair to say that Kingo Android Root works perfectly with models with a high price tag, such as Xperia Z and Galaxy S3, as well as with "middle-class" devices. The program was also able to root a Chinese "No name" smartphone which we bought on the Internet for that purpose. Furthermore, Kingo Android Root does also allow to remove an existing root (unrooting) and re-root a device.
The program is incredibly simple to use - all you have to do is to launch the application and follow the instructions on the screen. The first step is connecting a smartphone to the computer with a USB cable in debug mode. "USB debugging" can be found in the Android settings tab "For Developers".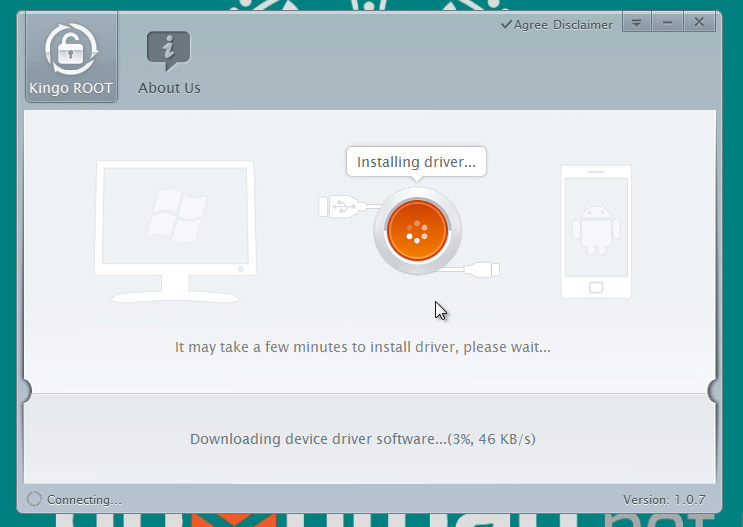 Once you have connected the smartphone, Kingo Android Root starts the process of installing the drivers. During the installation, you will have to unplug your smartphone for a moment and then plug it to the computer once again. You will be informed about it with messages "Disconnect your device" and "Reconnect your device". There might be some system messages (in "clouds") about errors or faulty driver installation, but you should ignore them and only follow the instructions from Kingo Android Root.
When you have installed the drivers correctly and your device has been detected, Kingo Android Root will display information about your device's model and root status. To root a device that has not been rooted at the moment, you have to click the red "ROOT" button. The program will start the process of copying files and scripts, and then it will root your smartphone or tablet.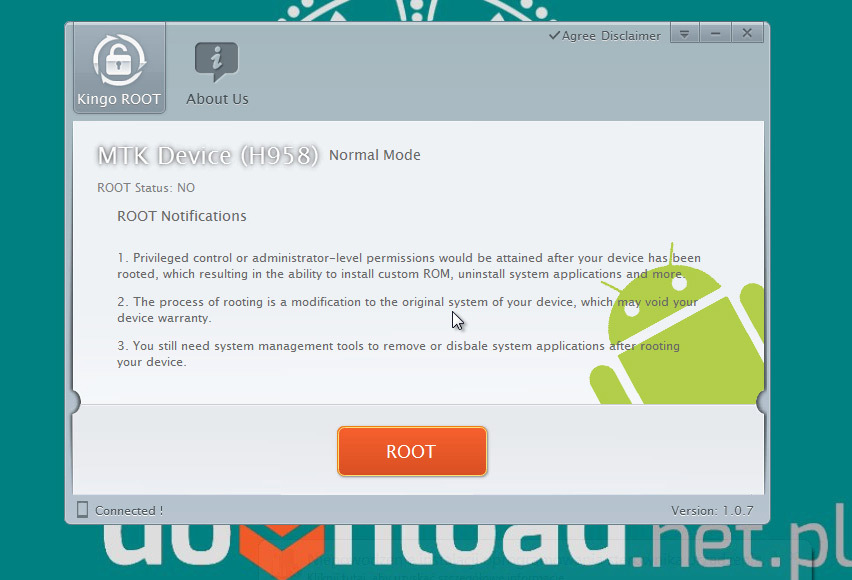 Once the device has been rooted, the status will change from "No" to "Yes" and you will gain two new options. The first one is "Remove root" which allows to remove root from the device, bringing it back to its state before modification. The other one "Root again" allows to root the device should the current root not work properly.