In August, Instagram introduced 'Instagram Stories' as a way to share all those fascinating moments of your day. Not just the ones you want to keep on your profile. A clever little feature originally appearing on Snapchat. Fast forward a few months and they are at it again. Instagram now has another brand new super original feature.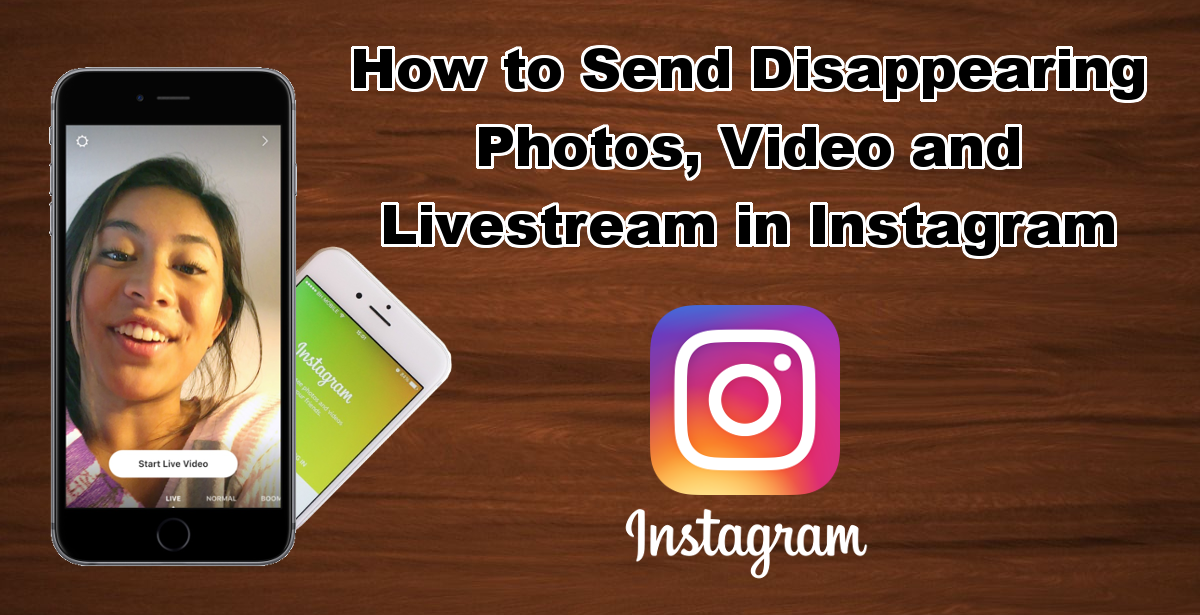 How to Use Facebook Messengers "My Day" Function.
The concept of disappearing images and videos 'Snapchat's' original model of timed, self-destructive media, famously called snaps, has been around since 2011. This concept grows in popularity more and more each year, with other social media giants such as Facebook and Instagram implementing similar features regularly. Scrambling to take their share of the Snapchat money pie.
For those not familiar with the concept of snaps and Snapchat in general, snaps are images that are only viewable for a short period of time, which is set by the user and sent to anyone on their friends' list. If you're a proud Instagram user, you now have the same options at your disposal.
How to Use Disappearing Photos and Videos For Groups and Friends in Instagram.
To get started using the new feature, you will have to make sure your app is fully up to date. If you are using an older version of the app and are getting images from someone who has already upgraded to the latest version you will not be able to open them. (once you update, however, they will be available for viewing)
Ok, so you now have the latest version of Instagram, swiping right will open your camera, allowing you to take a photo or video. Once you have the shot you want, tap the white arrow in the bottom right corner to send it privately, either to one person or several.
If you are more inclined to send your snap to the world, you can choose a group or create one by tapping the NEW GROUP tab and picking the people you wish to add. (You also have the option to name your groups) Unlike standard text messages in direct chat, these photos and videos will disappear from your friends' inboxes after they have seen them.  Currently, the timer is about 15 seconds, something that will most likely be adjustable in future updates.

The same occurs in the Instagram version of disappearing pictures and videos as it does in Snapchat. If your friend, mistress, or whatever the man equivalent of mistress is, decides to betray you and take a screenshot, you will get a notification.  
Note: It doesn't matter if your account is set to public or private, you can only send disappearing photos and videos to people who follow you. 
Note: Something else to be aware of is if you send a video and someone takes a screenshot of a certain frame you will not be notified. 
How to Use Live Video on Instagram. (Live Streaming on Instagram)
Shooting Live videos isn't available just yet via the official sources however it's still possible to understand how to use it. Going Live is simple, swipe right from the main screen to open the camera, at the bottom tap the Start Live Video button and start sharing, you have up to one hour of share time before you will have to start again. Your friends and followers will see a notification of when you go live so they can tune in. Whilst live, you can pin a comment for everyone to see or turn it off completely. The choice is yours.