If you are searching for a way to set Live Wallpapers (video wallpapers) on Windows 10. This article will show you one of the best ways to do so. As Windows 10 doesn't support this feature by default, we'll be using some easy to use third-party tools, so follow along as we guide you through the process.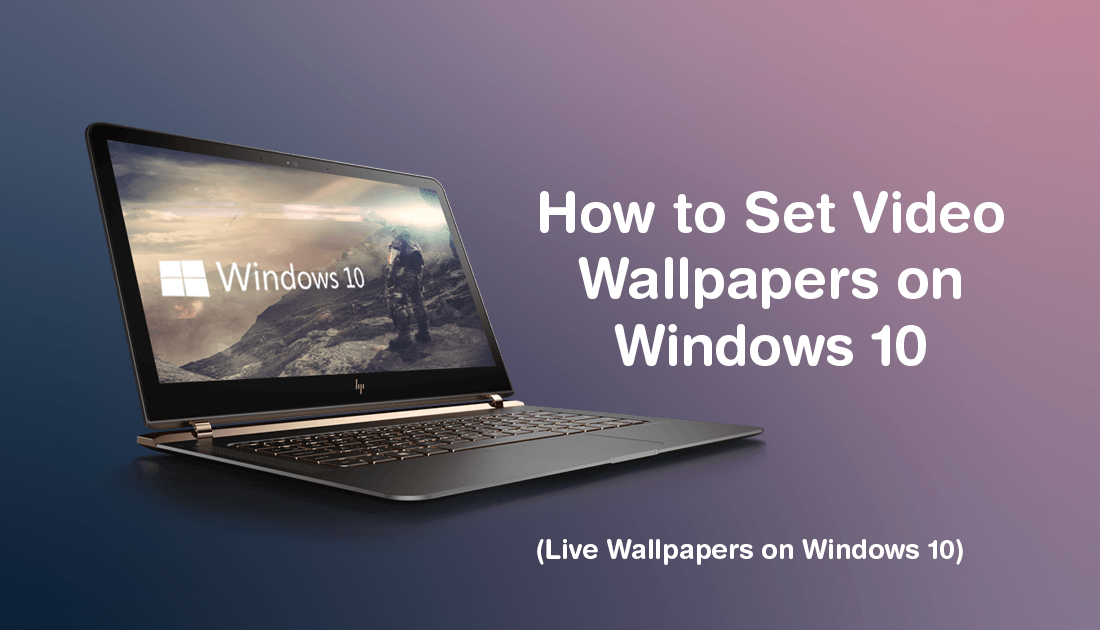 How to View Program and App Power Usage From the Task Manager on Windows 10.
Live Wallpapers have been around for quite a long time on Android devices and allow you to set animated video backgrounds as your home screen background, instead of static images. Although Live Wallpapers look amazing on mobile devices, they do use a considerable amount of power so most people quickly abandon the idea in favour of battery life.
What a lot of people don't realise however is that you can actually set Live Wallpapers on Windows 10, which is a lot more practical as power drain isn't as much of an issue. Obviously, if you are using a laptop or surface device, you may want to consider when you use Live Wallpapers but for anyone using a desktop PC, they look fantastic and aren't affected by power drain.
Although power drain isn't an issue, Live Wallpapers on Windows 10 do use extra system resources, Ram & GPU for the most part. That being said, if you aren't gaming or doing any video or image processing you won't notice the change.
Related: How to Stop Video Paused. Continue Watching? Notifications on YouTube. (Stop YouTube Randomly Pausing Playback)
How Do You Set Live Wallpapers on Windows 10?
Seeing how Windows 10 doesn't support live wallpapers officially, you'll need to use a third-party program called Desktophut. When you get to the Desktophut homepage click the big Download App icon, then select Windows 10 as your operating system. This will download the Windows installation client for your PC.
Important: Before you go ahead and install the program, read through the installer carefully and decline the invitations to use the bundled software. If you don't do this, you'll install Brave browser (actually a decent web browser) Avast (not so good antivirus), and a few other programs you don't need.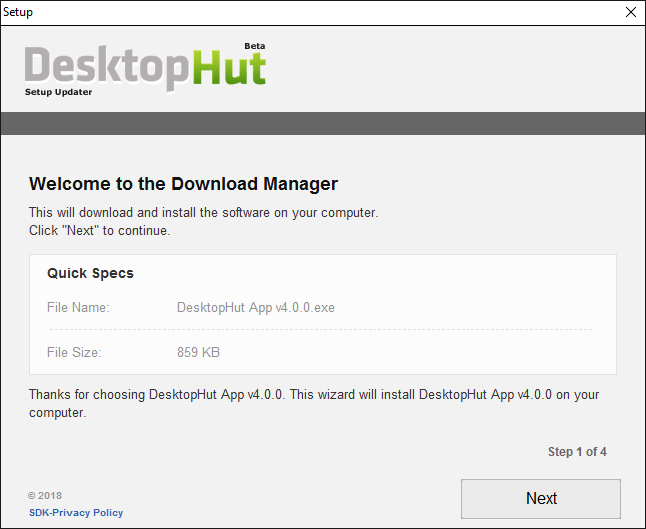 Once you have gone through this, you'll get a DesktopHut App v4.0.0.exe file (your version number may be different) in the same folder as you downloaded the client too. Next simply double-click the new .exe file and install Desktophut.
When it is installed, open it and click Select Live Wallpaper, this will open a File Explorer window which will allow you to add a range of different video file types as Live Wallpapers. (Once set the zombie wallpaper example in the middle won't update to a thumbnail of your chosen file) Now simply click Play on the left to enable your Windows 10 Live Wallpaper.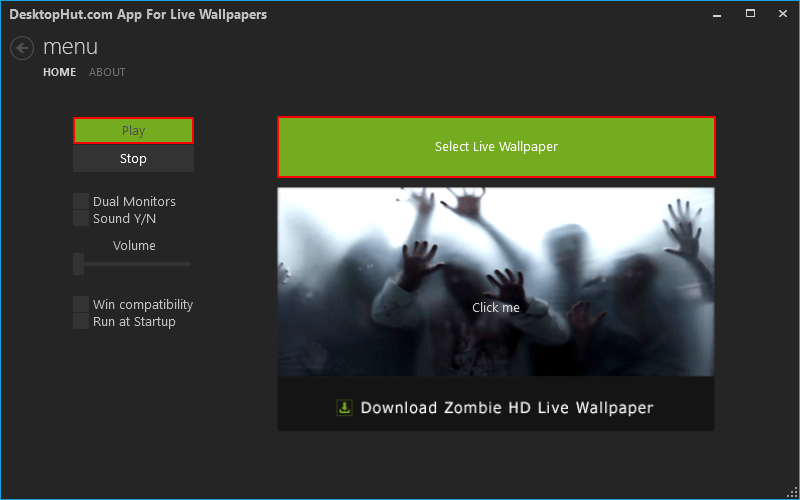 Note: Don't bother trying to using the link to the zombie wallpaper as it doesn't have an active download anywhere, at least at the time of writing. If you want it, you'll have to use another source.
Desktophut also has a decent range of Live Wallpaper content you can use should you currently have nothing of interest on your PC. As a general rule, I suggest using the smallest video looped file you can as it will save on system resource usage and space. Just remember that image resolution is important if you want a nice crisp image playing on your desktop.