Starting today YouTube is officially launching its new sharing feature that allows users to share videos and chat with friends all from within the YouTube app. The feature has been testing in certain regions around the world for some time, however, it's now being rolled out to the rest of the world. If you'd like to know where to find the new features and how to use them this guide has all the information you need.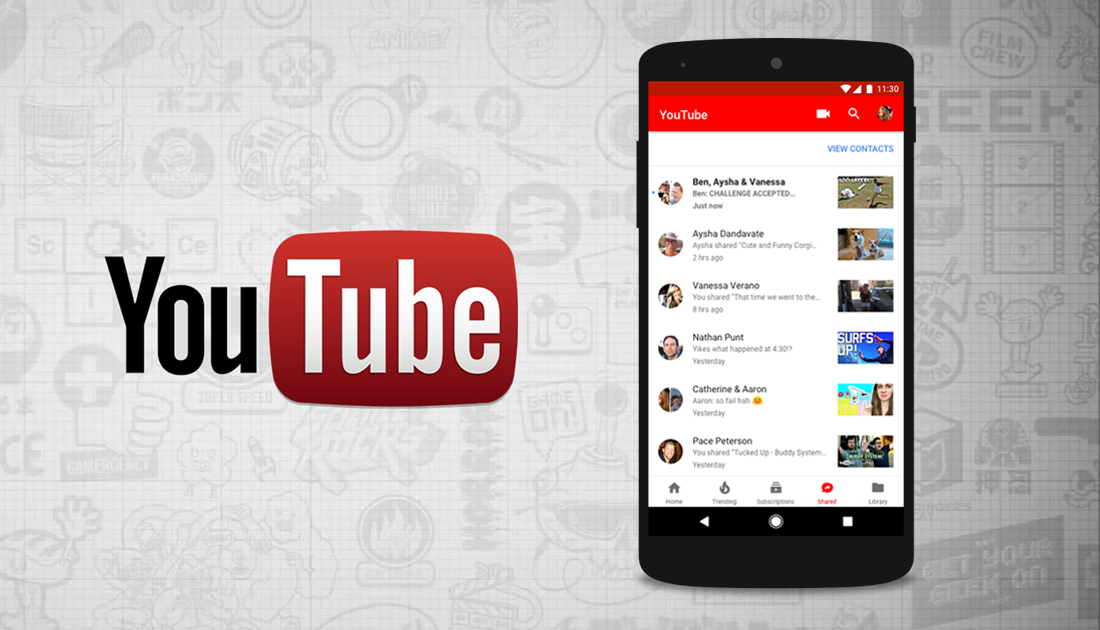 How to Deal with Unwanted Factory Apps and Bloatware on Android Devices. 
After spending an unusually long time testing in Canada and some parts of South America, Google has finally released their updated YouTube app to the rest of the world. Although the new features are to be rolled out internationally as of today, you may need to wait a few days for the update to make it to your part of the world.
These new additions to the YouTube app add a completely new experience, transforming the popular app from solely a video service, into a communication platform, you are either going to love it or despise it. The main reason for Google to add a chat interface to YouTube is to keep users within their service, rather than sharing links and content out to other services like Facebook, Snapchat, WhatsApp, and Instagram.
If you have already had some experience using the app and its new features during the test phase, you may notice some differences in the new release, with slight changes having been made to the (UI) User Interface. These modifications include changes to the way the chat interface displays content for users. Video now sticks to the top of the chat when scrolling down, they have also introduced the ability to allow replying and chatting while users are watching a video, for now, though the YouTube chat feature doesn't include emojis.
How to Use YouTube's Chat Features and Video Sharing.
Using the new sharing and chat interface in the YouTube app is super simple and is the same on both iOS and Android devices. In order to get access to the feature, you will need to make sure your Youtube app is fully up to date. Once you have updated your Youtube app to the latest version, open it and find a video you would like to share.
When you have found a video you would like to share with friends, tap the share icon on the video and you'll be shown the option to share directly through the YouTube app, using your contacts. To add contacts, tap the add contacts icon, the app will then ask if you want to add people from your phone book or send an invite to them via a link.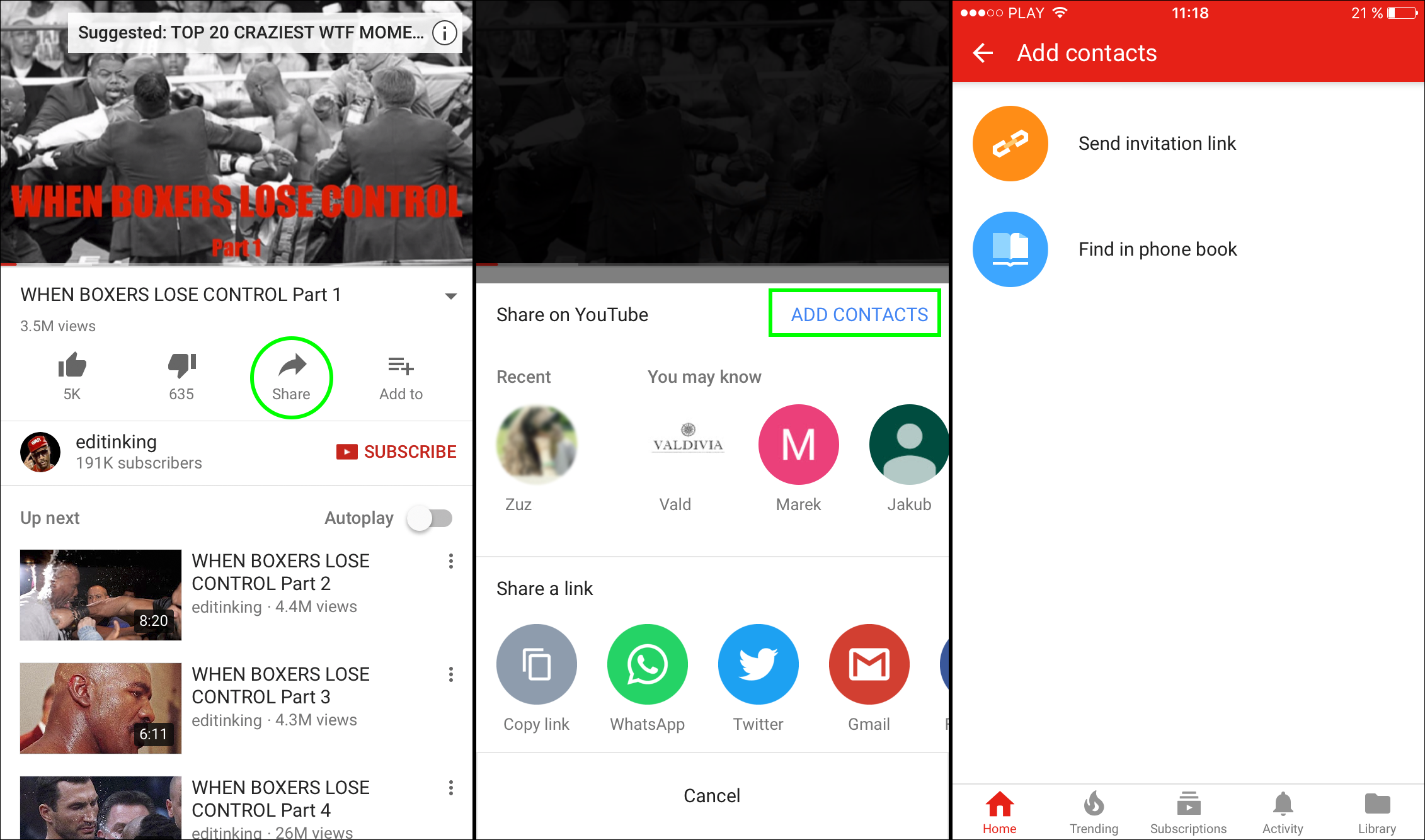 Note: Sharing is limited to 30 people at a time.
For the time being, the phone book import option won't show whether contacts are currently using the YouTube app. Instead, it uses the "Add me as a contact on YouTube method" You may also use the suggested contacts feature, which is compiled using information gathered from people you interact with on YouTube and other Google services, including email. Once your invite is accepted, you can freely share videos back and forth and chat with contacts. To view and manage all your conversations, just use the newly added Activity icon on iOS or Share icon on Android. (it's in the same place just named differently)