With video games constantly growing in size, downloading them is starting to take longer and longer, even with Internet connections in most countries getting faster (Sorry Australia). If you own an Xbox One console and prefer to use digital game downloads, this guide will show you how to start your console downloading games from your Phone, so they'll be ready to play when you get home.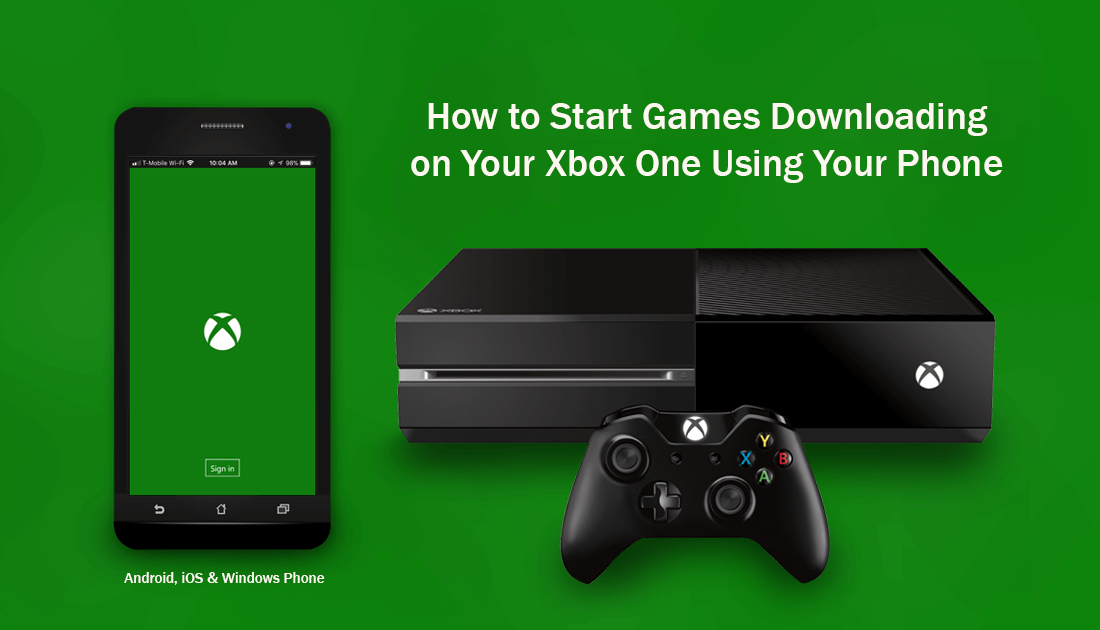 How to Stop All Notifications While Watching Netflix, Movies, Videos, Etc on Xbox One.
Before you can start using your phone to make your Xbox One console download games, there are a few prerequisites you need to make sure you're aware of. The first is that this only works for digital copies of games. The second is that you will need to have your console configured to Instant-on mode. If you are using or are willing to use these options, you can start games downloading on your Xbox One from anywhere, so long as you have your phone handy or a web browser.
How to Set Up Your Xbox One Console to Start Game Downloads Remotely.
To begin, you will need to make sure your console is configured correctly, so head to the following location: Settings > All Settings > System > Updates. Here, make sure Keep my games & apps up to date is enabled.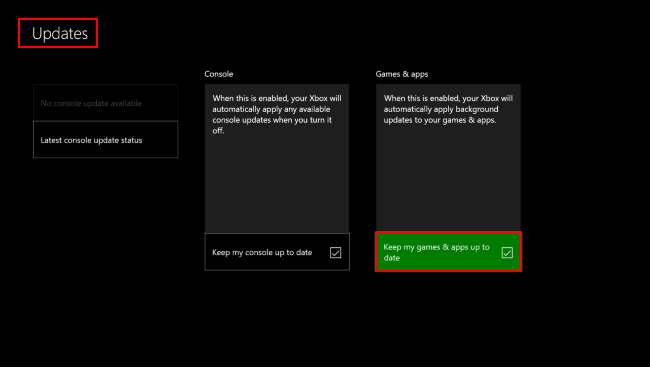 Once you have that option enabled, go to Settings > All Settings > Power & startup > Power mode & startup and make sure you have your Xbox One is set to 'Instant-on' power mode. This basically puts your console into a similar mode to sleep, leaving only specific functions active, background downloads being one of those features.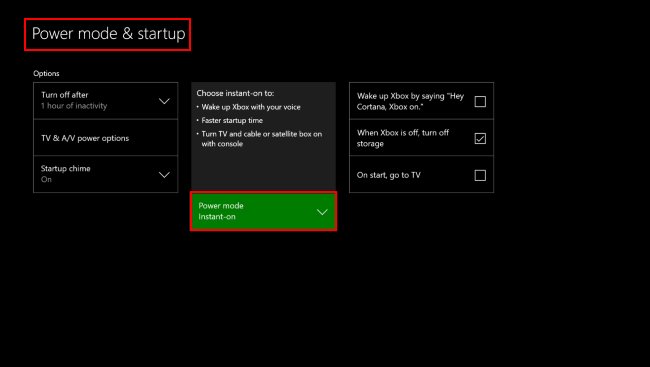 Note: Don't set it to Energy-saving mode as it will be completely shut down, preventing remote game downloads from working.
You also need to make sure you are signed into your Xbox One console with the same Microsoft account you plan to use on your phone.
How to Set Up Your Phone to Start Games Downloading on Your Xbox One Remotely.
First up, you will need to make sure you have downloaded the Xbox App from your corresponding app store. (Formally known as Xbox Smartglass)
Once you have the Xbox app downloaded and installed on your Phone, sign in using the same account you are using on your Xbox One console. Next, tap the menu button in the upper left-hand corner, then tap Store to view the Xbox Store. Now search for the game/games you would like to download and install on your console. You can either purchase a new one, download a previously purchased game or grab a free game, the choice is yours. Finally, just tap the Install on Xbox One option on the page to start the download.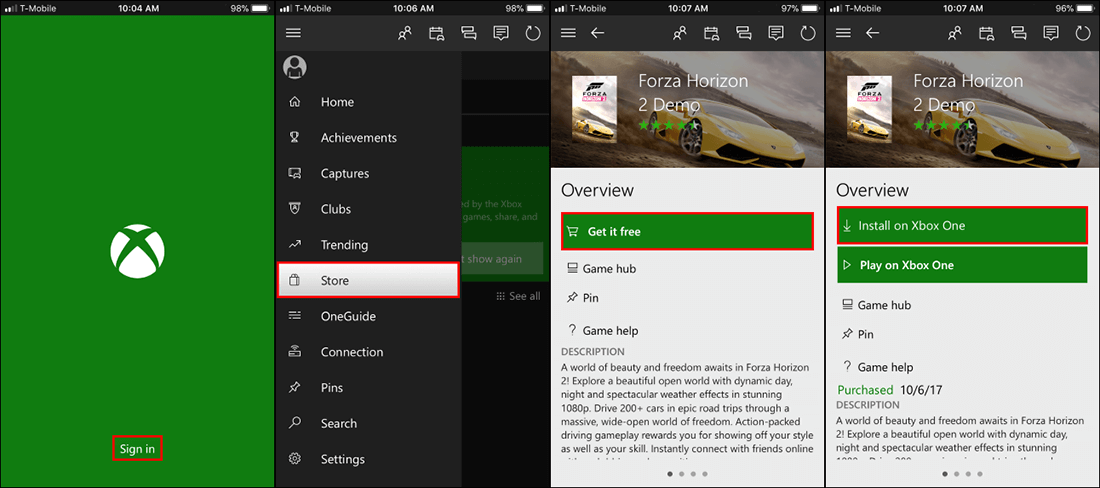 How Start Games Downloading on Your Xbox One Remotely Using a Web Browser.
If you don't have access to a phone or just want to use a browser instead, you can do the exact same thing, provided your console has been configured correctly using the steps shown above. Simply go to Microsoft's Xbox Store, sign in with your Microsoft account, (the one you use on your console) Search for the game you want, then click the Install on Xbox One option. Of course, you will need to purchase the game prior to Install on Xbox One being visible...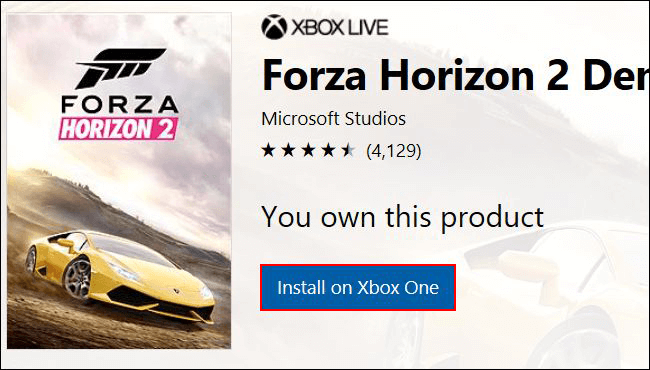 What if the Download Doesn't Start?
If the download doesn't start, there are a few possible problems. The first is that you have configured your console incorrectly, so review the first step. If that is correct, your console may have lost connectivity to the Internet or the Hard Drive is full.