Too many pop-ups and constant notifications can become quite annoying on any device, especially when you're trying to immerse yourself in content. For all the Xbox One users out there, we've put together a quick guide showing you how to disable/turn off all notifications that appear during all video playback, including, Netflix, movies, tv shows.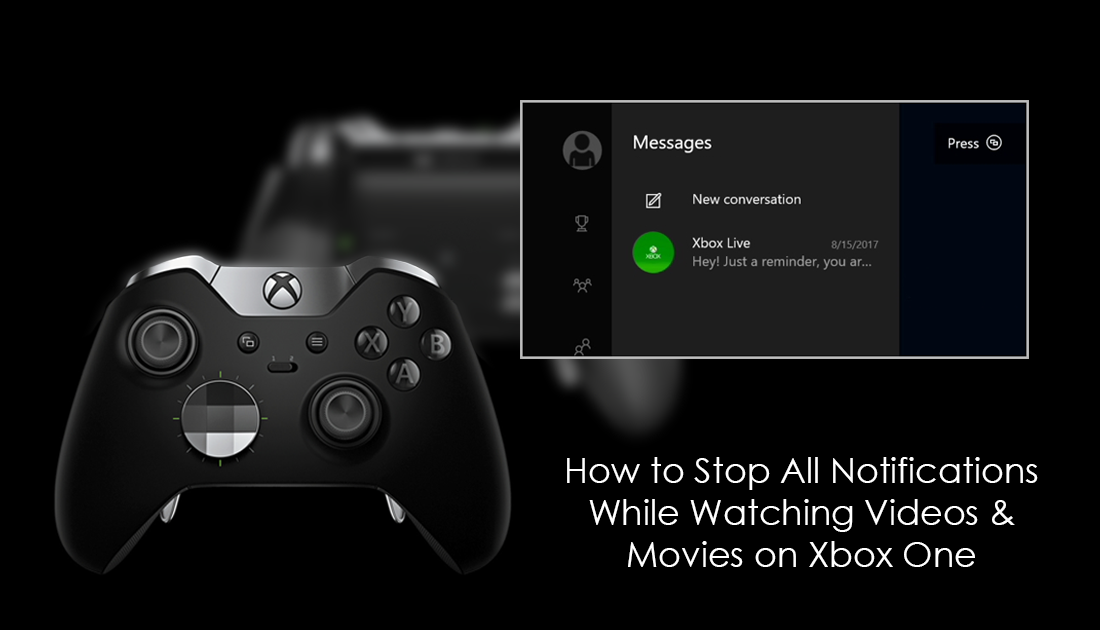 How to Setup and Use Xbox Play Anywhere.
Notifications and alerts on smartphones, tablets, watches, gaming consoles and countless other devices are a great way to make sure you don't miss a moment of action or important gossip. But what happens when you just want to get away for a while? Just sit back, relax, have a beer and catch up on your favorite tv show. Thankfully, most developers are aware how quickly notifications can become spammy and have started to incorporate notification management settings.           
You may not be aware of it yet but Microsoft's Xbox One console also features notification management, which allows you to customise when and how some notifications are displayed on your machine. If you haven't extensively explored the settings menu and stumbled upon the option, you can find all the information you need to stop notifications showing while watching video content on your Xbox One console below.
How to Disable Notifications When Watching Movies and Videos on Xbox One.
There are several different options available on Xbox One for notifications. To find the main notifications settings menu go to Settings > All Settings > Preferences > Notifications on your Xbox One Console.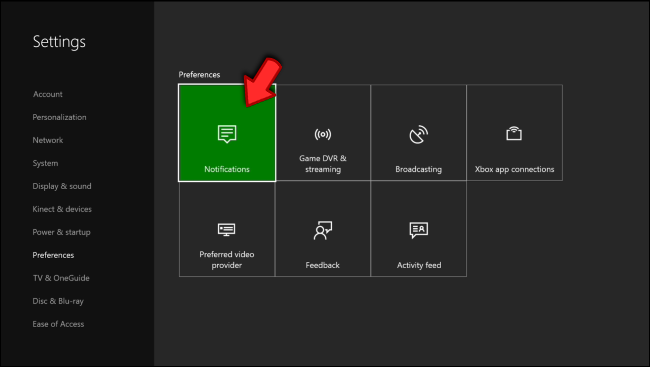 Here you can disable 'All' notifications by removing the tick from the Notifications on checkbox. This means you will no longer receive any notifications.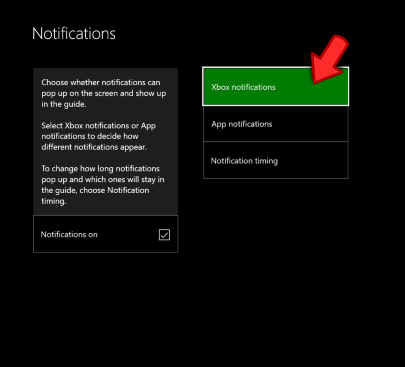 To only disable notifications whilst watching video content, go to Xbox Notifications. On this screen, you will see a list of notification categories: Friends & broadcasts, Achievements, Messages, Incoming calls, and System. Within each of these headings, there are additional options and settings. Unfortunately, you will now need to go through each of these headings and settings and make sure you have placed a tick in the Hide pop-ups during video checkbox.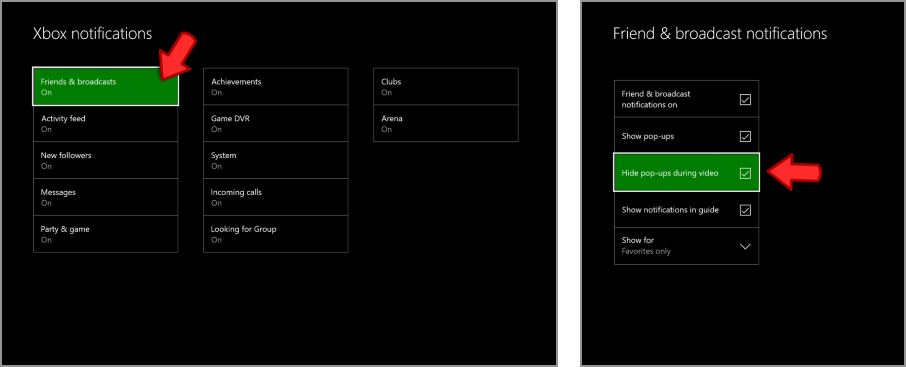 Even with notifications and popups disabled, you can still check the Notification area at any time to view any notifications you may have missed while you were watching a movie/video. Obviously, there are countless ways to personalize which pop-ups and notifications you receive, so it's best to play around with the settings here and work out what's best for your own needs.