CCleaner is one of the most popular Windows registry cleaners on the market, giving you a quick, easy, free way to keep your computer in tip-top shape. Sadly the latest update (5.45) has introduced a new feature called Active Monitoring, which among other things, actively collects system data to feedback to Avast. Although the feature is enabled by default and disable resistant, it can still be removed, so follow along as we guide you through the process.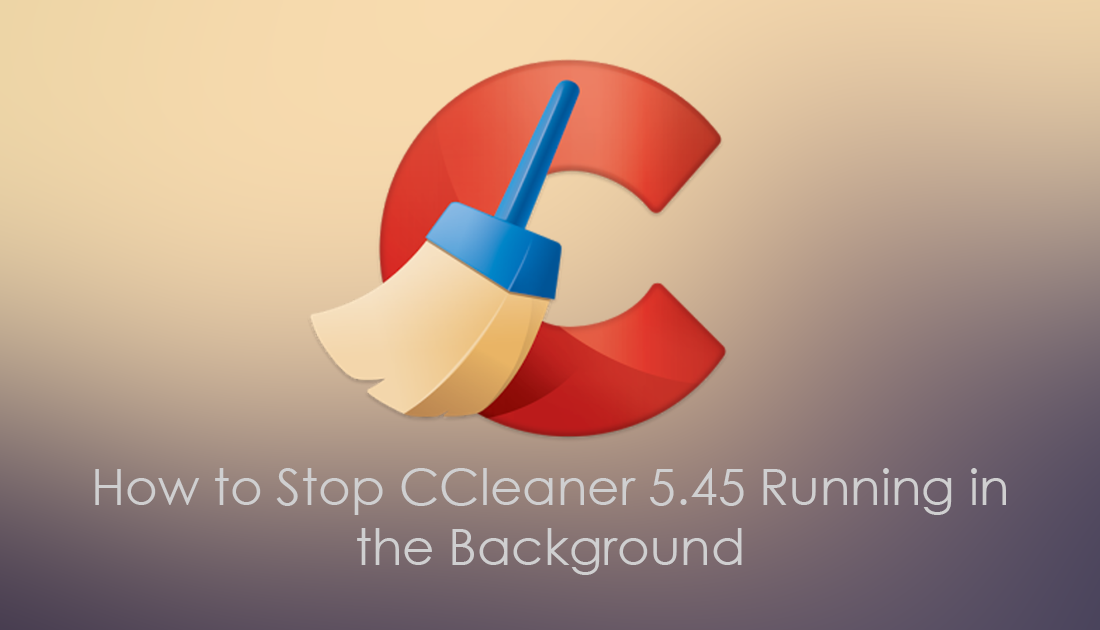 How to Fix Microsoft OneDrive Not Installing on Windows 10.
As mentioned in the introduction, CCleaner is one of the best registry cleaners on the market and has a ton of other tools to help keep your system clean and organized. Sadly though CCleaner has recently updated the free version to now include Active Monitoring, a new feature to monitor your system and provide notifications for updates as soon as they become available.
Although this may seem like a helpful feature, its main purpose is to gather and send user system data (anonymously) to Avast, their current overlords. Apart from this, CCleaner Active Monitoring doesn't really provide anything of substance and is just another pointless background process burning through resources on your system.
For example, the average Windows user is already running Avast/AVG for antivirus, Malwarebytes for malware protection, and ZoneAlarm as a firewall. On top of this, most users have several other programs to start on system boot, Steam, and Origin as two example. With all these tasks planned to start when your system does, you can expect slow boot times, even when using the latest SSD and Ram tech.
Related: How to Enable Dark Mode on Outlook Web Version.
How Do You Stop CCleaner Running in the Background on Windows? (Disable CCleaner Active Monitoring)
If you have already updated to CCleaner 5.45 and have no intentions of rolling back, you can do the following to disable Active Monitoring, though you should be prepared for the feature to be disable proof in the near future. First, open CCleaner, then go to Options > Monitoring and remove the tick next to Active Monitoring. While you have the menu open, you might as well remove the ticks next to Enable System Monitoring and Enable Browser Monitoring.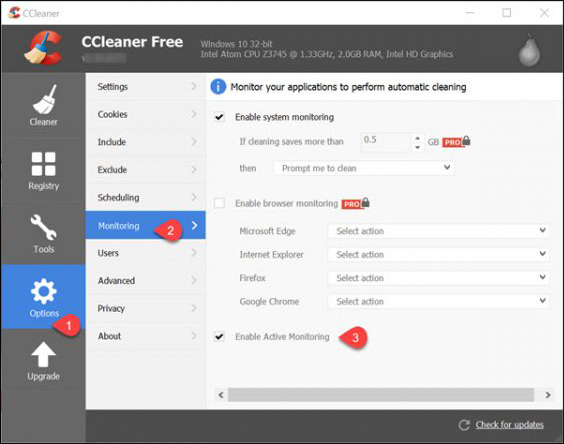 This will prevent CCleaner from running after you close the program, however, it will automatically set itself to launch at startup and reset the option. Because of this, you will need to prevent CCleaner from launching at system boot. To do this open the Task Manager by pressing Ctrl+Alt+Del, change to the Startup Tab, find CCleaner on the list, right-click, then select Disable.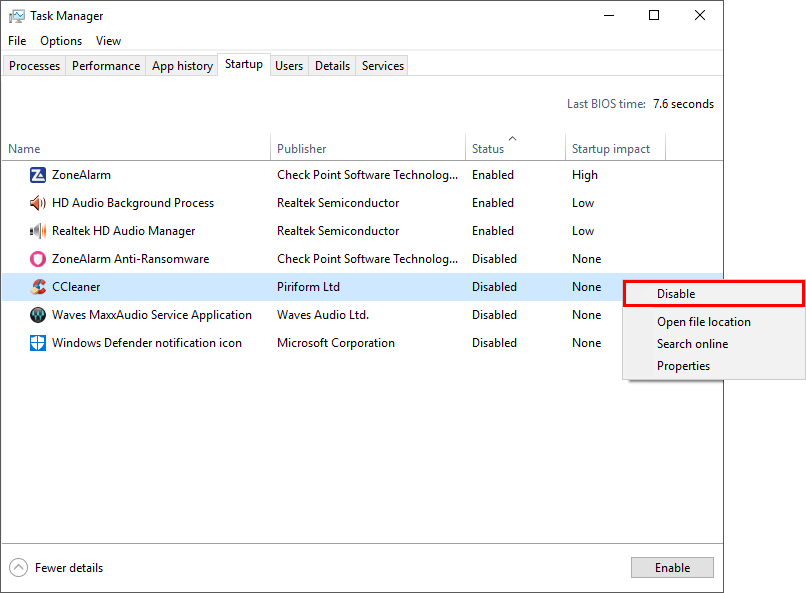 After you have done all of the above the only way to fully close CCleaner is to open the Task Manager again and End its Task in the Processes tab. To do this simple find Ccleaner on this list, right-click then select End Task.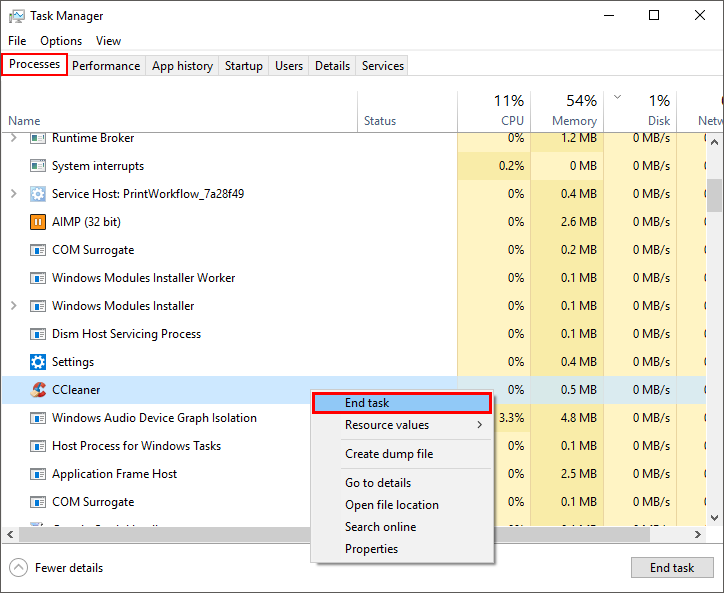 As you can see this is a ton of extra work for a service that offers nothing in return, so try to avoid updating to 5.45 while you search for an alternative. If you would like to download an older version of CCleaner in the meantime, check out the following link: https://filehippo.com/download_ccleaner/