If you are trying to play games or watch videos on your computer but it keeps shutting down when doing so. This article will guide you through several different steps you can take to fix the issue and get your PC working normally again.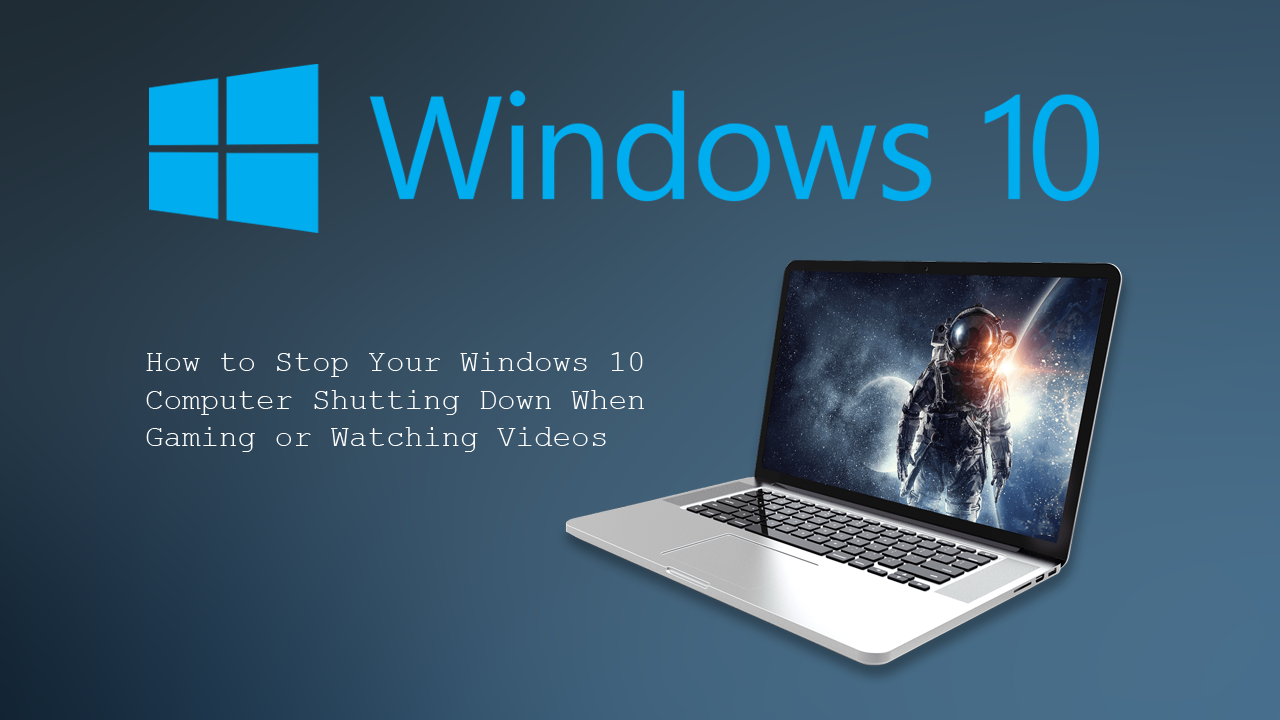 How to Fix All System Fans & AIO Water Cooler Stopping After Signing into Windows 10. All System Fans & AIO Cooler Stopping Randomly on Windows 10.
Playing games and watching video content are two of the most common reasons you probably fire up your PC. Which is why this issue hits so close to home, causing immense frustration for all those who suffer. Thankfully, if your PC is shutting down when playing games or watching video content, it isn't automatically a hardware issue, so nestle in as we go through several different things you can do to rule out any software, settings, or driver issues. 
Related: How to Enable Quieter Notification Permission Prompts in Google Chrome. (Quieter Messaging)
Update Graphics Drivers to Stop Your Computer Shutting Down When Watching Videos or Playing Games?
If you haven't done this before, right-click the start menu and select, Device Manager. Next, find your graphics hardware, right-click on it, then select Uninstall Device. Once you have done so, Restart your computer and Windows will automatically reinstall the driver for you. Alternatively, you can download the drivers from your hardware manufacturers website and install them manually.
Scan Your Entire System For Malware and Viruses to Stop Your Computer Shutting Down When Watching Videos or Playing Games?
If you haven't already done it, make sure you have scanned your entire computer for malware and viruses. I suggest using Windows Defender, Malwarebytes, Avast or AVG. If a scan doesn't find anything, continue with the steps shown below. 
Double-Check Your Hardware (GPU and CPU) isn't Overheating. 
If nothing so far has worked, you'll need to check if your Graphics Card (GPU) and your CPU are overheating. Overheating will automatically trigger the shutdown process on your device, preventing major hardware damage. To check if either of these components is overheating you can use two very good pieces of software.

Check CPU Temperatures
Check GPU Temperatures
If you are seeing temps above your hardware specified safe zones, this is more than likely your issue. Now it's simply a case of making sure that system fans are working and replacing the thermal paste on your CPU (if you have a desktop PC). If you are running an overclock you should also wind this back. 
Note: Just remember that if you are making hardware changes you need to be aware of your warranty situation. 
Check and/or Replace Your PSU (Power Supply Unit) and/or Ram.
If your GPU and CPU are working fine you'll want to check your Ram and your PSU. Again as this is a hardware issue you'll need to consider your warranty so don't just strip things down. To check Ram, remove all your Ram sticks than insert them one at a time checking after each. If the error appears with a specific stick you've found the problem.