If you have recently updated Windows 11 with update KB5007297 you've probably come to the realisation that overall system performance has dropped massively. Both CPU and RAM usage are through the roof with no visible changes to make. This issue affects both Intel and AMD systems randomly so follow along as we show you how to deal with major performance loss on Windows 11 after the KB5007297 update.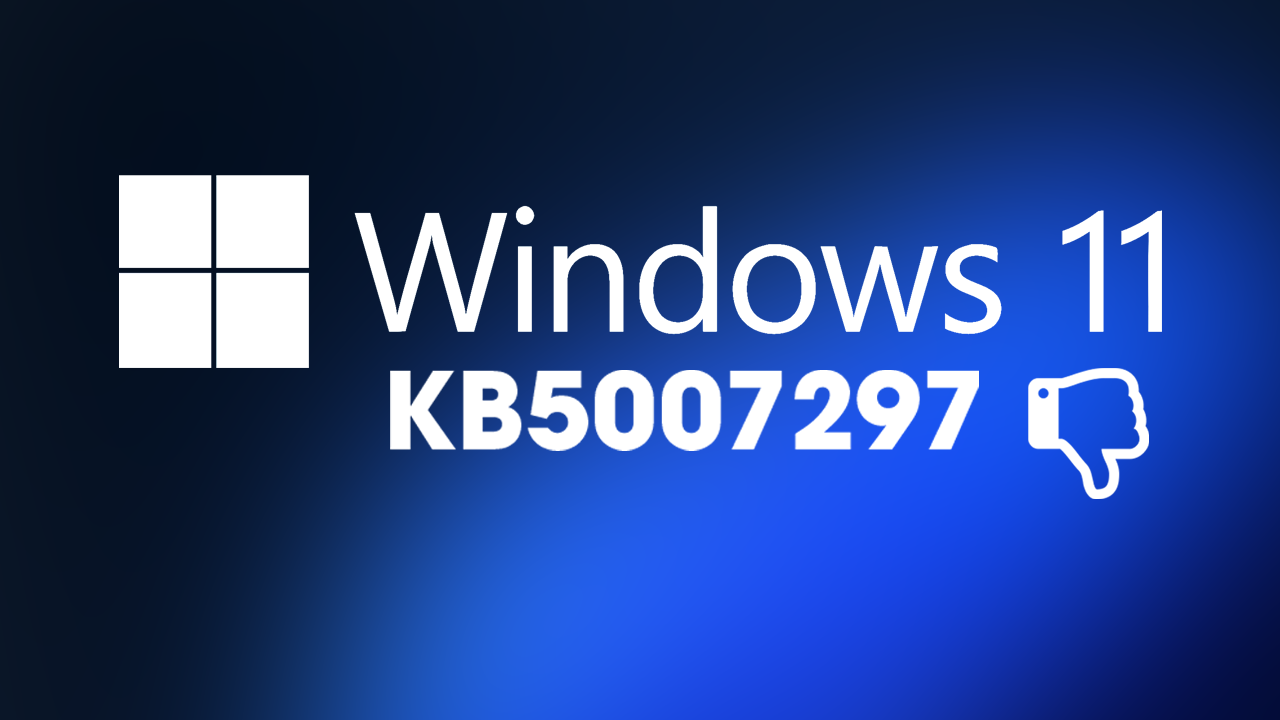 Related: How to fix loss of performance in Windows 11 Insiders Build 22543.1000.
Windows updates have always been hit and miss for quality and system improvements, a lot of the time Microsoft releases an update that aims to improve overall system functionality, they also seem to introduce other major issues. Over the years we've seen updates lose user files, cause high CPU usage, prevent files from being located or moved, and a ton of others.
The latest Windows 11 update KB5007297 has continued this tradition wholeheartedly with major performance losses across the entire operating system. How? Well after installing Windows 11 update KB5007297 some users have reported major CPU and RAM usage increases. For example, on my AMD machine, idle CPU usage has risen from 1-2% to 12-19% constantly while RAM at idle has risen from 38% to 50%. The same issues have been reported on Intel systems. If you have quite a powerful PC you probably won't notice the major drop unless you are familiar with the benchmarks your system had before the update.
So is there anything you can do about the performance issues of KB5007297? Nope! The only thing you can do to solve this problem is to uninstall the update and revert back to an older version of Windows 11. At least until they solve the problem in a newer version.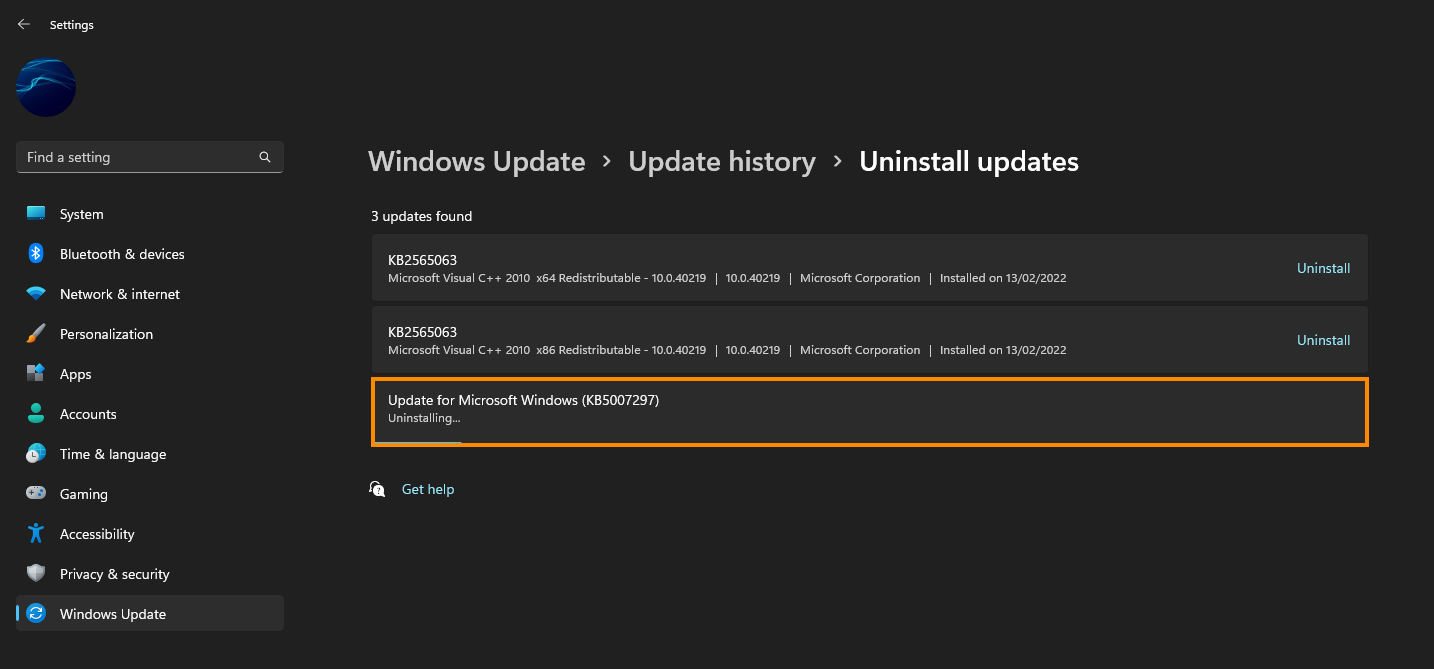 How do you uninstall Windows 11 update KB5007297 because of bad performance?
As we mentioned above the only way to fix this problem is to uninstall the bad update. This will uninstall the latest update and take you back to the last version of Windows 11 that you were using. This will solve the performance issues on Windows 11. However, you will then need to skip this update until a new patch is released. If you aren't sure how to roll back to an older version of Windows 11, check out our comprehensive guide below
How to uninstall a bad Windows 11 update. Rollback a Windows 11 update.
Keep in mind you'll only have a short period of time to roll back so make sure you get it done as soon as possible.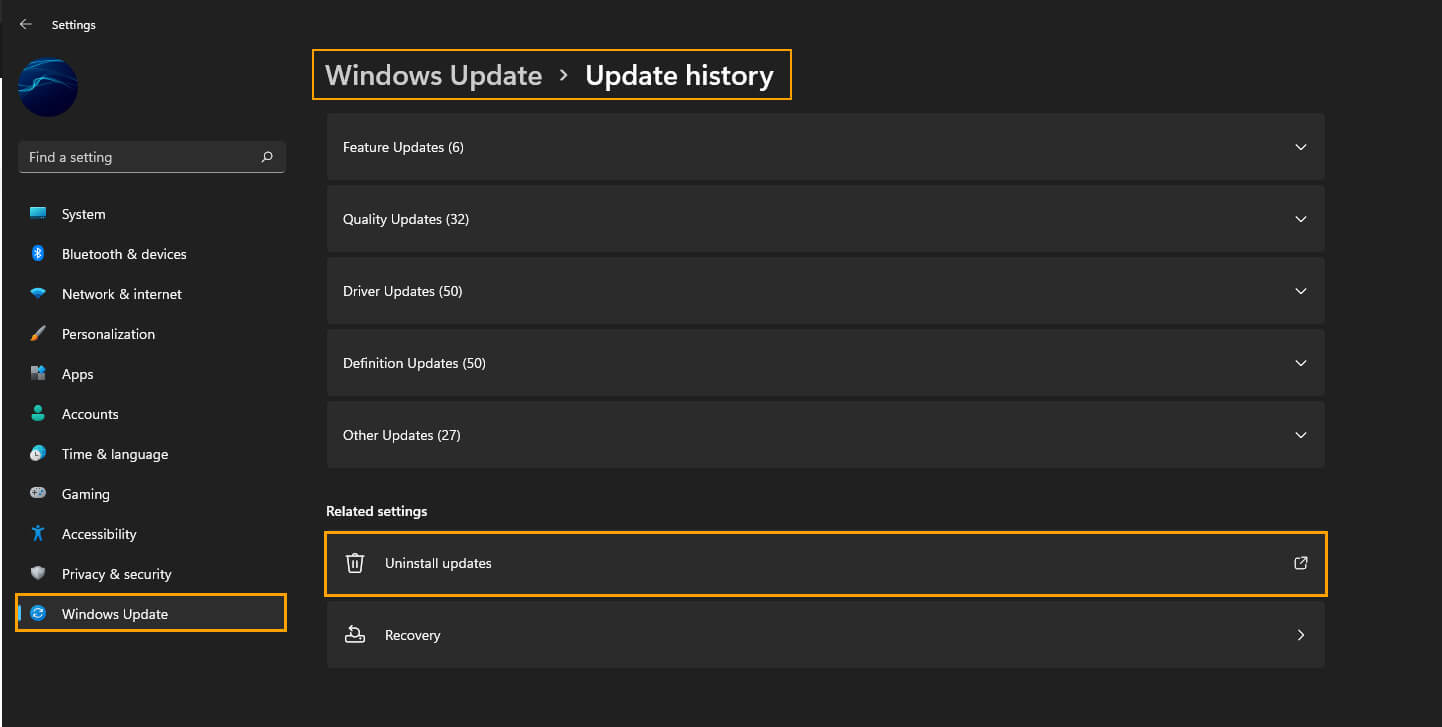 Update Windows 11 to a newer version above KB5007297.
If you were unable to uninstall KB5007297 on Windows 11 because you missed the rollback phase or for another reason. The only other option outside of reinstalling Windows 11 is to wait for a new update. This will be annoying as you will have to bear with the performance problems until a new update that solves the problem is released. That said, there is also a chance that Microsoft won't have addressed the problem and you'll be waiting even longer.
If you are in the Windows 11 Insider program.
If you are in the Windows 11 Insider program you may also encounter issues with loss of performance in Windows 11 Insiders Build 22543.1000 and the version that follows it. Both of these versions also have major performance issues that still haven't been addressed by Microsoft.