We have all done it at some stage, sent an email in haste, an angry letter to the boss, some spelling mistakes in an important job application or maybe accidentally sent some pictures to "everyone" instead of "Eva". Thankfully there is a solution for this which allows you to unsend emails.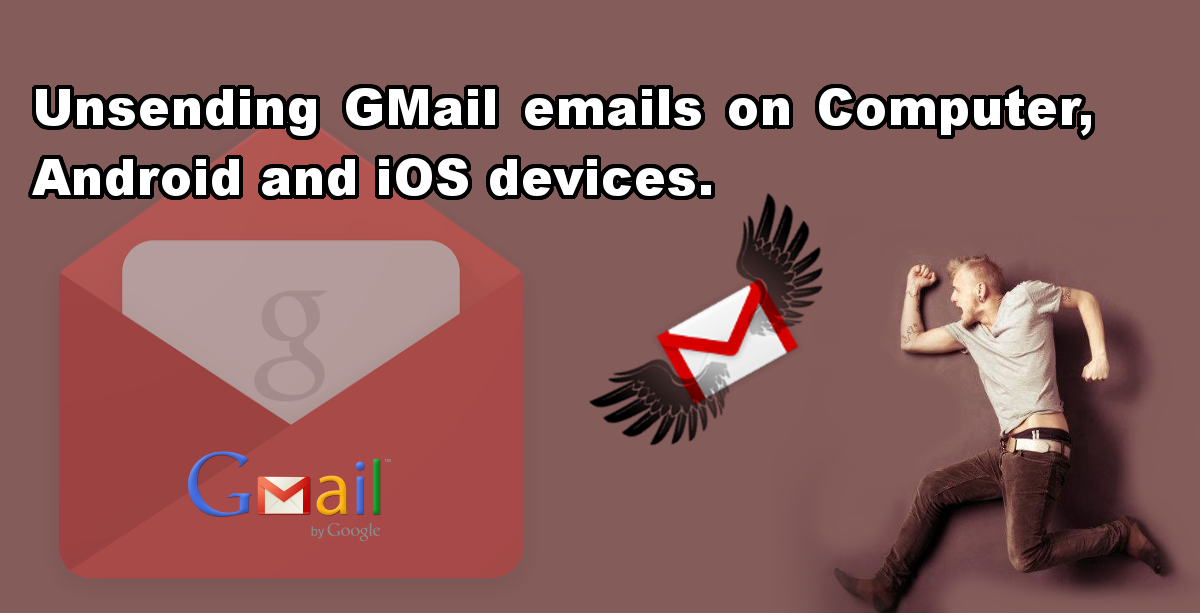 If you haven't heard of it before, it's called, Unsend Email and it's available for anyone using a Gmail account. The name is however somewhat inaccurate, UN-sending emails isn't actually a thing "yet".  The way it works is by allowing you to set a timer on your account that will add a buffer window to all the emails you send, which can be set up to 30 seconds. Now 30 seconds isn't all that long of a time frame. BUT! It may be enough time if sender's remorse kicks in and you are scrambling to cancel the send and save some possible heartache.  
Finding and Activating Unsend Email on Gmail. (PC)
This function has been available to Gmail users on PC for some time, though it's possible you have heard about it. Unsend email is available on any browser, Firefox, Chrome, Internet Explorer and Microsoft Edge. To find the option, log into your Gmail Account and to Settings (found in the top right-hand corner of the window) Once you have found and opened Gmail settings, stay on the General Tab and scroll down until you see Undo Send. Now tick the box to enable it and set your timer. Setting it to max (30 seconds) is probably the best idea, this means that after 30 seconds has passed the email will be on its way to immortalization.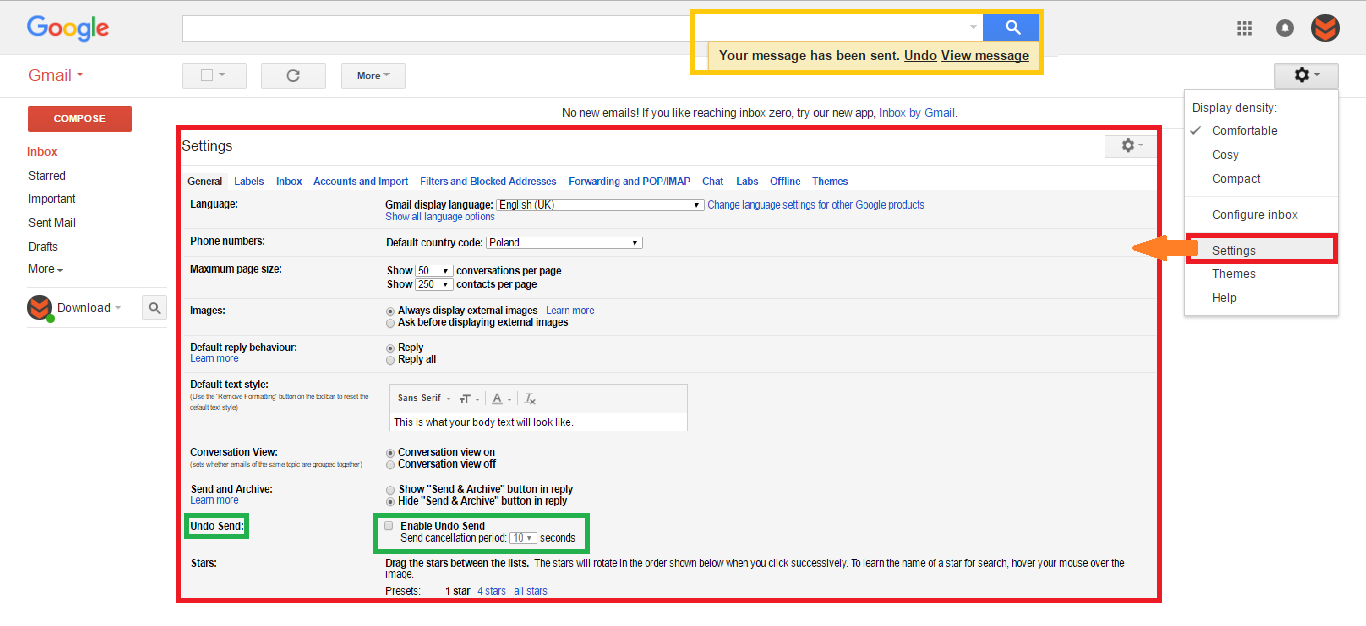 The Closest Thing to Undo Send on Gmail Android.
Strangely enough the Unsend email feature isn't available yet on the Android version of the Gmail app. For some reason, Google has opted to implement it into the iOS version first. They probably have their reasons… However there is still an option that will help with possible email regret. The function is called "Confirm Before Sending' quite simple really. To find this option open your App, login and go to Settings>General Settings, scroll to the very bottom, tick the box and it will be activated. You will now get an extra prompt before confirming a send.
Finding and Activating Unsend Email For GMail iOS.
Google recently performed its most impressive update to the iOS Gmail app in years. The redesign includes a fresh new interface, faster searches and the Undo Send option. The option on iOS isn't as impressive as the one found on the web version, however, it is much more "Existent"  than the one on offer for Android users. Undo send on Gmail iOS is on by default and will give you a brief window of 5 seconds to tap Undo. Upon tapping undo will cancel the send and reopen the email you were about to send for further editing. Alternatively, if it was a regrettable tale, feel free to send it to the trash instead.