If you haven't been paying much attention to your Facebook app of late, you may have missed a new feature that was seemingly added under the cover of darkness. Facebook's new Explore Feed is a completely different take on the news feed we're all used to, it's also pretty hard to find if you don't know where to look.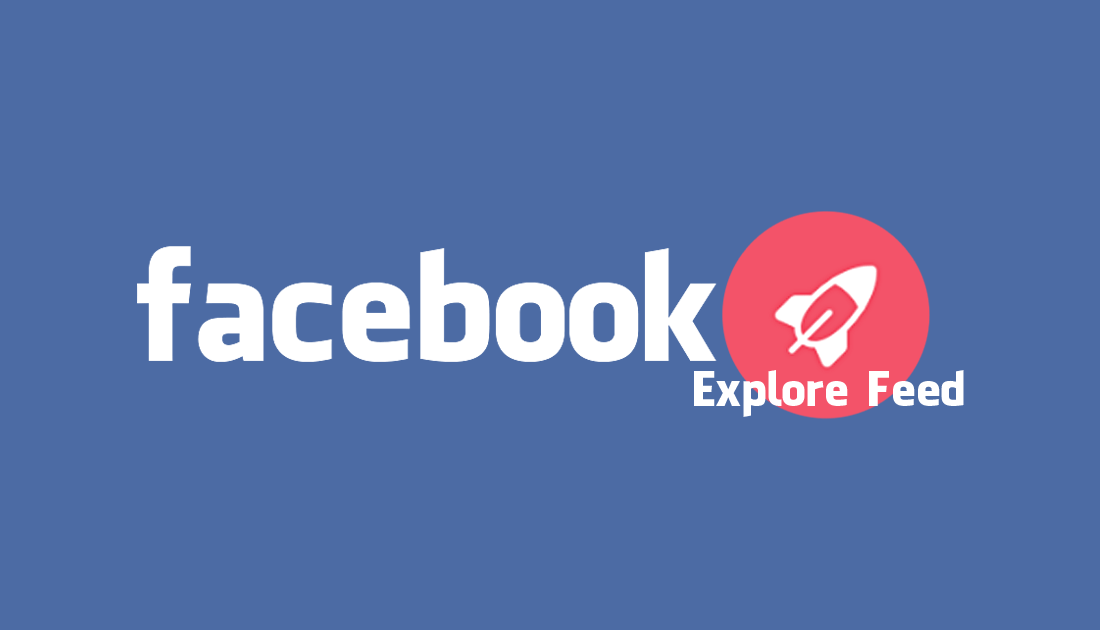 How to Find, Merge, and Delete Duplicate Contacts on macOS.
Everyone who uses Facebook is familiar with the current Newsfeed, which allows you to scroll through posts and shares from all your friends and Facebook pages you have liked. Unlike the standard news feed that you are used to, the new Facebook Explore Feed doesn't contain any content from your friends or pages you have liked.
Instead, all the content shown on the Explore Feed is gathered from top posts all over the Facebook's network, posts, articles, videos, memes, everything. There is a twist though, not everyone gets to see the exact same news feed, as Explore Feed content is tailored to your tastes. Similar tastes being content you've previously liked and content your friends have liked. This does get tiresome though, as it often traps users in a loop of the same old thing. For example, I liked a few PUBG videos and it took quite some time for Facebook to stop suggesting Player Unknown content. If you are an Instagram user, you will be even more familiar with the problem of similar content.
The original idea for the Facebook Explore Feed was to move all brand content from the main news feed into the Explore feed. (which would have been amazing!) However, in the test countries (Cambodia, Sri Lanka, Slovakia, Bolivia, Serbia, and Guatemala) Facebook found that there was a 60 to 80 percent drop in traffic to branded content. Which translates directly to a loss of revenue. As a result, the format was changed to what it is now.
Where Do You Find the Facebook Explore Feed?
If you are using Facebook on a mobile device either Android or iOS, you can access Explore Feed by doing the following. First tap the Hamburger icon, then scroll down until you see the red Explore Feed Icon, once you find it tap it and you're done. Now just scroll through the content.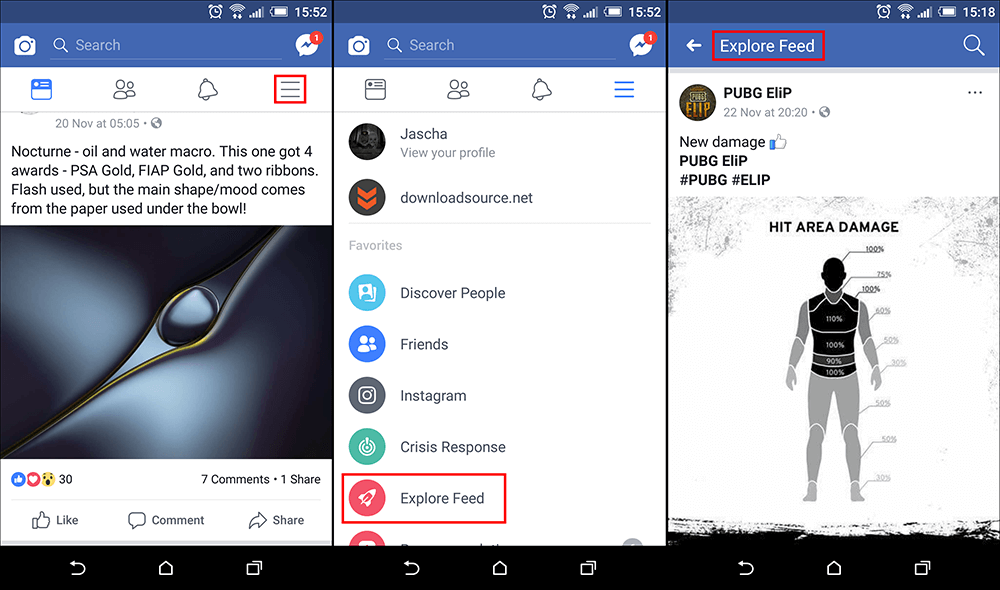 If you are using Facebook on your computer, go to Explore located on the left-hand side of Facebook and expand the option to See More. (The area you normally go to, to find On This Day)As soon as you have done this, you will see the Facebook Explore icon.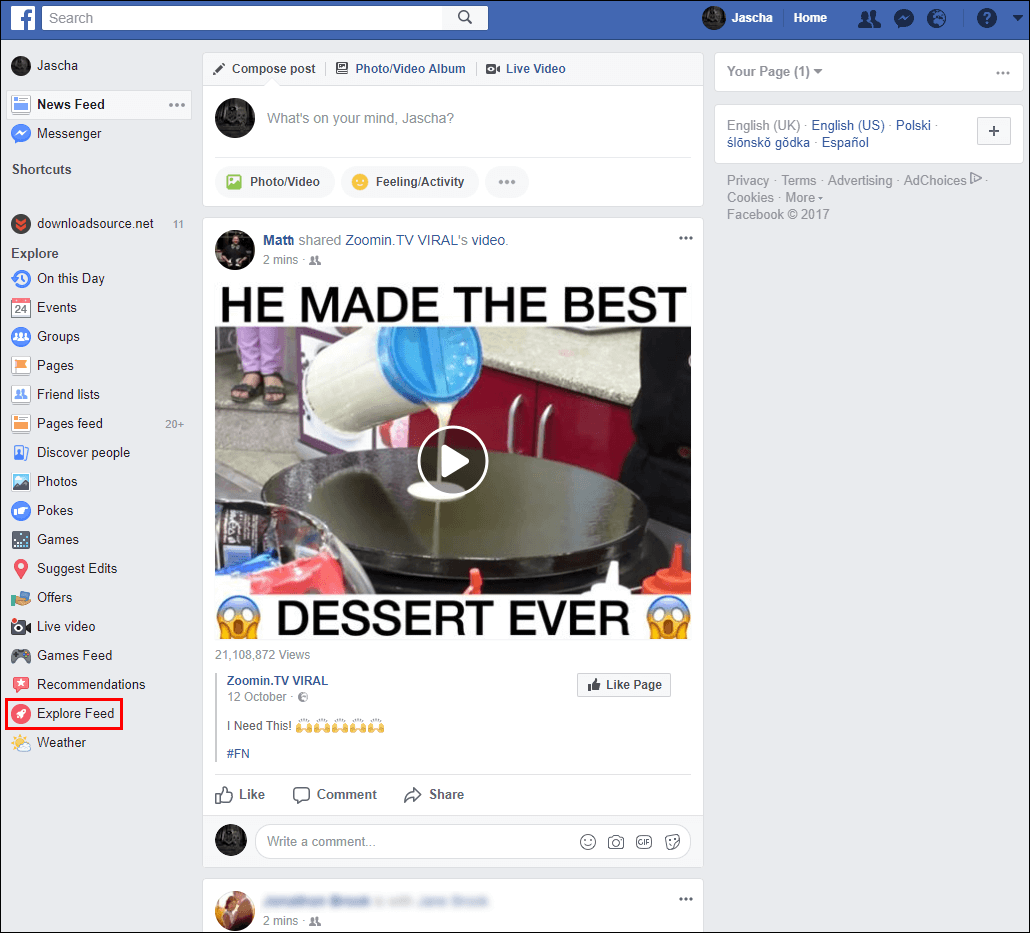 Once you are on the Explore Feed page, you will most likely be surprised at the contents. The first time I accessed mine it contained stuff from a super broad range of topics, from memes to Archaeological finds and of course cat videos. Personally, I don't think the Explore Feed is going to take off in its current format, it's basically just a renamed Trending page. What's your opinion?