If you hardly ever use your Facebook account and want to get rid of it, but still want to keep in touch with all of your friends, You'll be happy to know it's possible to use Facebook Messenger without having a Facebook account linked to it. Although it might sound complicated, you couldn't be further from the truth, setting up Facebook Messenger to work without Facebook is simple.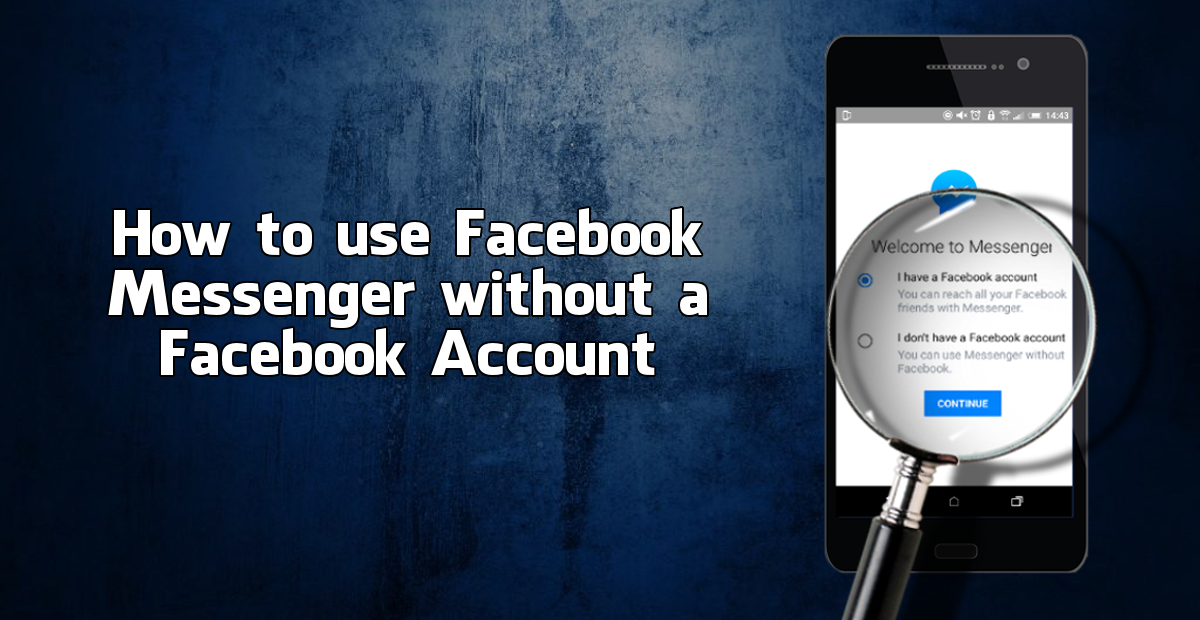 How to Create Your Own Custom Facebook Profile Picture Frames.
This feature is something that Facebook has kind of kept on the down-low, as users who opt to only use Messenger are also opting out of Facebook's onslaught of advertising. In 2015, Facebook announced that users in Canada, Peru, Venezuela and the USA would be able to use Facebook Messenger without having to have a standard Facebook account linked. Fast forward a few months and anyone, anywhere in the world can use Facebook Messenger without a Facebook account.
Using Facebook Messenger without a Facebook account linked to it works in the exact same way as having an account linked. You can still add debit card information and send money to family and friends (depending on your location) still link your SMS (if you are the odd person who liked this feature) as well as all the other Facebook Messenger features.
How to Set Up Facebook Messenger Without a Facebook Account.
This is quite a simple task if you are setting up Messenger for the first time on your phone. If however, you are trying to sign out of Facebook Messenger first, you may have some issues. Facebook Messenger has the hardest, most ridiculous sign out method of all the programs and apps I have ever encountered.
In order to sign out of Facebook Messenger, you will first need to sign out of the Facebook app and make sure that Messenger is closed and not minimised. Once you have done this, you will need to open your phone's Settings menu, scroll down to Apps and find Facebook Messenger. Once you have found Messenger on the list, tap it, then tap Storage. Inside the storage menu, tap Clear Data. This should also clear the Messenger cache, if it doesn't, you can clear it manually by tapping that option also.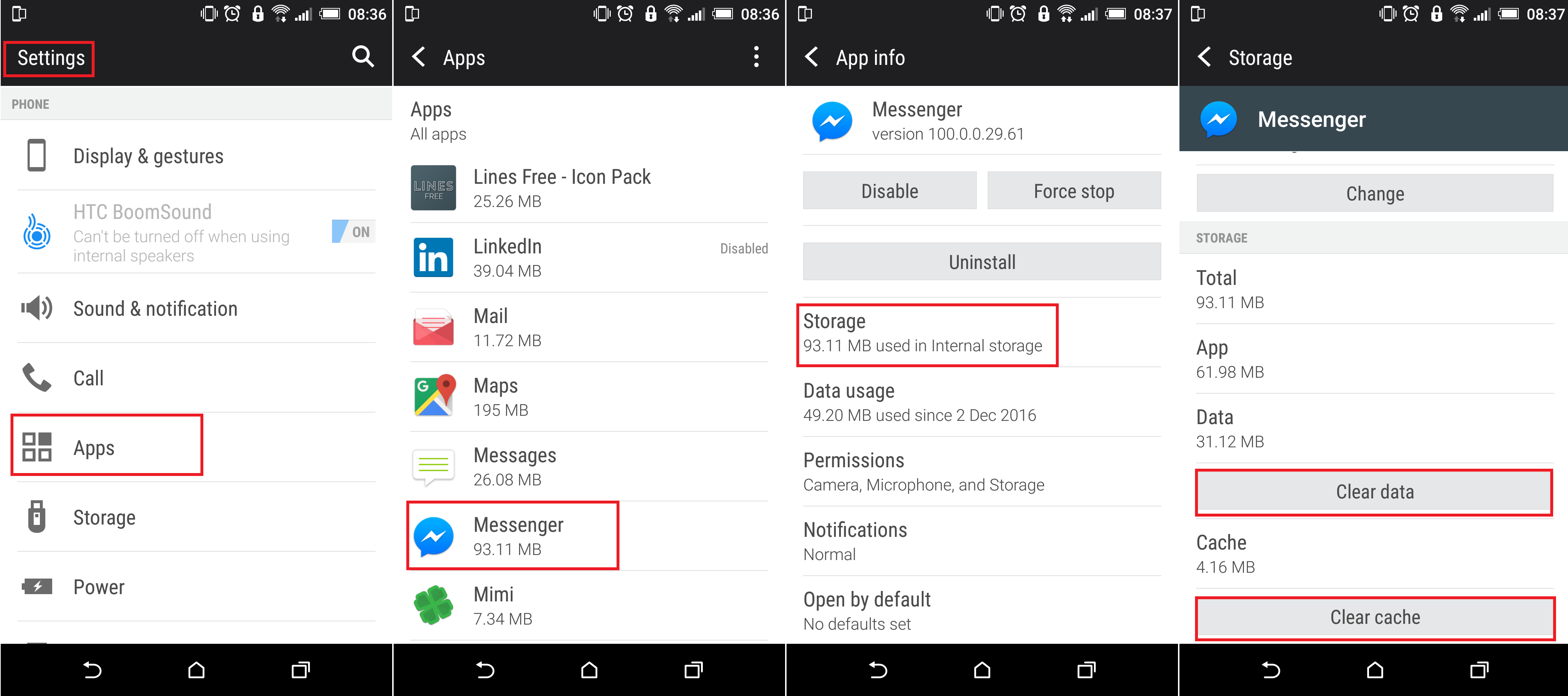 After doing this ridiculous set of instructions to sign out, you can begin the process of signing in again. Re-open Messenger, which may take a little longer load than usual. Once it does load, you will see a new screen that has two options.
Option 1: I have a Facebook Account.
Option 2: I don't have a Facebook Account.
Obviously, you are going to choose Option 2. Once you tap the option, you will have to enter a few details, including your mobile phone number, which will be verified by a text message code. As well as your name (which cannot be changed afterwards). Once you have entered this information, you will have the option to add a profile picture and decide whether you want to use Messenger for all your texting needs (Generally this is quite a terrible function)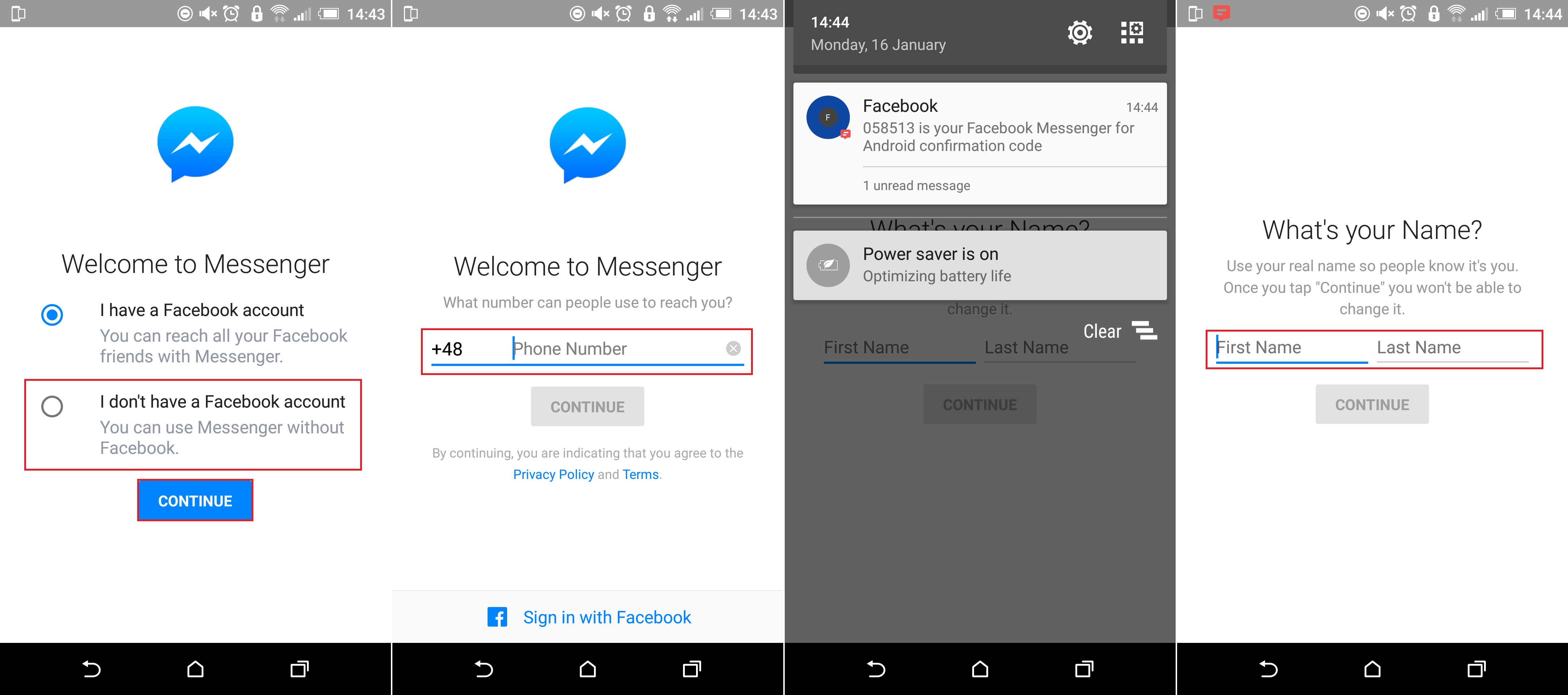 Now it is business as usual, mostly anyway. The only real downside to using standalone Facebook Messenger is you will not have an easy to find list of contacts to begin. When you hit the Write New Message button, you will have to search the Facebook database to find who you wish to message, at least until you build a new list of contacts.
It is advised when searching, to use the person's name as well as the location they have listed on their Facebook profile. This will make things a little easier, especially if you are searching for someone with a name like John Smith. If you would like more information on using Facebook's search functions, check out the guide below.
 How to Use Facebook's Search Function to its Full Potential.
.