As the ever-growing war between chat app giants Facebook, KiK, and Snapchat intensifies, we are seeing new feature after new feature being added to apps at a blistering pace. This week it's Facebook's turn, with the release of the long-awaited 'Group Video chat'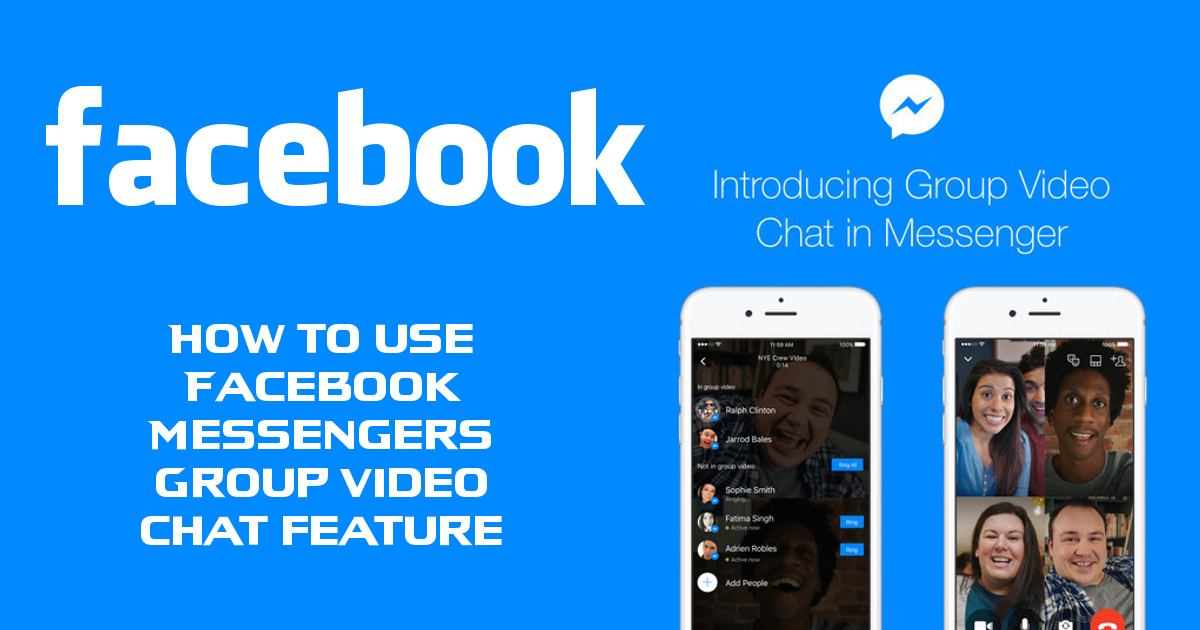 How to use Facebook's New Moments Feature to Send Seasonal Greetings. 
Expanding on the topic a little more, Facebook Messenger is launching its own version of the split-screen group video chat concept, allowing a maximum of 50 people to be involved at one time. You're probably wondering how they are going to manage to squeeze the faces of 50 people onto a small phone screen..... The simple answer is, they won't, for now anyway.
The process will allow up to six users to appear in a split-screen window, with the option to wear Snapchat-like face or selfie masks. The other participants in the group chat, who aren't featured on the main split-screen window will be able to listen and communicate by voice, as well text plus send emojis, stickers and even GIF's. The 6 people shown on the video screen will rotate, depending on who is speaking. Group video chat is available on Android, iOS and via a web browser.
Using Facebook Messengers New Group Video Chat Feature on Android or iOS.
Using Facebook's video chat feature is a little different to quite a few of the other apps that offer the service. With facebook's service, you can create a group from scratch, inviting the people you wish to attend. (Remembering you can have up to 50). If you already have a group chat conversation going, you can start a video call from within.
To use these functions, you will have to first, as always, make sure your app is up to date. Which will allow for the new functions to work properly. When your Facebook Messenger app is up to date, you can open it. From the first screen, you can do two things, the first one is video chat from an existing group conversation the second is create an entirely new one group chat. If you choose to use an existing conversation, open the conversation as you normally would, then in the top right-hand corner, tap the Video Camera icon, just to the right of the phone icon.
When you tap this icon, Facebook Messenger will automatically begin dialing a Video Group Chat with everyone in the group. You will have 2 seconds to cancel the connection if you change your mind. If you cancel the request, you will be dropped back to a screen that shows you who is in the group chat and the option to dial those people individually. You also have the option to send a voice clip and turn off the video function, converting the call back to only voice.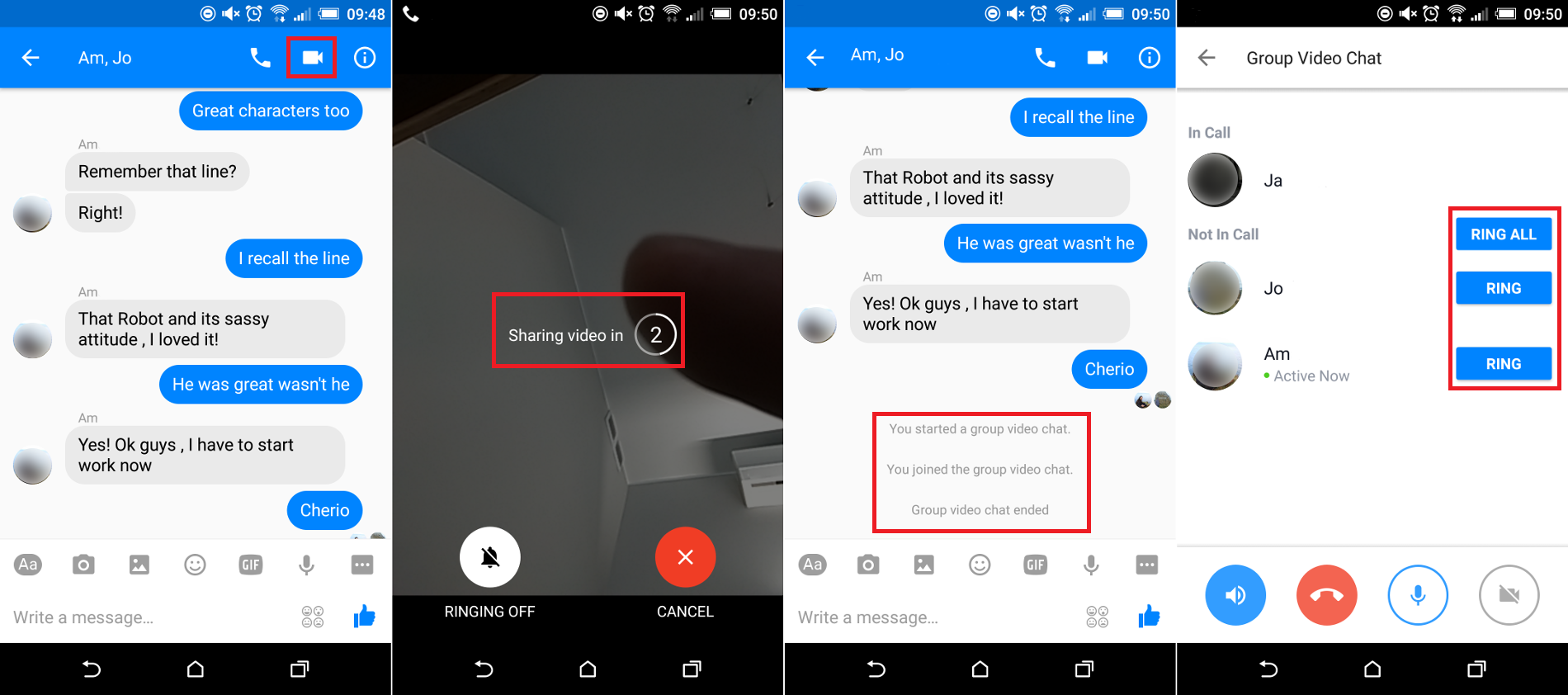 The second option is to create a new video group chat, first, you need to create a new group text conversation, in the same manner, you would normally create a conversation. Simply add the people you wish to have in your group. When you have the group set up use the same method as instructed above.
Using Facebook Messengers Group Video Chat From Your Desktop or Laptop Browser.
Using the group video chat function from your computer browser is almost exactly the same as the one on your mobile device. Simply open one of your group conversations and click on the little video icon located on the tab with your conversations name.