If you are looking for a new online service to transfer files of varying size to different devices or locations. This article will show you how to take advantage of Firefox Send's newly upgraded tools. It's now possible to securely send files up to 2.5gb with password protection and end to end encryption.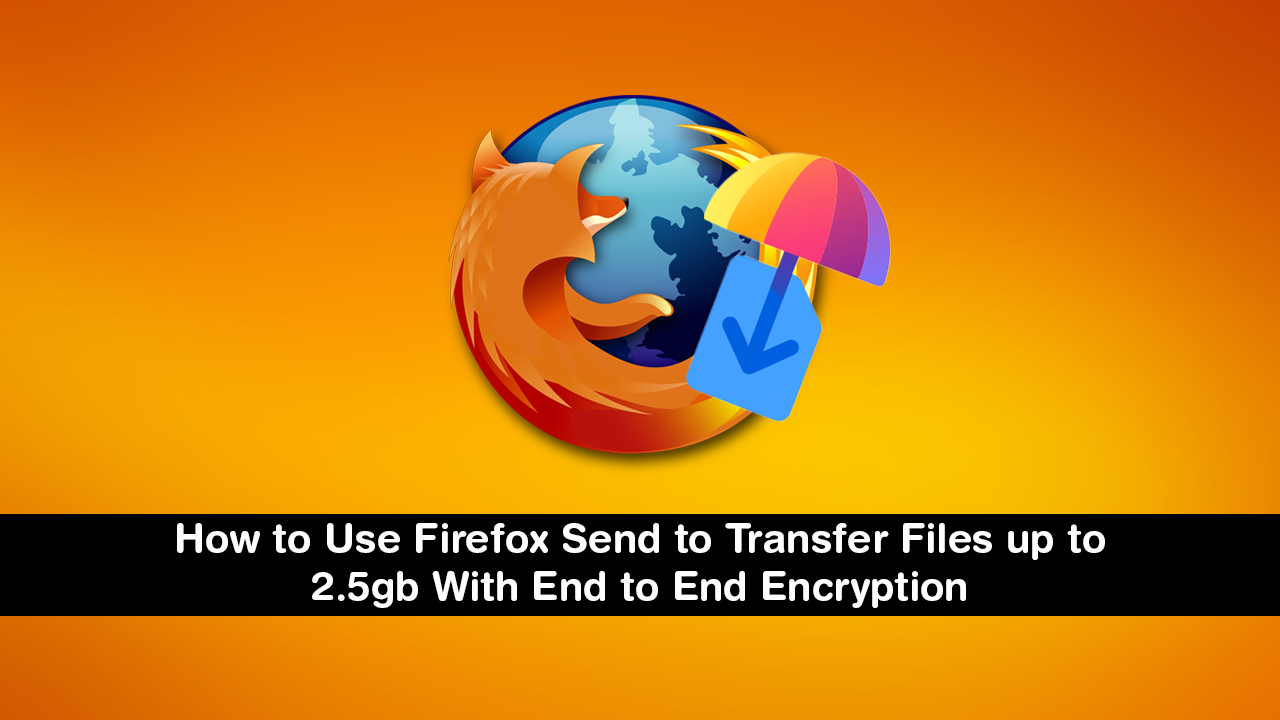 How to Fix Skype Web Not Working on Firefox. (Browser Not Supported)
There are hundreds if not thousands of different ways to send, share, and receive files of varying size over the Internet. From programs and apps to file sharing websites which don't require you to sign up or download software. Of all the services available however, Firefox Send is the most reputable, most secure, and now one that offers some of the biggest file size sharing options. A whopping 2.5gb.
Don't let the name fool you into thinking the service is Firefox browser exclusive though. Firefox Send isn't just a Firefox browser service and can be used from or on any device that has an internet connection and a web browser. All browsers, including Chrome, Safari, Edge, Opera, Brave, and of course Firefox.
As well as full end to end encryption Firefox Send adds additional security options which will automatically delete the uploaded file after it has been downloaded a predetermined number of times. Or if the file hasn't been download within 24 hours or a set time.
If you aren't already using Firefox, it's certainly worth checking out. Since upgrading to the Quantum engine, performance, resource usage, and overall speed has been drastically improved. It's also a lot more customisable than a lot of other browsers. Check out our guide on dark theming Firefox as an example.  
Related: How to Import Table & Spreadsheet Data From a Picture into Microsoft Excel.
How to Send and Receive Large Files Using Firefox Send. Encrypted File Sharing up to 2.5gb.
If you decide to use Firefox Send to transfer files between devices and locations, the only requirement is that your files do not exceed 2.5gb in size (previously 1gb). If your files are bigger than 2.5gb, you will need to use an alternate service. Which will probably force you into using a service like OneDrive or Dropbox. For most people though, 2.5gb is very generous.
To start using Firefox Send, you will need to visit the Firefox Send home page, which can be done by using the below link or using your preferred search engine to search 'Firefox Send'.
Once you are on the Firefox Send home page, click the Blue upload box in the centre of the screen or drag and drop your file into the main square. If you decide to use the blue box method, find the file you want to upload from the File Explorer on your device. Next select how long you want the file to be available for, how many times it can be downloaded, and if you want some extra protection, add a password.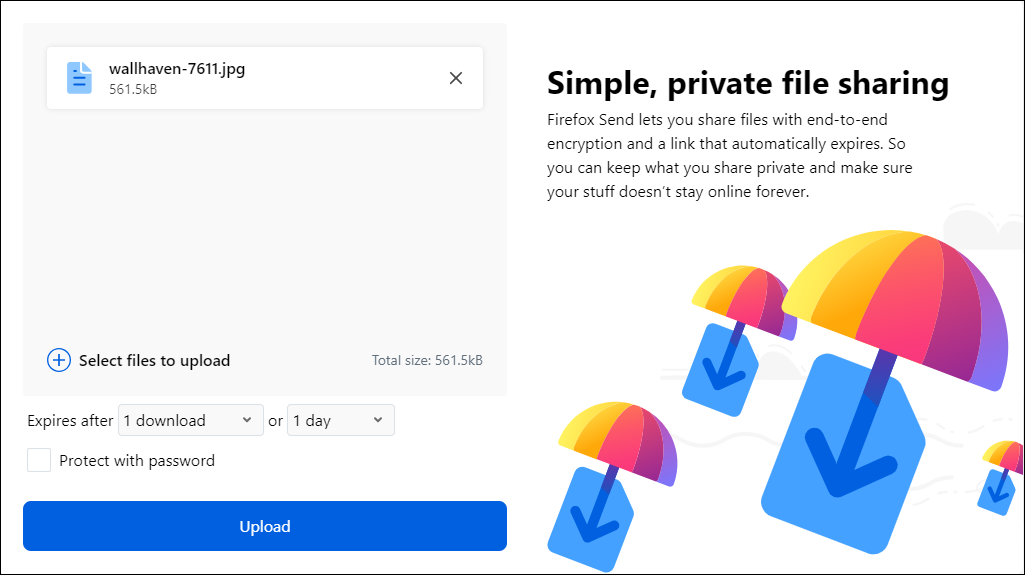 As soon as you have confirmed the file, it will be uploaded and prepared for sharing. Of course, how fast this happens will depend on the speed of your Internet connection. Once the file has been uploaded you'll be given a URL link to the file for downloading. Which you can access from any web browser.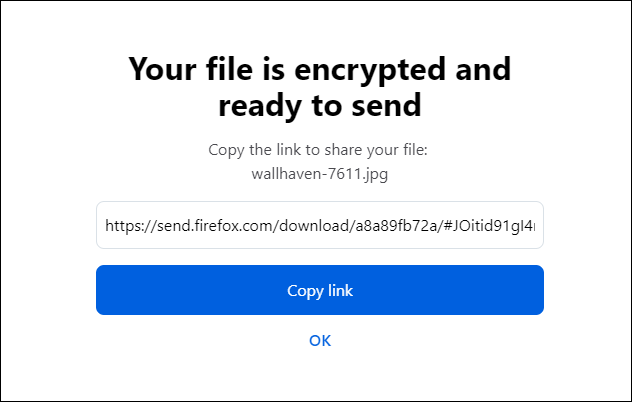 Remember: All uploaded files are encrypted during the upload process so they can't easily be accessed by other users or potential hackers.     
On a side note, if you are looking for a different service, you can always try using the Tor Network to send files of almost unlimited sized. It's a little more complicated but another very secure method of moving data around. How to Securely and Anonymously Share Files of Any Size Using the Tor Network.